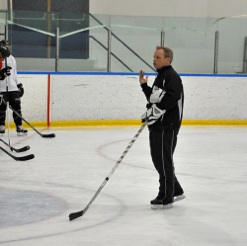 Derek Henson – Head Instructor
– 14 years AAA coach in Victoria
– 10 years on-ice and off-ice instructor for Derek Henson's Development Camp in Victoria
– 7 years consultant coach/evaluator in Victoria
– 5 years private skating and hockey instructor in Victoria
– 5 years adult hockey lead instructor in Victoria
– NCHL Beginner Program Head Instructor since 2006
– PE teacher since 2003
– 1 year coach/consultant for Junior C1 Hockey (Bantam AAA) in Kuopio, Finland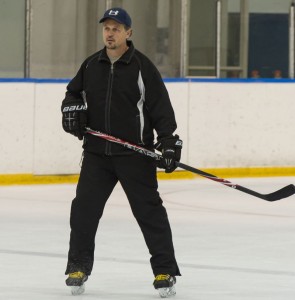 Troy Hofer – Instructor
– Coached Bantam and Midget for Bow Valley Hockey Society
– Learn to skate instructor at Auburn Bay Rec. Association
– Community hockey, recreational since 2007
– 13 years in Calgary Minor Hockey
– NCHL Beginners Instructor since 2009
– NCHL accounts Manager since 2008
Brittany Simpson – Instructor
-Coaching, Hockey School, Hockey Camp Instruction and on-ice skill development at all skills levels since 2009
-Mississauga Chiefs Junior AA – Captain – Assistant captain
-Providence College Division I Full Scholarship Women's Ice Hockey
-Boston Blades Professional Women's Ice Hockey, 2010-2012
-Moscow Tornado Professional Women's Ice Hockey, 2014 – European Cup Champions
Drew Coles – Instructor
– 10+ years of teaching athletes skill development.
– Worked as head instructor at Hockey Canada, Sylvan Lake Hockey Camp, HCSA junior high school, and various Hockey Alberta seminars. 
– Played minor hockey with the Calgary Royals.
– Played Junior and University hockey in British Columbia en route to playing professional hockey for the Denver Cutthroats and Arizona Sundogs. 
– Drew is happy and excited to be a part  of the NCHL and is excited to help teach the game he loves.