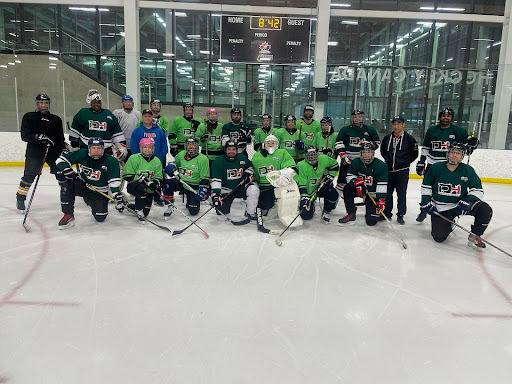 I headed into this session knowing it was going to be our last before our games officially started.
I was excited about the opportunity to scrimmage against the dark green team, like we have done for the past several weeks, and continue to strengthen my new skillset as a hockey player. I even made sure we had childcare so my husband could attend the session!
Let me give you a bit of a backstory so you can appreciate the excitement in our eyes when actual officials and a timekeeper arrived this evening.
On the Monday of a long weekend a while back, the City of Edmonton accidentally doubled-booked our ice time so we weren't able to play. It was quite a disappointment for us but we understood that these things do happen. Because of this error, Discover Hockey worked with the City to provide us with extra ice time, which was scheduled for tonight. And because of this change in our schedule, our game schedule was pushed forward a week. So in the original schedule, tonight was supposed to be our first game. Well, the officials were not informed of this update, so they showed up anyway!!! 
To our surprise and delight, tonight was our first official game of the Discover Hockey program!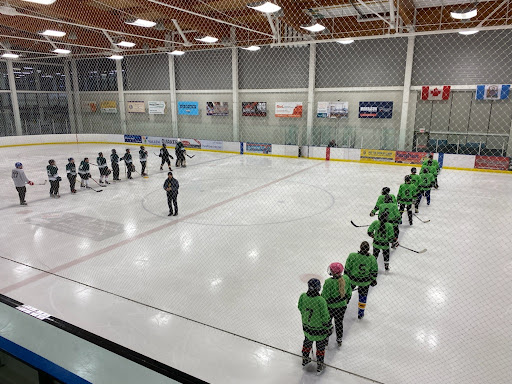 We had an epic warm-up, team photos were taken, we stood along the blue line and sang the national anthem, and played our absolute freakin' hearts out! 
Words cannot describe the exhilaration and excitement I felt throughout every second of those three periods! The pure joy that exuded out of our teammates was indescribable! Our goalie, David, absolutely crushed it, and we had some seriously awesome goals, assists, passes, line changes, and overall teamwork throughout the game; all of the great things that hockey players do! 
I am so humbled and excited to share that I scored the first goal of the season! 
Liz, my left wing, carried the puck up, and just as we approached the net she passed it to me across the centre of the ice and I scored it with my backhand on the right side of the net! I couldn't believe it! 
I remember when Coach Jeff told us how they celebrate the first goal scorer of the season; they grab the puck and tape it, as a memento of the experience. I was so excited to be gifted with this puck! 
This puck honestly means more to me than any other award I've been given! It represents so much more than a goal. It's a symbol of my decision to pursue a childhood dream since I was 5 years old. It represents courage and willingness to step out of my comfort zone to try something new. And it represents the importance of prioritizing fun and play in my life. I am literally moved to tears at how much this program and experience has truly changed my life.  
I believe every adult deserves the opportunity to experience the feeling of joy and aliveness that I've felt from the beginning of this eight week program. It's not about winning or competing (although that is fun and there is nothing wrong with that), it's about prioritizing your mental, emotional, physical, and spiritual health in a totally new way.
Okay, back to the game! So after my goal, I felt kind of like McDavid in that moment (probably looked like him too ;)), and threw my glove up in the air in happiness and skated along our bench for a fist bump with my teammates! What an epic "first" experience! 
Our team continued to hustle and we scored another 3 goals! Scott scored our second goal, I scored our third goal (a little bit of skill, a little bit of beginners luck!?), and Richard scored our final goal, leaving us with a win at 4-2! I am so proud of our team and what an amazing moment to share with them! This was the first game any of us had ever played!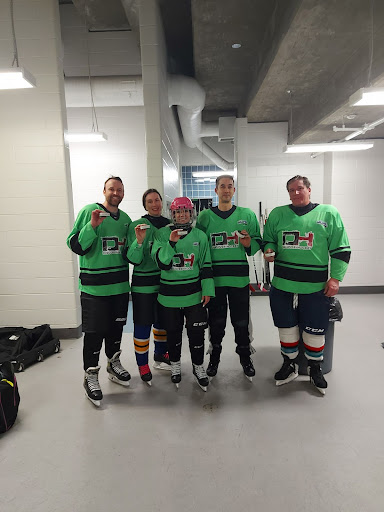 I left the session on an absolute high! This program and tonight's game will go down as one of the greatest highlights of my life! 
Eight weeks ago I pursued a childhood dream to become a hockey player, and I did it! I'm officially a hockey player! I can't express the deep gratitude I have in my heart for this amazing program, our incredible coaches Jeff and Jeff, our inspiring mentors Darcy and Patrick, and all of the remarkable humans on my team who also pursued a dream in their hearts to become hockey players. 
As I wrap up my contributions to the blog, I encourage everyone out there who has a desire in their hearts to play the game, to not hesitate for one more second, and register! You deserve to feel the joy, excitement, and novelty of this incredible sport and more importantly, the opportunity to prioritize yourself!!
Thank you Discover Hockey for the opportunity to share my story and I look forward to the next four weeks of games of the program before I begin my first NCHL Hockey Season with The Offsiders, commencing May 2nd! 
If you are interested in learning more about the program or my experiences, please feel free to email me at ashley@healmyheart.ca. I'd be happy to connect! 
All the best to you and your Discover Hockey journey! 
With Deep Gratitude,
Ash
If you are reading this and thinking to yourself that it is time for me too to try hockey, registration is open now in Calgary, Edmonton, and Richmond. Spots are limited though and many programs already have, or will sell out!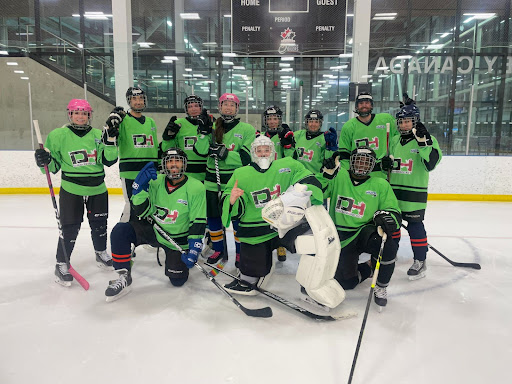 ABOUT:
Discover Hockey is a beginner program for adults who want to learn to skate and play hockey in a safe and fun environment. Learn all the basics of skating and game play without the fear of being judged, form life-changing bonds with your new teammates, and join a league as a team to play hockey in a real season!
Discover Hockey beginner adult hockey classes are currently offered in Calgary, Edmonton and Richmond, BC. If you and your friends want to take the program please visit the schedule pages. Save $50 per person when signing up with two or more friends with the Buddy Bonus!
If you think this program should be offered in your area, please contact us.