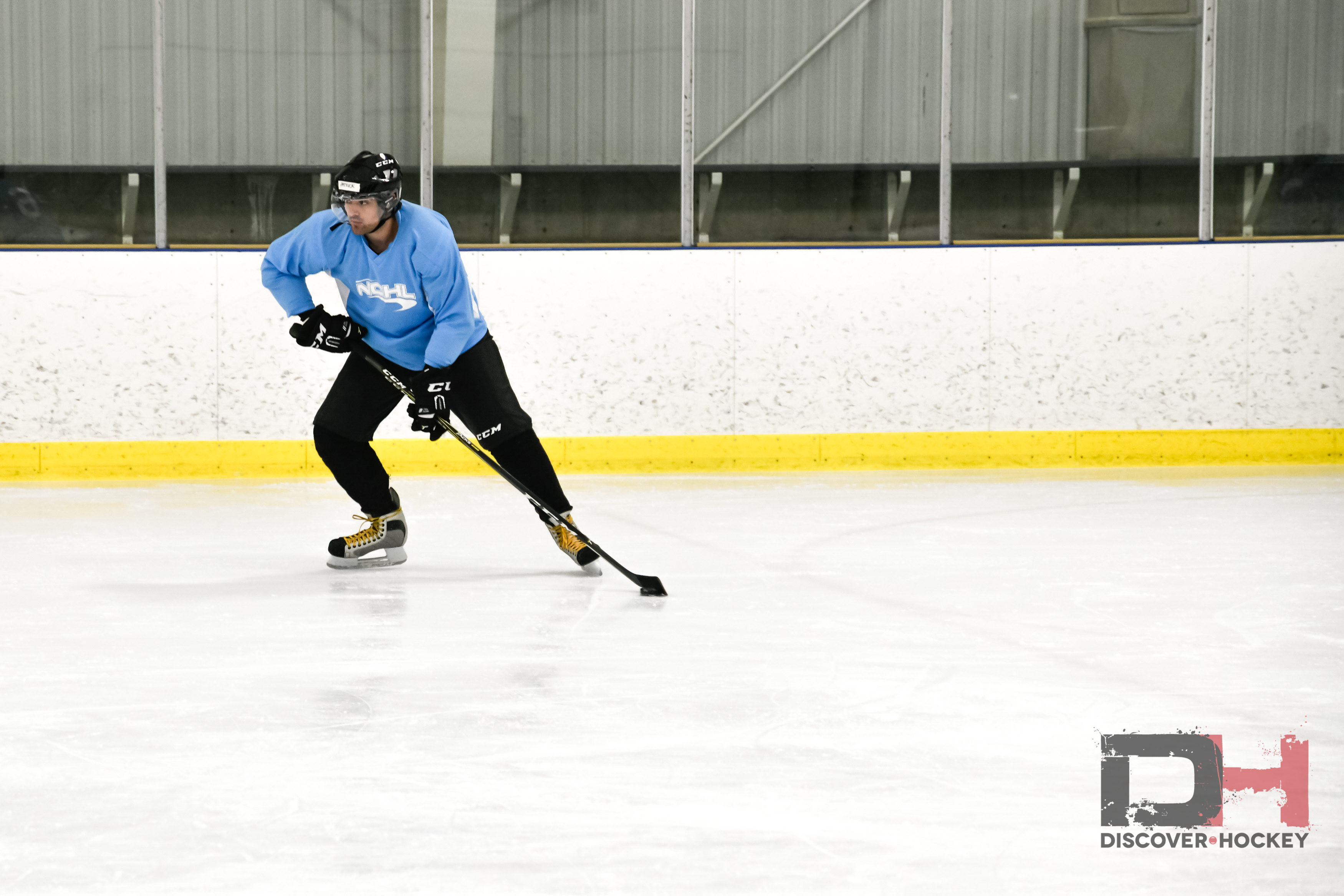 Patrick Rodrigues grew up all over Western Canada, moving from Winnipeg to Calgary to Edmonton. But even though these places are rich with hockey history, the sport was something that his family never got into, and he had other interests growing up.
When Patrick moved to Edmonton at 25, he didn't know anyone in town and sports became a way to have fun, exercise and meet new people. He found the Discover Hockey program, and now all week he looks forward to meeting up with his Discover Hockey team and the excellent camaraderie they have. Read more about Patrick's story and how he learned to love the game as an adult below!
DH: Hi Patrick, thank you for joining us today. Can you tell us about about your childhood growing up?
Patrick: I was born in Winnipeg and lived there until I was 12, then moved to Calgary for the rest of my youth. Sports were never a big part of my childhood for various reasons. The adults in my life didn't really pay attention to them so we didn't watch them in the house, I didn't go to games, was really into reading/books/science/musical instruments as a kid so I was busy with other pursuits. I tried joining a school volleyball team in Jr. High and that didn't go very far as I didn't have a lot of confidence in my ability. Eventually, in my later teenage years I got some skates and would very infrequently go down to the community rink with my cousin to play from time to time, but I wasn't a good skater and had no understanding of the games dynamics.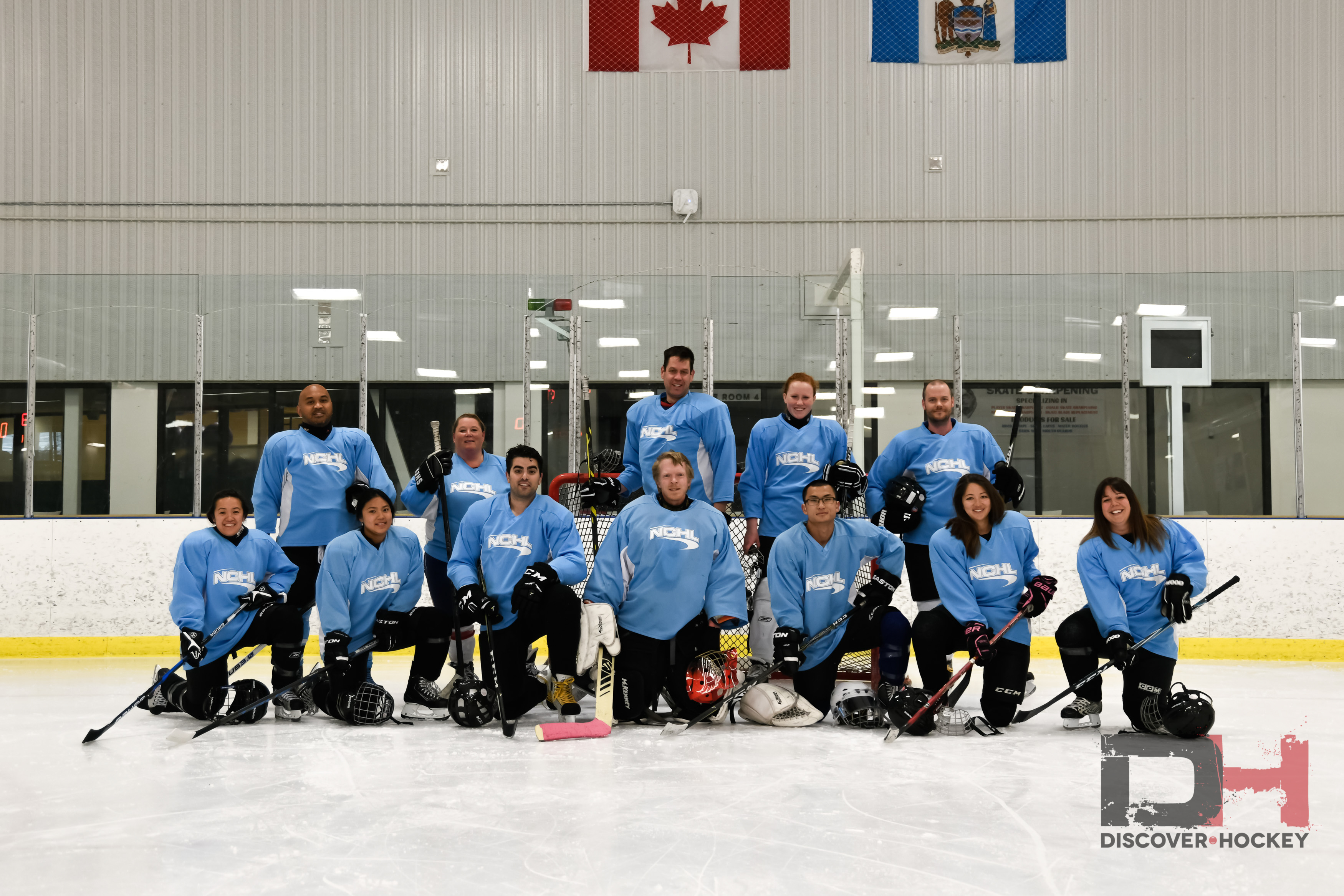 DH: Please tell us your story about how you discovered hockey and what led you to register for the program?
Patrick: I moved to Edmonton when I was about 25, and knew absolutely no one in this town. So I started playing recreational and then competitive soccer. I did that for about six years and started to get bored after a while, and began looking for new things to do because I liked the camaraderie and exercise sports offered. My brother-in-law hosts something called the Calmar Cup every year just after New Year's which is an annual hockey game and hang out we do as a family. We all get together at his community rink and have a big old game. It got me thinking that it might be fun to try hockey so I bought some used gear off Kijiji and started hitting outdoor community rinks about 3-4 times a week with a friend or by myself. I really grew to like the game and the activity but needed help building skills which is why I tried the program.
DH: What were your expectations/apprehensions before you started the program and how do you feel about it now that you have finished it?
Patrick: I think similar to most people, I thought oh what if I don't like it after spending so much money on the program, or what if I get hurt and have to miss out a lot of games. A lot of the anxiety was related to the cost of the program and potential that I might not be able to follow through. I also worried that the atmosphere might be too competitive or unwelcoming.
DH: Did you learn anything about yourself after taking the program?
Patrick: That I can follow through and close. The first time I scored a goal in a game was one of the best feelings I've had in recent memory and its helped me be way more confident knowing that when I work hard, try my best, and don't give up I can achieve the things I set out to do.
DH: What was the most surprising element of the program?
Patrick: How much I bonded with the other players. I play on another team unaffiliated with NCHL and I go, and that's fine. But I actively look forward to seeing my NCHL teammates every week because it feels like we've been through something together, we've grown, and we've learned to play together in a way that is definitely different from a random team you just pick up and play with.
DH: What is your favourite hockey team and who is your hockey hero?
Patrick: I don't really have one, I'm still not overly interested in watching professional hockey or anything, although learning about the game has given me a new appreciation of it, so that might change. I guess I'd say Winnipeg jets because they're my first home town team and they kicked ass this past year. Regarding my Hockey Hero, its probably Gord who was our Discover Hockey coache's dad. Seeing a guy his age being so nimble, with so much experience and knowledge and physical ability is pretty inspiring.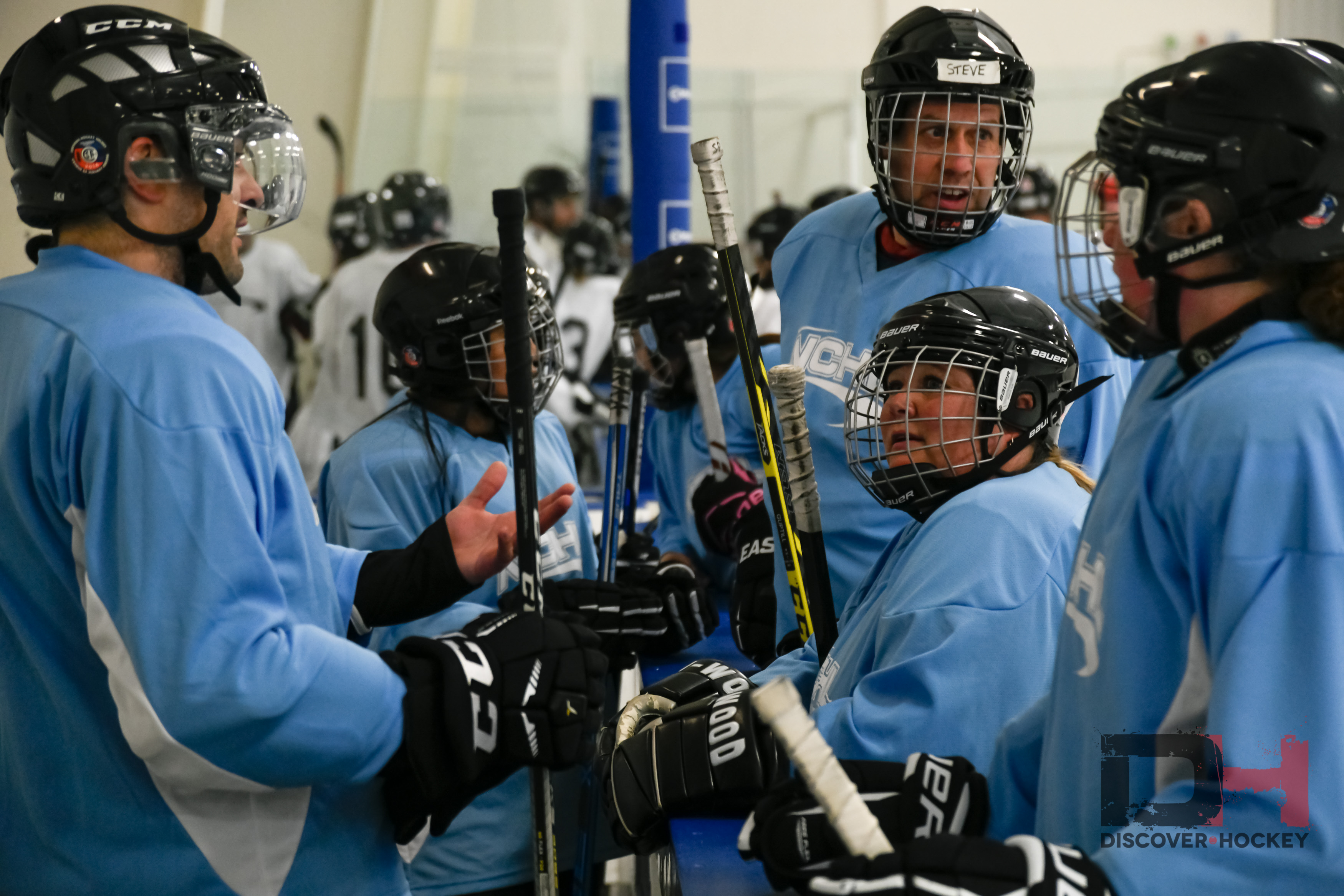 DH: If you could make any hockey wish come through what would it be and why?
Patrick: Better gear at a cheaper price! I want a 300 dollar hockey stick for 50 bucks.
DH: You can sometimes find some good used stuff on Kijiji, or sale stuff at hockey stores! You find a genie in your water bottle on the bench and he says, you can play anywhere, absolutely anywhere in the world, where would you go and why?
Patrick: I would ask the genie to create an Olympic sized hockey rink on a cruise ship that floats along the Adriatic/Ionian/Mediterranean/Aegean seas, so I could play hockey in a warm place and visit all sorts of cool countries in that region.
DH: That sounds amazing! If you like playing hockey in hot places, there is the Draft Tournament that has some pretty good locations!
Alright, someone is reading your story right now, and they are thinking of taking the program, but are not sure if it is for them, do you have any words of encouragement we can pass on?
Patrick: Invest in yourself! Hockey is an amazing game that helps build confidence, strength, and endurance. More than that, it is a community. This program will help you enter that community safely, with the knowledge on how to succeed, and you will have tons of fun doing it if you just give yourself to the process.
DH: That is awesome advice. Thank you for your time Patrick. Hopefully someone reading realizes they too would love to learn to play the great game of hockey!
If you are reading this and thinking to yourself that it is time for me too to try hockey, registration is open now in Calgary, Edmonton, and Richmond for the Fall programs. Spots are limited though and many programs already have, or will sell out!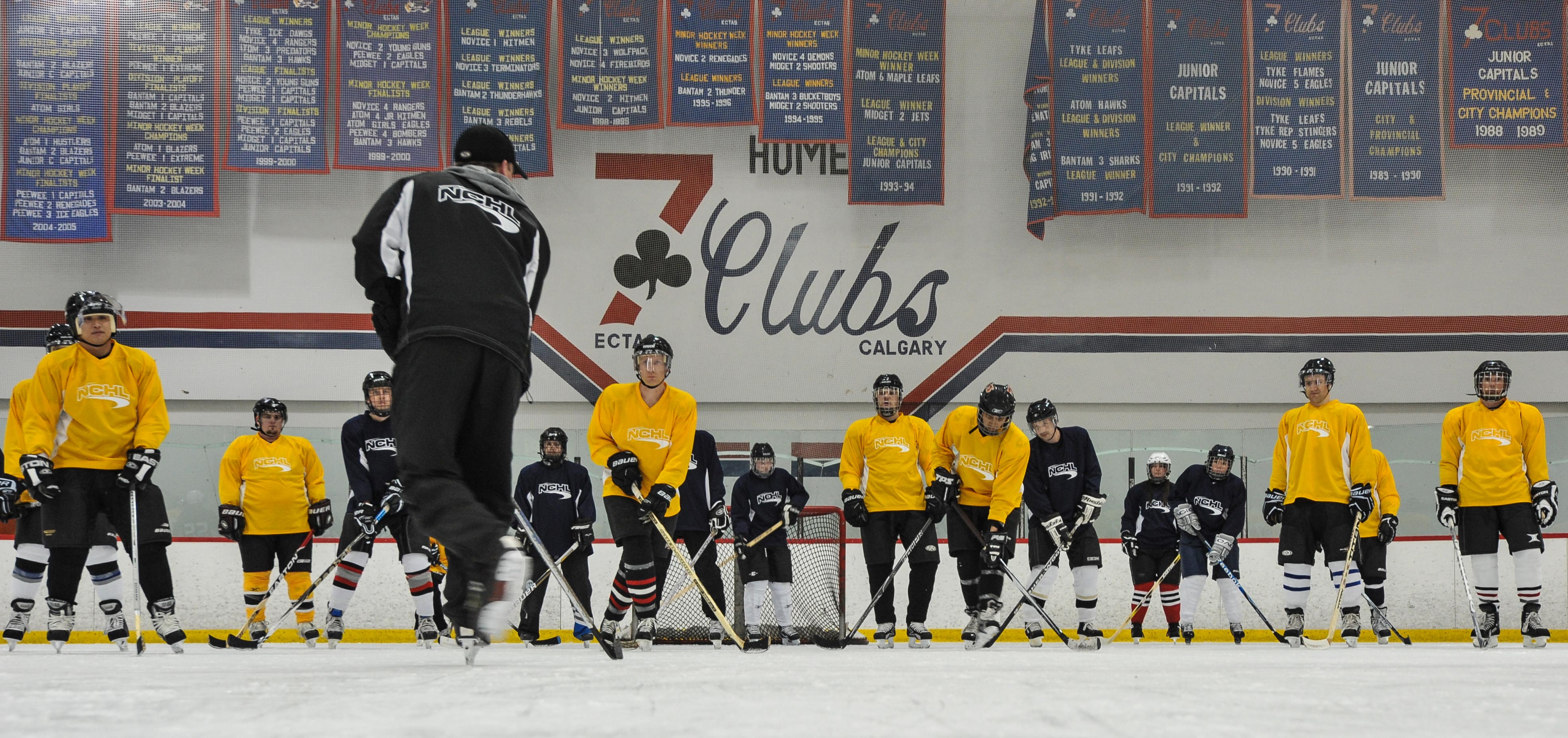 ABOUT:
Discover Hockey is a beginner program for adult men and women who want to learn to skate and play hockey in a safe and fun environment. Learn all the basics of skating and game play without the fear of being judged, form life-changing bonds with your new teammates, and join a league as a team to play hockey in a real season!
Discover Hockey beginner adult hockey classes are currently offered in Calgary, Edmonton and Richmond, BC. If you and your friends want to take the program please visit the schedule pages. Save $50 per person when signing up with 2 or more friends with the Buddy Bonus!
If you think this program should be offered in your area, please contact us.