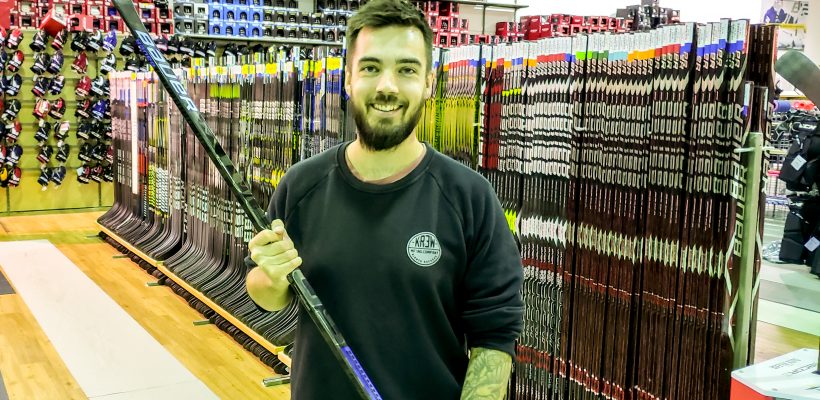 This summer Discover Hockey ran a contest asking "why you absolutely need to learn to play hockey this fall". Hundreds of prospective hockey players answered the question, and only three answers were chosen. The best answer from Vancouver, BC was that of Tom Leppard. He received a free spot in the Fall Discover Hockey program and a full set of gear from The Hockey Shop in Surrey, BC.
Tom is an immigrant from England that moved to Canada as an adult, and was only exposed to hockey growing up through hockey movies like the Mighty Ducks. When he came to Canada he made a trip to Banff, Alberta, he found that there was an outdoor rink.
"… I immediately found the closest skate rental store and pick up some skates, a stick and puck, and don my prized-possession, the Ducks Stanley Cup-winning jersey. For the next 3 hours, I was Charlie Conway. And that was it; I skated and played until midnight by myself. And that was the happiest I can ever remember being. Since then, no hockey, no skating, and I feel I am really missing something that I have been passionate about for nearly 20 years now."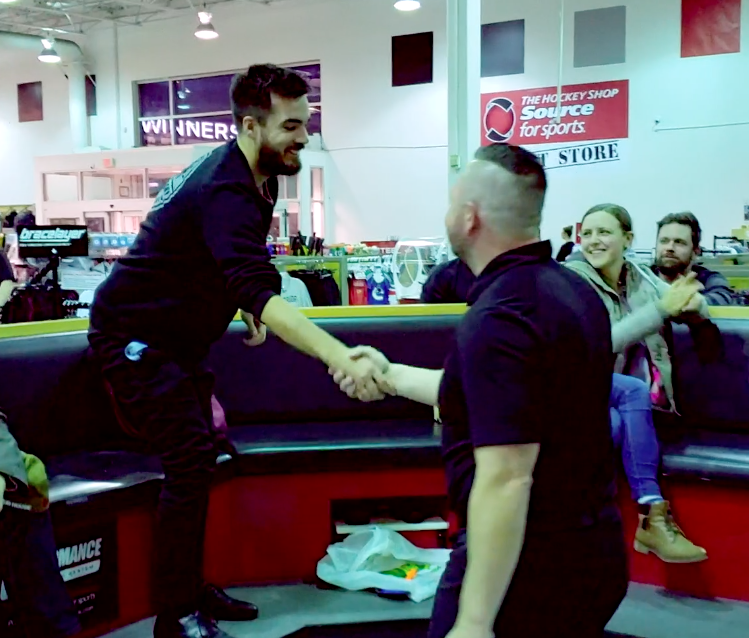 We sat down with Tom to talk about what hockey means to him, winning the contest, and what he is feeling going into the program.
DH: Hi Tom, congrats on the win! Can you tell us more about where you grew up?
Tom: I grew up in Brighton, England. A seaside City in the south of England. Home to the Seagulls (Brighton & Hove Albion Football Club), who I loyally follow and support.
DH: How did you first discover hockey?
Tom: Very cheesy, but the Mighty Ducks films. We don't have much hockey in the UK, and none in my hometown, just a small ice rink that closed down when I was 10. I've seen the 3 Ducks films multiple times, and own two jerseys. Charlie Conway's triple deke and the Flying V are awesome! I'm very aware that most (if not every) hockey fan will cringe at that, but that's all I had!
Miracle was also great, but they made a huge deal of the US beating the Soviets, when Canada had already achieved this feat years earlier. I loved Goon, too… The recurring theme here, my exposure to hockey was almost entirely through film!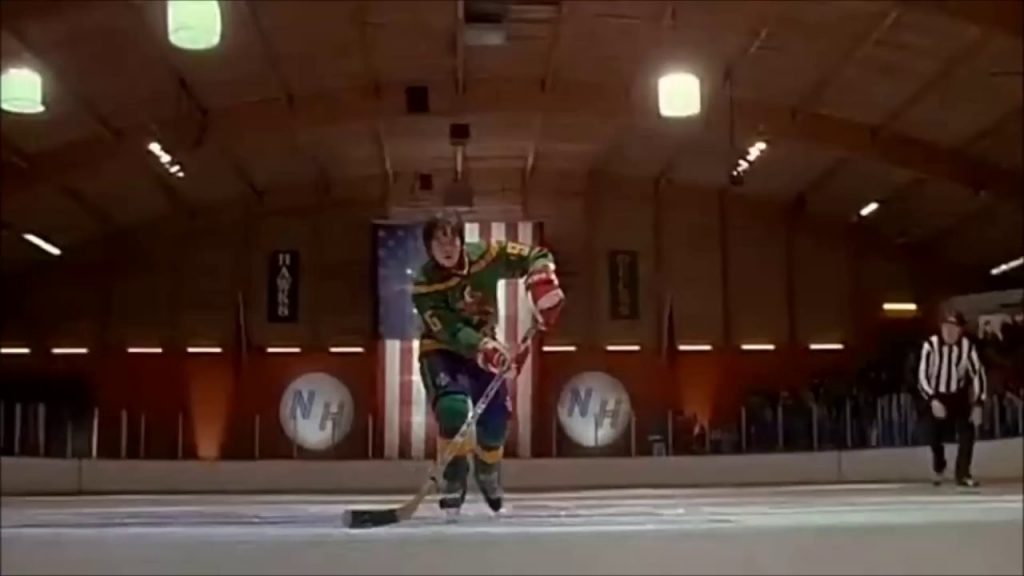 DH: Who is your favourite team and player?
The Anaheim Ducks and Ryan Getzlaf.
Also, Brendan Perlini, a young guy originally from the UK, immigrated to Canada, and ended up playing in the NHL and representing Canada in the Juniors.
DH: Nice! Ryan Getzlaf is usually a pretty popular guy here when he throws on the red leafs jersey every few years.
What has made you hesitant to trying playing hockey before?
I didn't have access to hockey until recently, that's the only thing that's held me back. I've wanted to play since I was 10 years old.
DH: What was the first thing that went through your head when you found out you won the contest?
Now I've got to figure out how to get to Richmond Oval on Monday nights – Evo car rental?
… Of course I was really pleased. 3 months of training AND $1500 of hockey gear all for free! Amazing.
I can't wait to get started!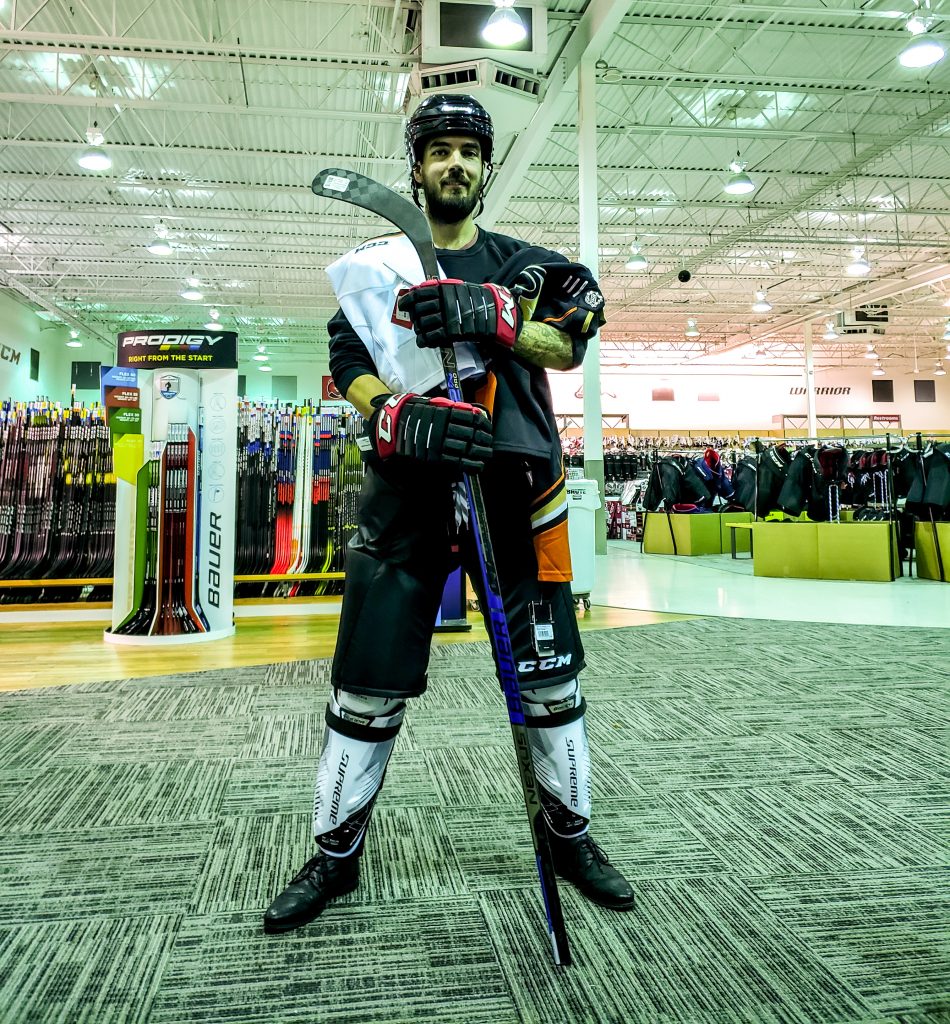 DH: What are some of the concerns or apprehensions that you have before the program begins? Or are you totally psyched with nothing holding you back?
I'm very competitive, and want to reach the best of my ability. So my concern is that I'm around 20 years behind many current hockey players (I'm 29 years old), so I will be playing a lot of catch up.
But luckily I tend to pick things up pretty well, so I'm confident I'll get up to speed quick enough.
I'm looking forward to meeting, and playing with others at the same or similar current ability as me, so we can all learn and progress together at the same rate.
DH: What do you hope to accomplish in the program?
First, to be able to stop properly. It's basic, but that's got to be top of the list for me to start with.
After the 3 months, I want to first be fully confident on the ice, and then join a team, play as often as I can and work my way from there.
Again, it'll be great to meet new people too. As an immigrant from the UK with no family over here, I've used sports (football) as a way of meeting new people. Hopefully I'll make new friends and teammates on the ice.
DH: You always do! We have a great hockey community, especially in Richmond, and you will make a ton of new friends. We look forward to catching up with you once the program starts, and wish you the best in your new hockey career!
If you are reading this and thinking to yourself that it is time for me too to try hockey, there are still very limited spots left in Calgary, Edmonton, and Richmond for the Fall programs. Today is your last chance to register!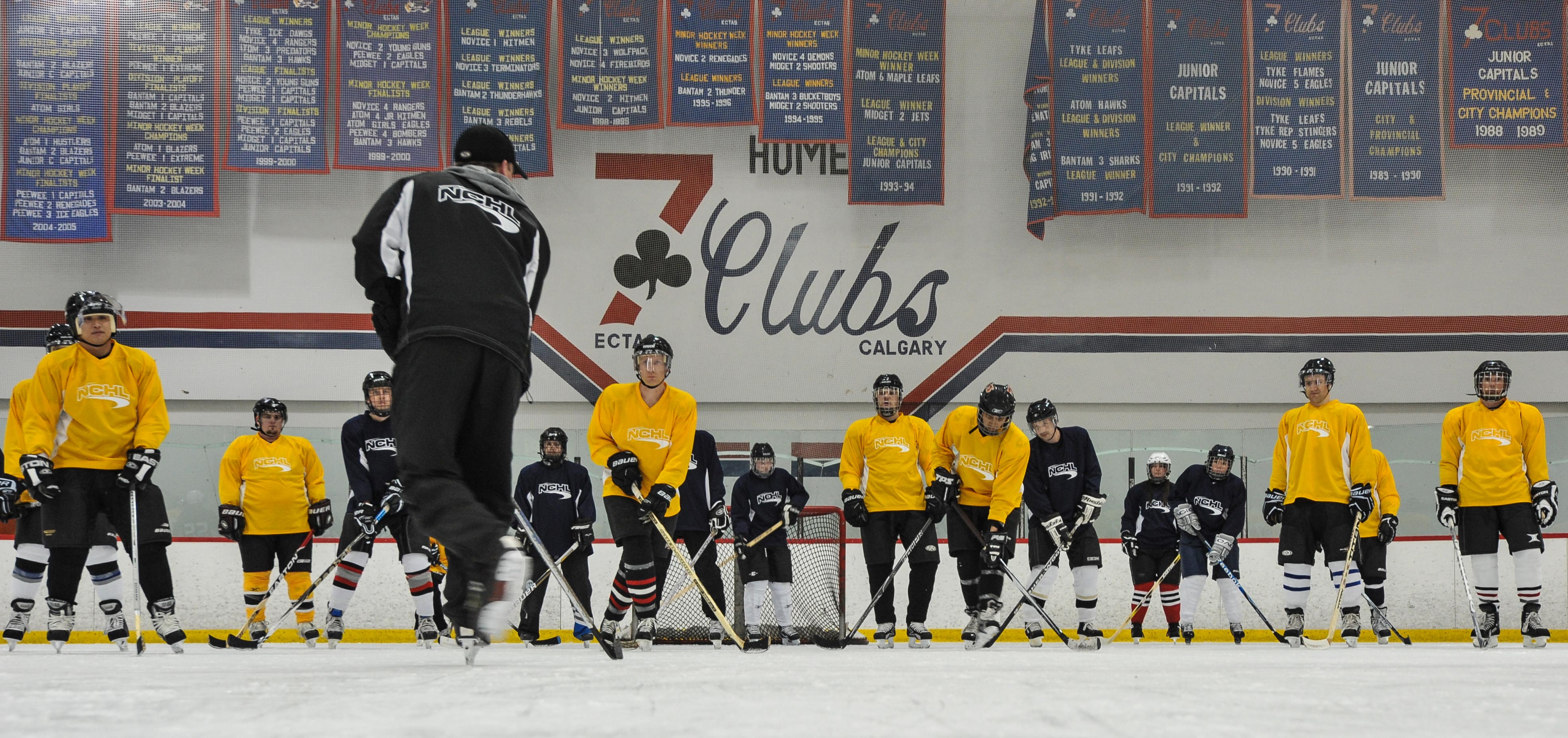 ABOUT:
Discover Hockey is a beginner program for adult men and women who want to learn to skate and play hockey in a safe and fun environment. Learn all the basics of skating and game play without the fear of being judged, form life-changing bonds with your new teammates, and join a league as a team to play hockey in a real season!
Discover Hockey beginner adult hockey classes are currently offered in Calgary, Edmonton and Richmond, BC. If you and your friends want to take the program please visit the schedule pages. Save $50 per person when signing up with 2 or more friends with the Buddy Bonus!
If you think this program should be offered in your area, please contact us.