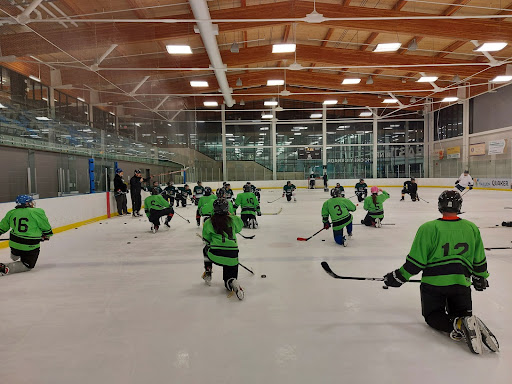 As I reflect on the last four sessions of the program, I'm amazed by the progress that our group has made.
Not only have we learned a number of new skills, we are continually improving and becoming more confident each week. We are becoming real hockey players! 
Many of us will be registering to join an NCHL hockey team for the summer season, which is amazing, given that we're all quite new to the sport! I think it's safe to say that we're all hooked on hockey! 
Before I talk about what we worked on during this session, I do have a great story to share! 
When I registered for Discover Hockey, I knew absolutely no one in the program and I definitely didn't expect to run into anyone that I knew. 
Upon arriving at the first session, I instantly recognized a person on our team – Sithara Fernando! We met briefly backstage at an awards ceremony in November 2021 when we were both honoured as Top 40 Under 40 recipients by Edify, Edmonton. And not only that, we also happened to share a page in the magazine! I mean, what are the chances?!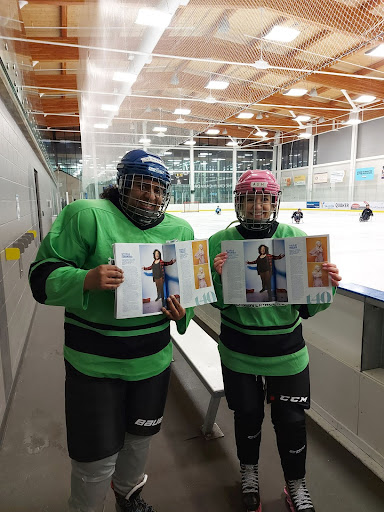 It has been the coolest thing sharing this experience with Sithara, both as Top 40s and amateur hockey players! 
Discover Hockey really does bring wonderful people together who share a passion for learning, growth, and openness to experience.
Okay, now let's talk about week four!
This week we focused on skating, nurturing our stride, turning, puck handling, and shooting. It was an event-filled night on the rink for sure. 
Some of the skating skills we learned are the very same skills that the power skating coaches teach the Edmonton Oilers! It was great to actually learn the fundamentals of striding in particular because we don't often think about what our feet and legs are doing while we're skating. At least I didn't! 
For a fair bit of time we stood at the boards practicing our strides to establish proper muscle memory. Nurturing these skills with proper form is how we will establish good habits when we begin to scrimmage and play games.
The most fun I had during this session was when we partnered up and practiced pulling each other from one end of the rink to the other by two hockey sticks. The partner in front tried to skate as fast as they could while the partner behind tried to stop and slow the person down by using one- and two-foot stops. It was hilarious because I ended up falling down behind my partner and she dragged me across the rink (superman style) as I held onto the sticks for dear life! I was laughing so hard I couldn't find the strength to pull myself back up!
Discover Hockey has been an amazing experience not only for the skill development but also for the fun and play it has brought to my life. When I step out onto the ice each week I feel like a small child in an adult's body!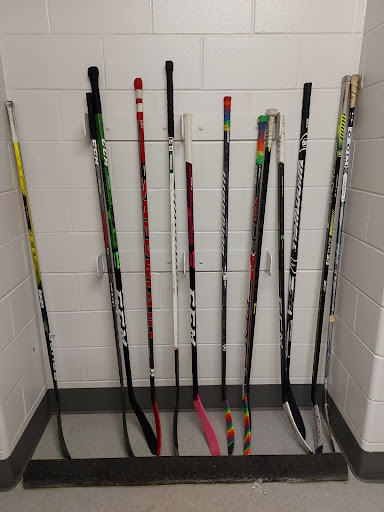 By day, I am a Registered Psychologist and CEO of a large group private practice that specializes in grief and trauma therapy. My day-to-day is often heavy with emotion and requires tremendous energy and presence. So having an outlet that allows me to leave everything at the door for 75 minutes has been the greatest gift.
This experience has taught me so much about the importance of play and how little of that we actually get as adults. We are so busy building our careers, taking care of our families and children, supporting our communities, and trying to navigate the challenges of life, we forget to slow down and pour back into ourselves.
If you're not already convinced to register for Discover Hockey, let this be your invitation! 
After the fun partner exercise where I couldn't stop laughing, we practiced puck handling and carrying the puck both on the front of our stick and on the back side of our stick. This is actually one of my most favourite skills to nurture and something I have been practicing weekly outside of the program. 
And to wrap up an amazing session, we got to practice shooting on our goalie! This was an exciting (and nerve-racking) moment for all of us! Overall, our group did very well, scoring a few goals and hardly missing any shots.
I am pleased to say that it was yet another exciting week in the program and it's so inspiring to see everything come together! I know next week is full of a lot of learning as we will be sitting in on our classroom session to learn the game of hockey before we hit the ice! 
Thanks for following along my journey! I hope it has inspired you to sign up for this amazing program!
With Gratitude,
Ash
If you are reading this and thinking to yourself that it is time for me too to try hockey, registration is open now in Calgary, Edmonton, and Richmond. Spots are limited though and many programs already have, or will sell out!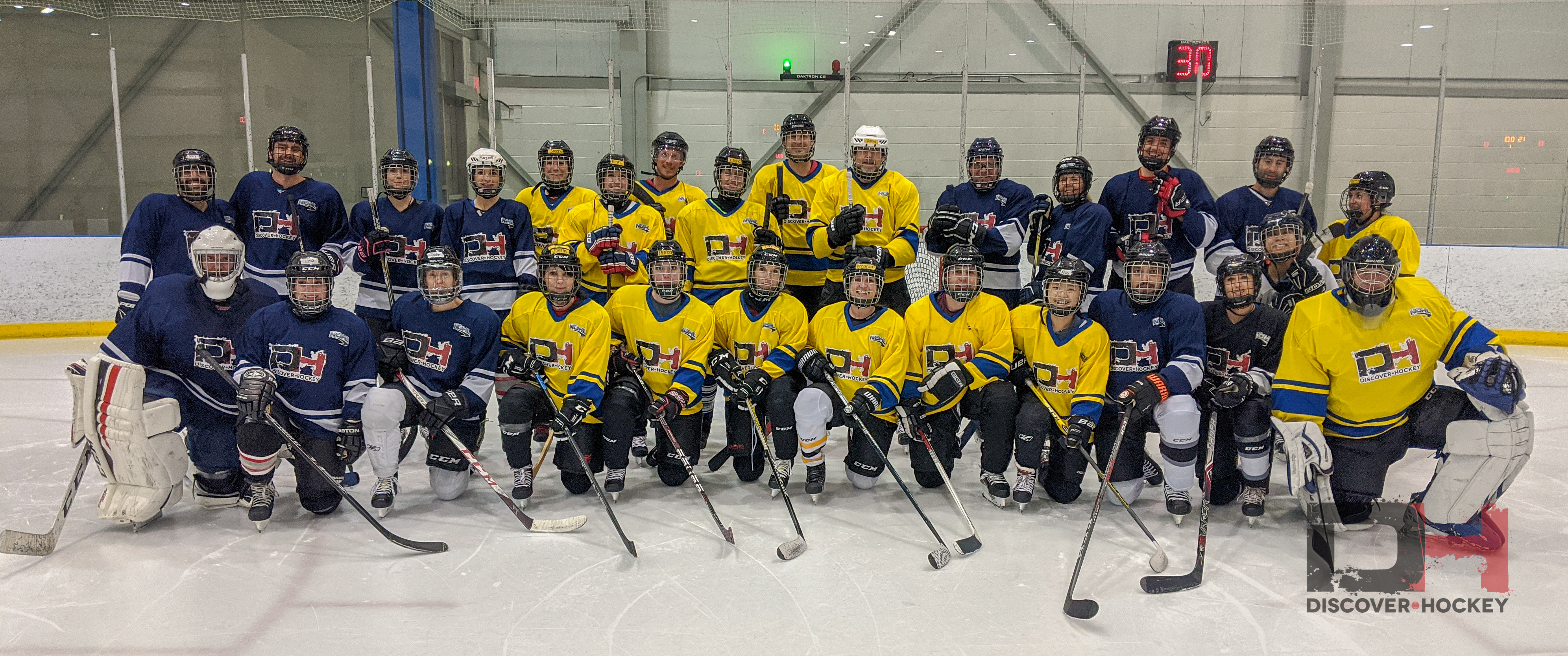 ABOUT:
Discover Hockey is a beginner program for adult men and women who want to learn to skate and play hockey in a safe and fun environment. Learn all the basics of skating and game play without the fear of being judged, form life-changing bonds with your new teammates, and join a league as a team to play hockey in a real season!
Discover Hockey beginner adult hockey classes are currently offered in Calgary, Edmonton and Richmond, BC. If you and your friends want to take the program please visit the schedule pages. Save $50 per person when signing up with two or more friends with the Buddy Bonus!
If you think this program should be offered in your area, please contact us.