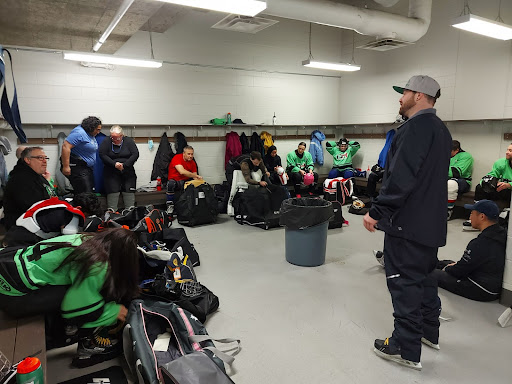 I registered for adult beginner hockey in January 2022 and made my childhood dream of playing a reality. This is my story, where I will chronicle my journey week-to-week as I become a hockey player.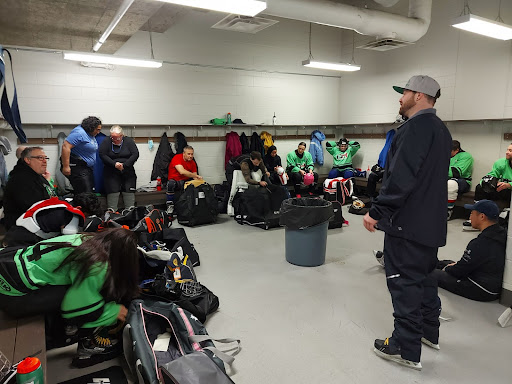 I hopped out of bed like a 'Jack in the Box' on Monday morning, knowing it was our second ice session. I'd been waiting for this day all week long!
I felt a lot more confident heading to the arena this time. I knew where to park, how to find our dressing room, and most importantly, how to get dressed!
It's the small things right? 
I like to give myself a lot of time to prepare so I arrived an hour early and found my spot in the dressing room; left corner next to the rink door. If you're a creature of habit like me, familiarity brings comfort and security.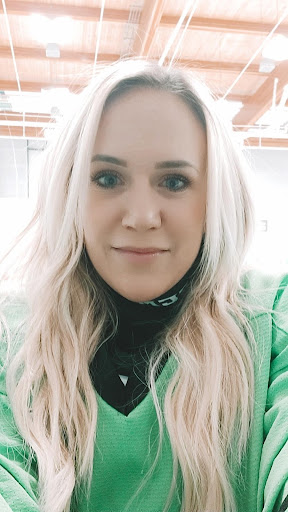 When Patrick arrived, one of our mentors, he turned on some old school rap music and we had a great time connecting with our teammates before we hit the ice.
When it came time to head out to the rink, we had a quick 3-minute warm-up and then we gathered to receive direction on what we could expect that night.
This session was focused primarily on stopping. I'm quite confident stopping on my left side, but definitely not so much on my right! I'm left dominant, unlike the majority of others in our team. The coaches were really impressed by my ability to stop on my left, not realizing at first that I am left-handed! 😉
This new skill invited us to step into courage and vulnerability once again. As we practiced a one and two foot stop several times, we became more comfortable finding our edge and trusting the process. As our confidence and ability strengthened, we were encouraged to increase our speed of skating. The faster we went, the more vulnerable and scary it felt to stop. But regardless of what happened, including teammates falling or spinning around in circles, everyone was so supportive and encouraging, slapping our sticks to the ice every time someone fell and got back up.
The team environment here is so supportive and inspiring! 
I love that Discover Hockey is a program that encourages risk taking and stepping out of your comfort zone. This is truly the only way we grow! 
One of my favourite quotes by Tony Robbins that encourages me anytime I step into a new arena, no pun intended, is "All growth starts at the end of your comfort zone".
Without a willingness to step into discomfort and vulnerability to try something new, how will we ever know how joyful, empowering, healing, and transformative an experience might be for our lives?
I know I would have lived with deep regret had I not pursued this dream to play hockey. Even though I could have made a million excuses why I couldn't commit, I instead responded to the spark in my heart and the voice in my head that said, "Go for it! What have you got to lose?!"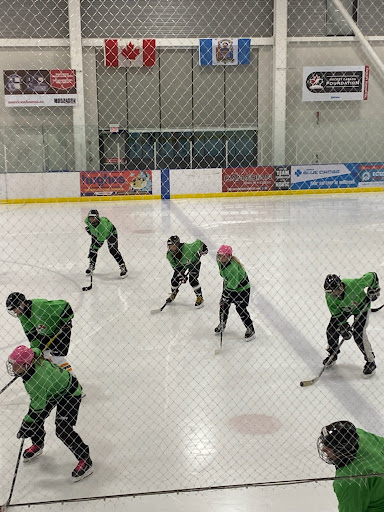 Maybe this is your opportunity to step outside of your comfort zone to pursue your dream of becoming a hockey player. 
Unexpectedly, about an hour into our skate, the fire alarm went off at the arena. We quickly headed out to the front door of the building to await direction. Fortunately it was a false alarm! I took this as an opportunity to connect with three people on our team I haven't spoken with yet. Two of them are young medical students studying to be doctors at the U of A. It was inspiring to learn about their educational journey and the unique desires they have for their careers in medicine. 
Once we were cleared to return to the ice, we continued with practicing our new one and two foot stopping skills and then played a quick game of British Bulldog before wrapping up for the night.
I left the session feeling energized and continue to feel the buzz of excitement today! After just two sessions I already feel more confident in my skating abilities and look forward to what our third session will have in store for us. All I know is next week, the pucks come out!!
I hope you will continue to follow along on my journey each week to learn more about what you can expect if you decide to register for this amazing program! 
With Gratitude,
Ash 
Read about what happened in week 3 here …
If you are reading this and thinking to yourself that it is time for me too to try hockey, registration is open now in Calgary, Edmonton, and Richmond. Spots are limited though and many programs already have, or will sell out!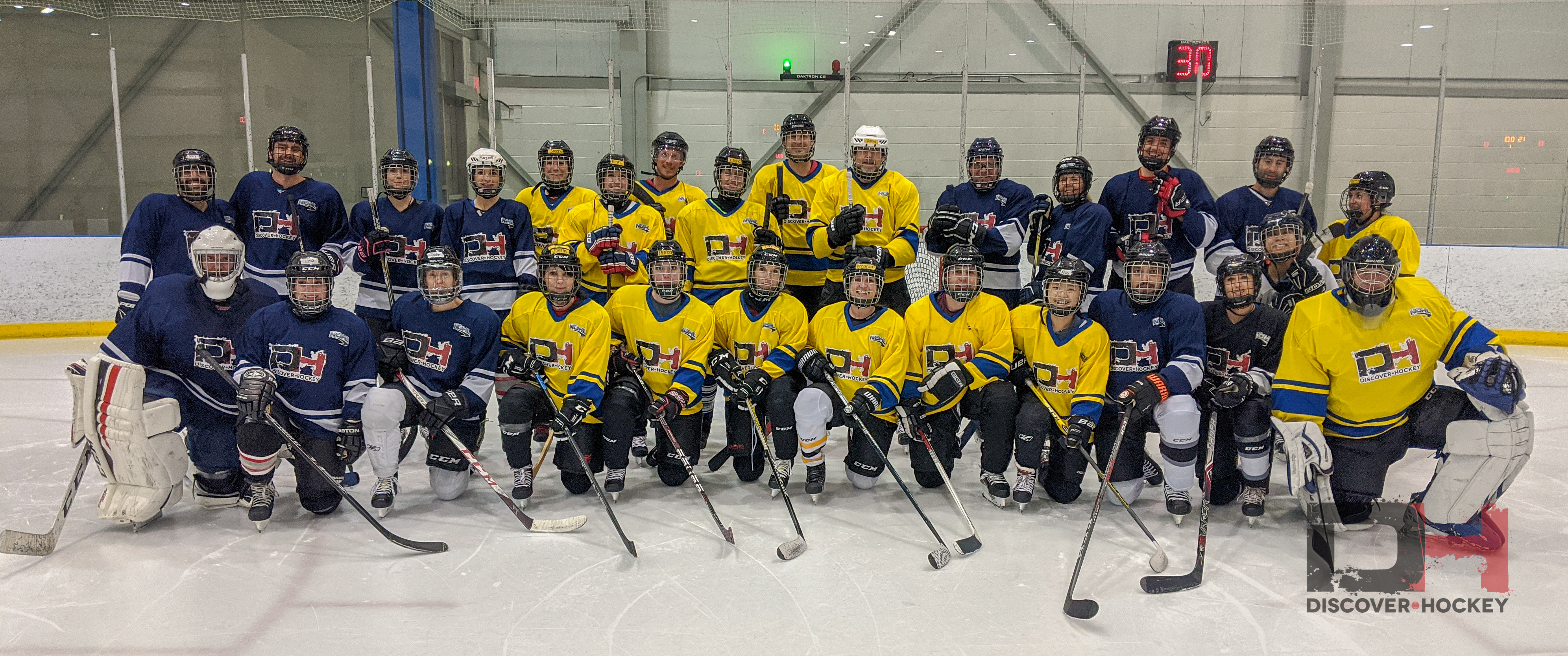 ABOUT:
Discover Hockey is a beginner program for adult men and women who want to learn to skate and play hockey in a safe and fun environment. Learn all the basics of skating and game play without the fear of being judged, form life-changing bonds with your new teammates, and join a league as a team to play hockey in a real season!
Discover Hockey beginner adult hockey classes are currently offered in Calgary, Edmonton and Richmond, BC. If you and your friends want to take the program please visit the schedule pages. Save $50 per person when signing up with two or more friends with the Buddy Bonus!
If you think this program should be offered in your area, please contact us.