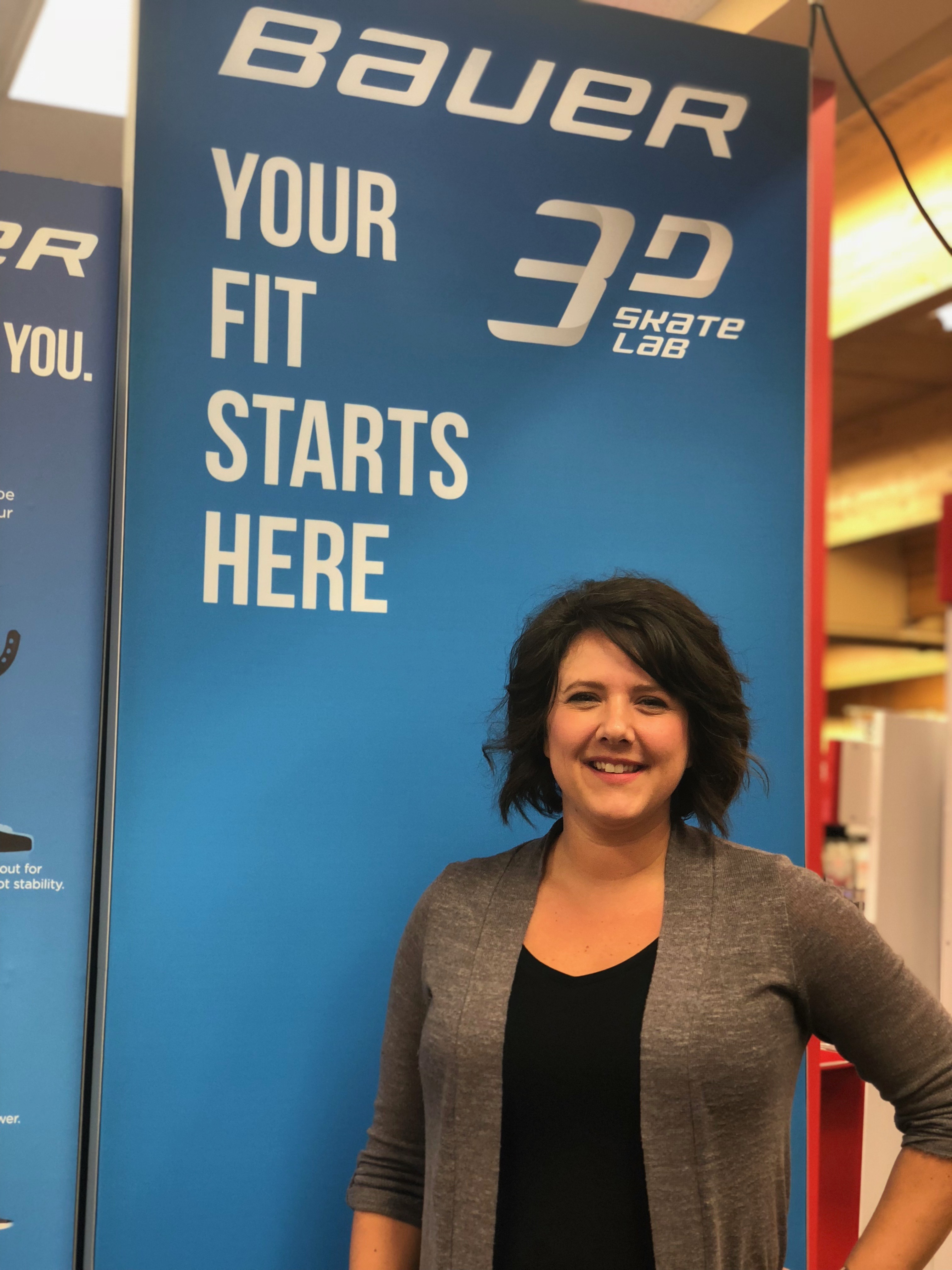 This summer Discover Hockey ran a contest asking "why you absolutely need to learn to play hockey this fall". Hundreds of prospective hockey players answered the question, and only three answers were chosen. The best answer from Edmonton was that of Natalie Zarowny. She received a free spot in the Fall Discover Hockey program and a full set of gear from United Cycle Source For Sports in Edmonton. A value of almost $2000!
Natalie grew up in Edmonton and watched the Oilers dynasty of the 80's as a kid. She never actually played growing up, but now has 3 kids that absolutely love the game. "My eldest daughter is really my inspiration. The fact that she wanted to play hockey and didn't have a clue about the rules or even how to move in skates, she tried and worked hard and she broke that stigma that women can't play hockey. She makes me so proud to be her mom. I would love to experience my children in the stands encouraging me to 'shoot the puck', keep my 'stick down' and giving me those stupid, annoying non-verbal hand gestures."
Her husband and many friends learned to play as adults and she has always wanted to do the same, but it can be tough to find both time and money to get into the spot. Natalie was ready to do something for herself for once, and cross something off her bucket list. Once we heard her story, we knew she was the perfect fit!
We sat down with her to find out more about her hockey journey that is about to begin.
DH: So Natalie, can you tell us where you grew up?
Natalie: I was proudly born and raised here in the City of Champions – Edmonton.
DH: How did you first discover hockey?
Natalie: Given I was born in the 80's, hockey and Oilers were the talk of the town. I remember my younger days when my dad would gulp his supper down and excuse himself from the table to run back to the basement to watch the Oilers' dynasty making their debut. When family came for a visit, conversations usually started with "So, how about those Oilers, eh?".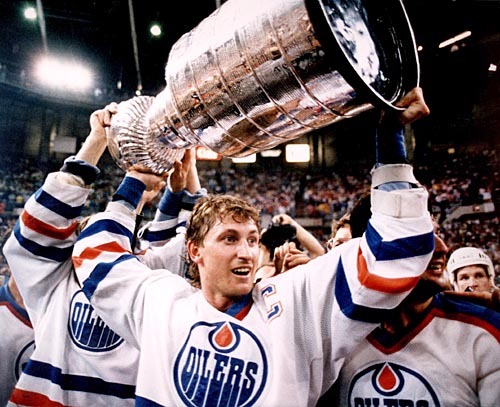 DH: Who is your favourite team and player?
Natalie: I'm an Oilers fan through and through. I have to say they're, hands down, my favourite NHL team. However, my favourite players are definitely my kids and especially my daughter. After having watched her younger brother play hockey for a few years, my seven year old (at the time) decided she wanted to try out hockey. The season was just starting so she missed her evaluations. Her first ever skate in hockey gear was in a game setting. She was definitely a fish out of water. Not only could she not skate she didn't even understand the game. Yet, she was out there all smiles loving every minute of it. I couldn't ask for a more proud mama moment than seeing my courageous daughter in an arena full of people she didn't know, playing a game she didn't understand and make it into an enjoyable experience. And she still continues to play!
DH: That is quite the inspiration for sure! So what has made you hesitant to trying playing hockey before?
Natalie: As a full-time working mom of three kids and two in extracurricular activities, I really didn't believe I could find the time. So, for years, I kept talking myself out of it. I can't say my circumstances have changed any, but I can say my attitude and mindset have changed. When I finally expressed interest to my husband and kids about wanting to play hockey too, I realized I already had the biggest support group I could ever ask for.
DH: What was the first thing that went through your head when you found out you won the contest?
Natalie: Well, I can't talk myself out of it now! And I also made a mental note to thank my co-worker for sending me the link to the application!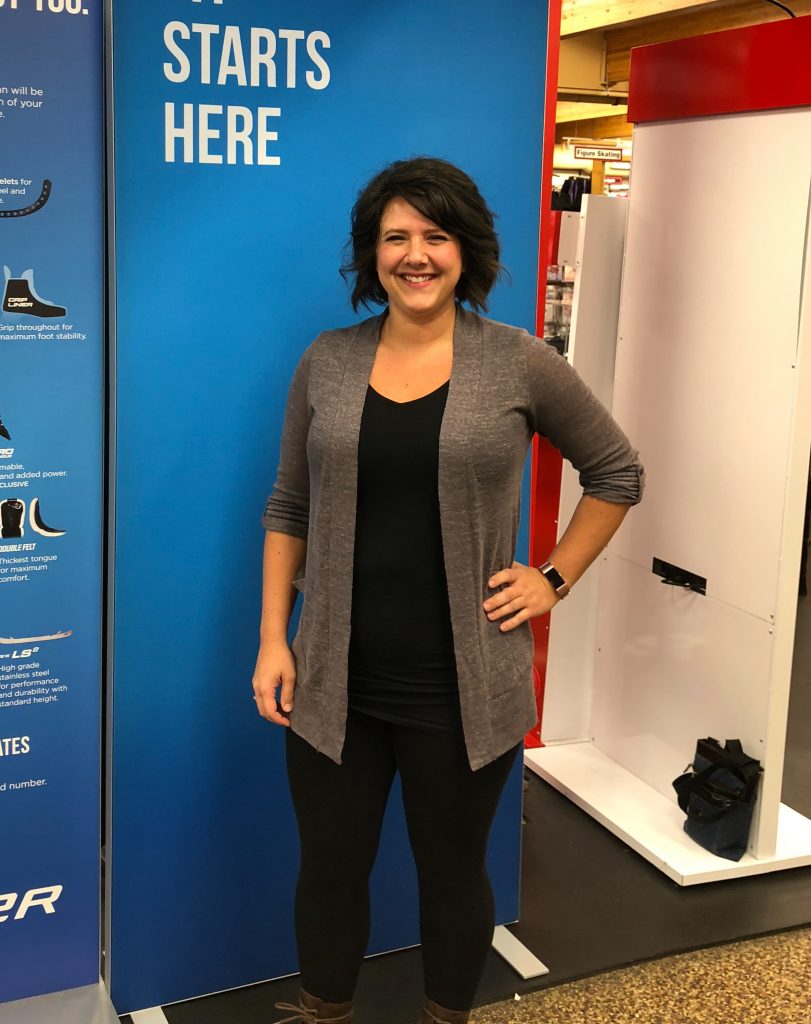 DH: No going back, I like it! So do you have any concerns or apprehensions going into the program?
Natalie: Thoughts of getting injured have crossed my mind, however, the folks at United Cycle did a great job helping me find protective gear that fit really well. Right now, I'm just full of excitement and can't wait to get on the ice and shoot some pucks!
DH: What do you hope to accomplish in the program?
Natalie: I'd really love, at the end of the program, to have the hockey skills to play a game of ice shinny with my family. I no longer want to be the mom drinking hot chocolate on the bench and giving them the thumbs up when they made a good play. I want to be experiencing and enjoying the moment with them and making memories that will last a lifetime. Let's be honest here, what kid wouldn't think it's cool to have a hockey player for a mom!
DH: That's awesome Natalie! We wish you the best in the program, and will be in touch to see how it goes when you're playing on the ODR this winter with your family.
If you are reading this and thinking to yourself that it is time for me too to try hockey, there are still very limited spots left in Calgary, Edmonton, and Richmond for the Fall programs. Today is your last chance to register!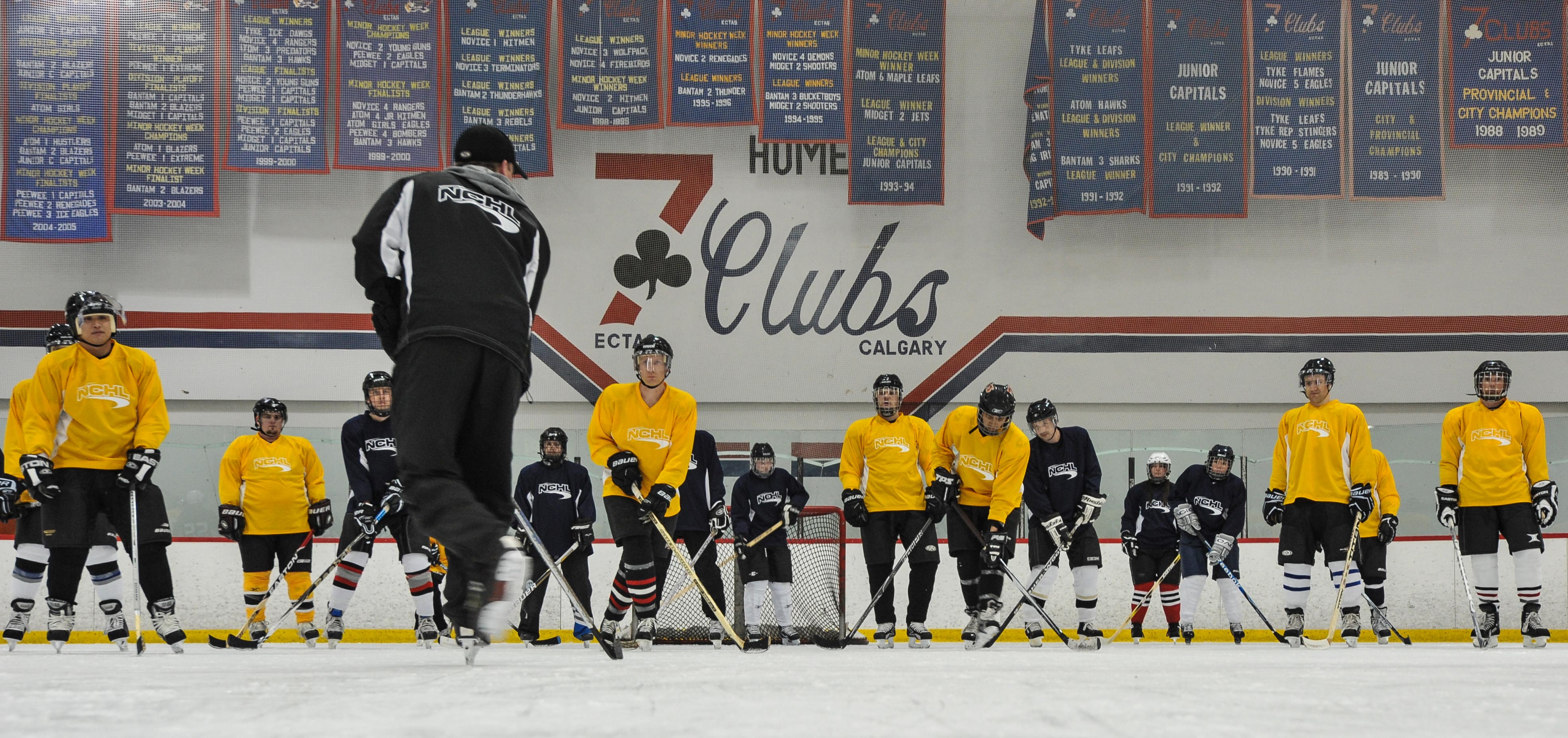 ABOUT:
Discover Hockey is a beginner program for adult men and women who want to learn to skate and play hockey in a safe and fun environment. Learn all the basics of skating and game play without the fear of being judged, form life-changing bonds with your new teammates, and join a league as a team to play hockey in a real season!
Discover Hockey beginner adult hockey classes are currently offered in Calgary, Edmonton and Richmond, BC. If you and your friends want to take the program please visit the schedule pages. Save $50 per person when signing up with 2 or more friends with the Buddy Bonus!
If you think this program should be offered in your area, please contact us.