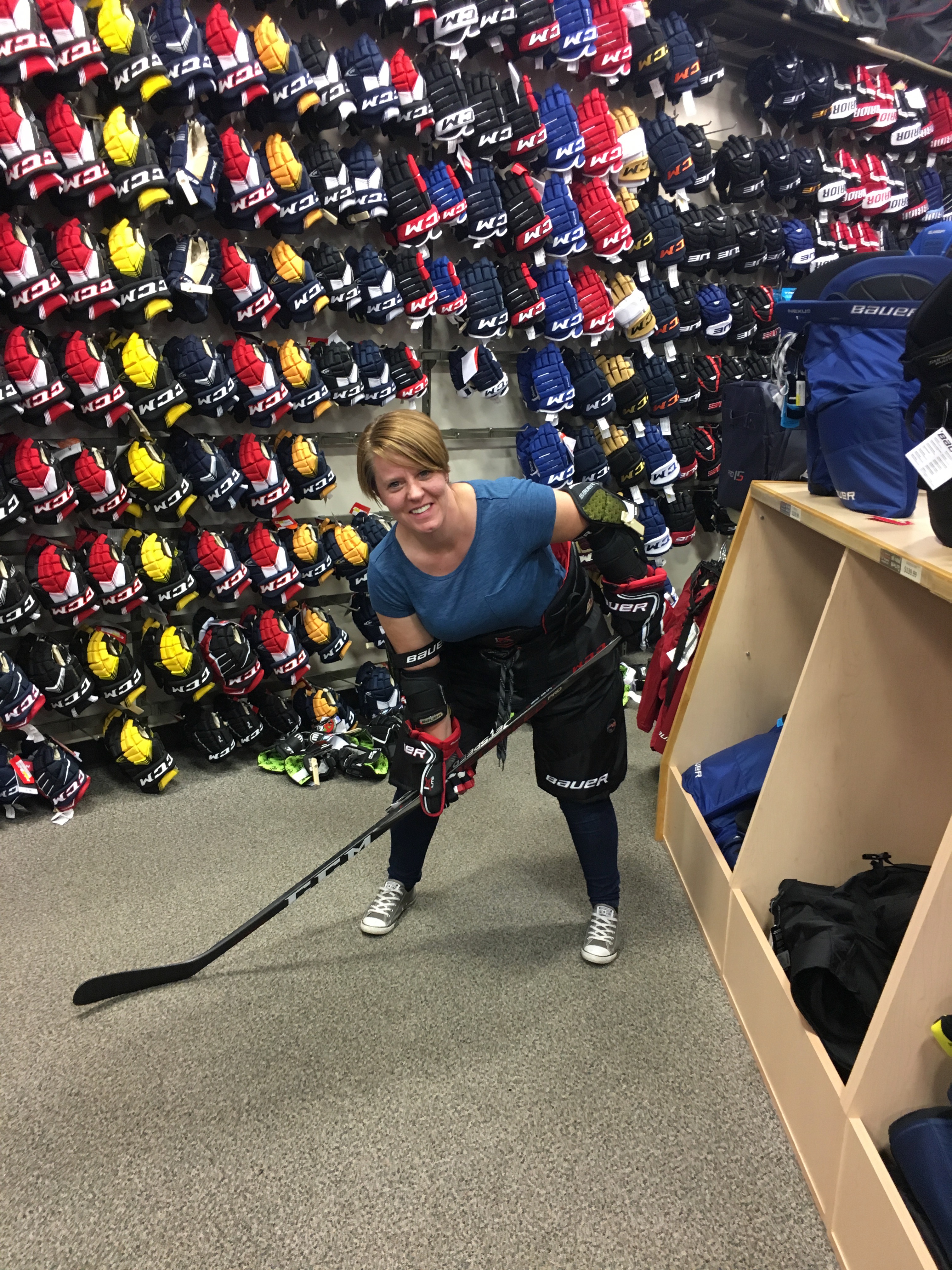 This summer Discover Hockey ran a contest asking "why you absolutely need to learn to play hockey this fall". Hundreds of prospective hockey players answered the question, and only three answers were chosen. The best answer from Calgary was that of Sarah Andres. She received a free spot in the Fall Discover Hockey program and a full set of gear from Adrenalin Source For Sports in Calgary – a value of almost $2000!
Sarah grew up in Okotoks, Alberta, just outside of Calgary. Her and her brother grew up watching Hockey Night in Canada, and Sarah was always at the rink supporting her family while they got to play. But she never got that opportunity to play on an organized team. She would play on the driveway and that's about it.
Fast forward to adulthood and Sarah now has a family that all loves the game just as much as she does. She helps in various ways on her son's team both on the ice and off, but still never getting the chance to play on a real team of her own.
She knew other people that learned to play as adults and she has always wanted to do the same, but it can be tough to find both time and money to get into the sport. Sarah was ready to do something for herself for once, and cross something off her bucket list. Once we heard her story, we knew she was the perfect fit!
We sat down with her to find out more about her hockey journey that is about to begin.
DH: Congrats on the big win Sarah! Can you tell us a little bit about yourself? Where did you grow up?
Sarah: I grew up in Okotoks, Alberta, just outside of Calgary.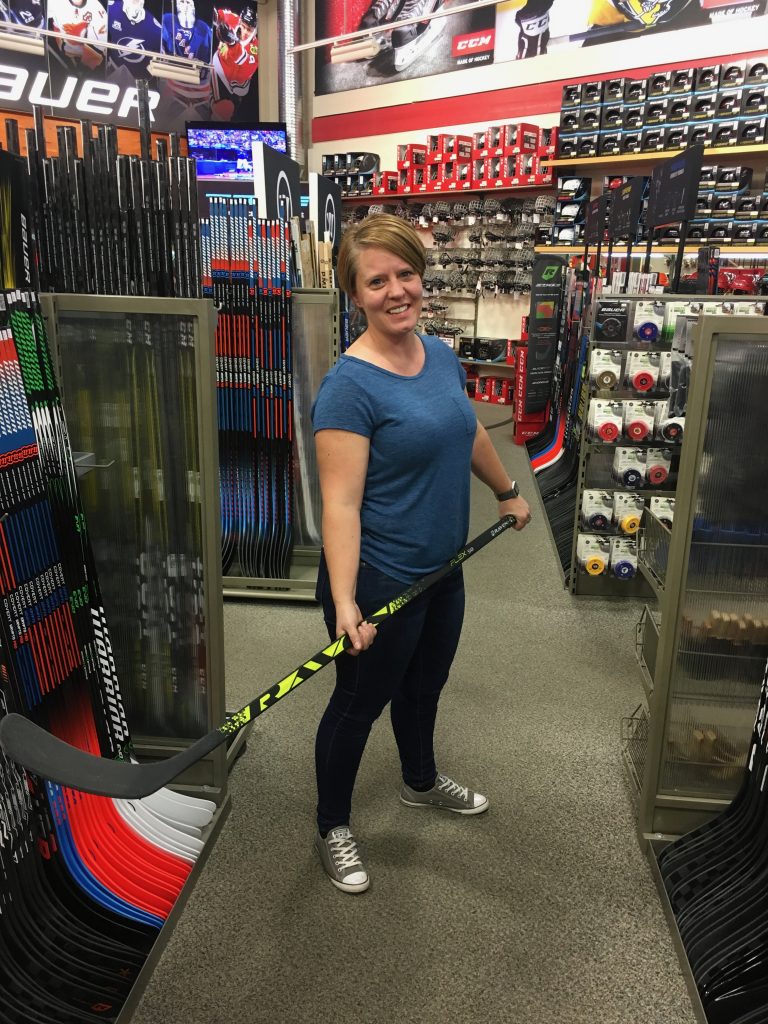 DH: How did you fall in love with hockey?
Sarah: Hockey has ALWAYS been a part of my life. From watching Hockey Night in Canada faithfully with my brother while eating sour gum balls to supporting everyone else in my family to get to the rink and play. It's in my blood! Well that is except for the fact that I have never played hockey on an organized team. As a kid, I played in my driveway all year round. As a mom, I have helped in various ways on and off the ice with my son's hockey teams for 3 years in Timbits and Novice. All this but I have never played on a team.
Being on the ice makes me feel totally alive! I have helped/coached on ice with my son's hockey teams. It taught me how to skate and some basics of the game that you don't learn from watching it on TV every week. I learned alongside the kids! I quickly learned and felt in my bones how much I really love hockey.
DH: Who is your favourite team and player?
Sarah: I'm a huge Calgary Flames fan, and my favourite player is Johnny Gaudreau.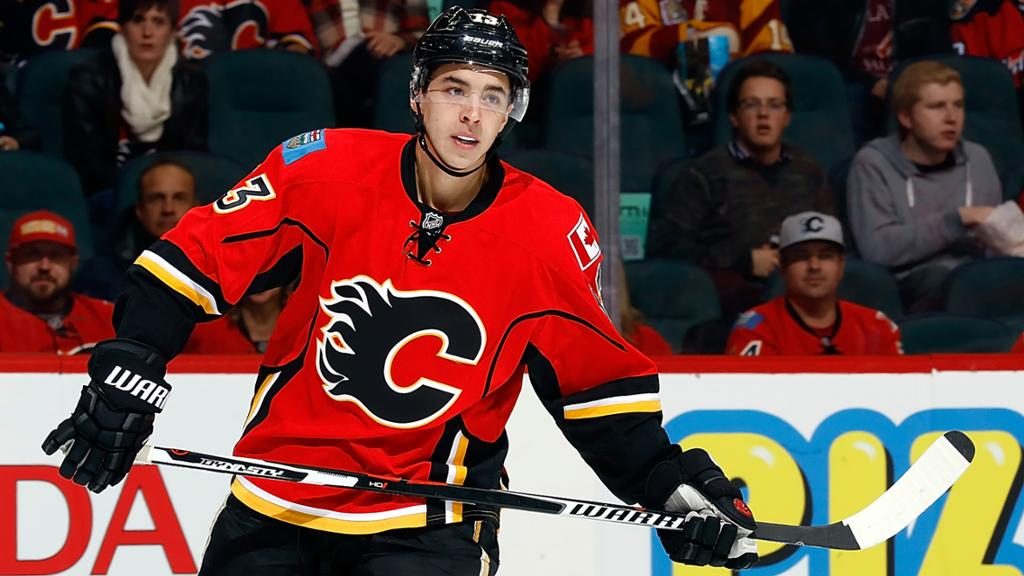 DH: What has made you hesitant to trying playing hockey before?
Sarah: I was hesitant before because of the cost to make it happen. Also, I've always felt nervous because I'm 5'2 and a girl!
As the sole-income earner for our family, I have never felt like we had the financial freedom for me to play too. Moms are also notorious for putting everyone else ahead of themselves. I have continually set aside my desire and passion to play so my husband and son could play.
This is the perfect opportunity I need to get started.
DH: What was the first thing that went through your head when you found out you won the contest?
Sarah: First words that went through my head: NO WAY!!! WOW! THIS IS CRAZY! NOW I CAN CROSS THAT OFF MY BUCKET LIST!
Winning the contest has given me the boost of confidence I need to stop talking myself out of it!
DH: What are your thoughts going into the program. Are you nervous?
Sarah: No, I'm just totally psyched to finally get geared up and play for myself in a friendly environment!!
DH: What do you hope to accomplish in the program?
Sarah: I want to get more comfortable with skating and playing wearing a full set of gear and work up to playing in a league on a more consistent basis.
DH: That's awesome Sarah! We are excited to see how your hockey journey unfolds in the coming months!
If you are reading this and thinking to yourself that it is time for me too to try hockey, schedules are now up in Calgary, Edmonton, and Richmond for the Winter programs. Sign up now before it is too late!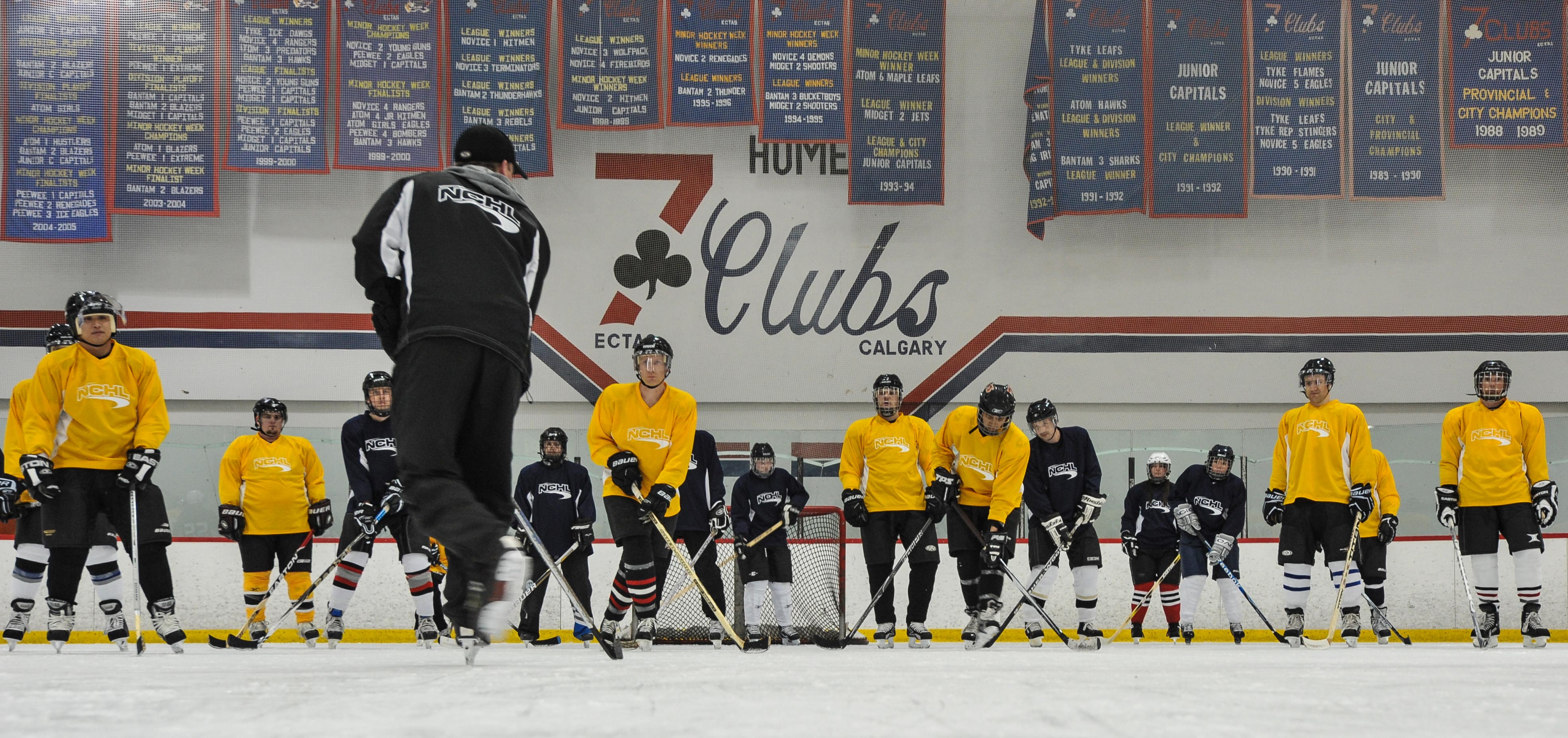 ABOUT:
Discover Hockey is a beginner program for adult men and women who want to learn to skate and play hockey in a safe and fun environment. Learn all the basics of skating and game play without the fear of being judged, form life-changing bonds with your new teammates, and join a league as a team to play hockey in a real season!
Discover Hockey beginner adult hockey classes are currently offered in Calgary, Edmonton and Richmond, BC. If you and your friends want to take the program please visit the schedule pages. Save $50 per person when signing up with 2 or more friends with the Buddy Bonus!
If you think this program should be offered in your area please contact us.