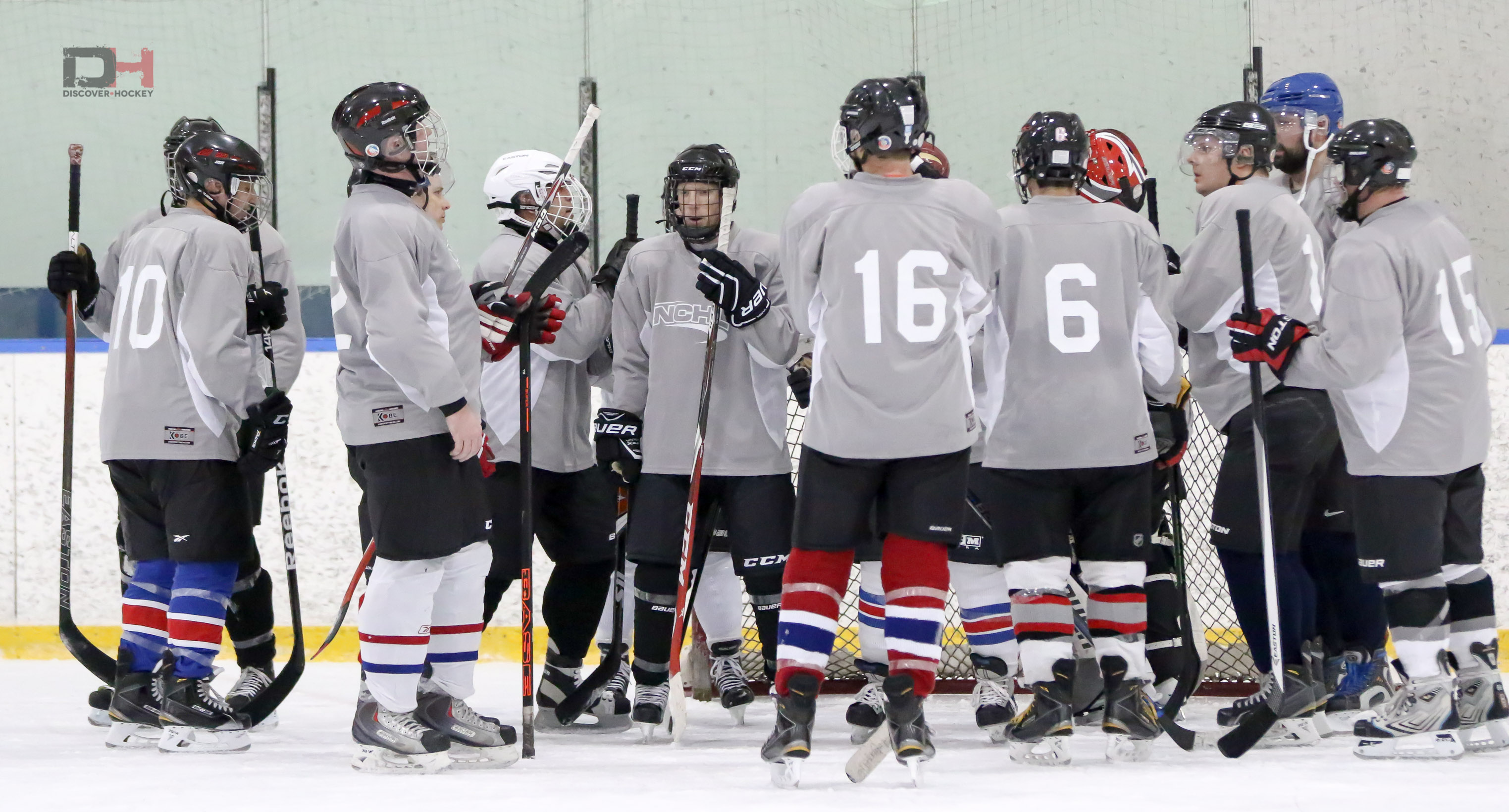 Ron grew up watching his Bruins play on Hockey Night In Canada and playing on the outdoor rink whenever he could. He went years without touching the ice, and in 2011 at 61 years of age, Ron was diagnosed with cancer. He battled through and beat the disease, but found that his body was a little beat up after 8 rounds of chemotherapy. He wanted to get back in shape and found the Discover Hockey program online. He is now doing his program for the third time and planning to be a mentor on his team!
Keep reading to hear more about Ron's journey to becoming a hockey player and proving that there is never an excuse to stop you from doing what you love!
DH: Thanks for joining us today Ron! So tell us where you grew up and how you fell in love with the game of hockey.
Ron: I was born and raised in Edmonton. I started playing at a pretty early age at the community rink – not sure how old I was. And of course watching the Original 6 every week growing up.
DH: How long have you wanted to learn how to play?
Ron: Up till the fall of 1987 when I went out to work in Vancouver, I was on the ice every winter playing shinny. I came back to Edmonton in the fall of 1994 and never really got back to playing. Back in 2012 I first saw the Discover Hockey program on the City of Edmonton public skating website. That's when I decided I wanted to go play again. So I joined up for the Spring session this year with my Chiropractor and some of his friends. Made it through the entire session, 4 exhibition games and 8 summer league games with no issues. I am now enrolled in the Fall 3 session and am looking to become a mentor with the program.
DH: What is your favourite hockey team and who is your hockey hero?
Ron: When I first started playing, I have some pictures of me in my Boston Bruins jersey with Toronto Maple Leafs gloves – you could get other team jerseys but not gloves back then – only Toronto and Montreal. As a kid I must have really liked the Boston colours or something, so they were my favourite team. Of course, the Oilers are my team now but I still am a Bruins fan. I was a big Johnny Bucyk fan because he was from Edmonton and then Bobby Orr. I also really liked Paul Coffey.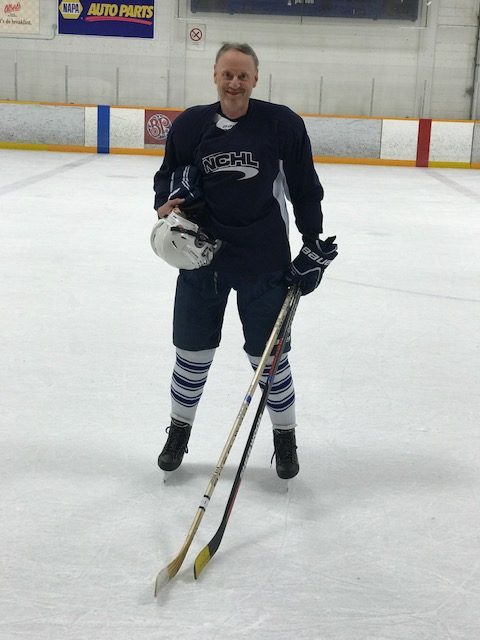 DH: What were your thoughts when you first signed up for the Discover Hockey program? What about now that you have finished the program?
Ron: I wasn't quite sure what to expect but I thought the program would cover the basics, which I was now pretty rusty at. And it did as there was a big focus on skating before you got into puck handling. After finishing the program, it does make you want to play more and also I want to get much more of my old skills back, even though at my age, it will take more time. Just need ice time and practice!!
DH: What was the most surprising part of the program?
The most surprising part was not touching a puck for 3 sessions. Focus was on skating and skating drills, stopping, starting, cross-overs, which of course ARE the basics of playing hockey.
DH: What would you say to someone that thought they were too old to start playing hockey?
Ron: As long as you are physically able, give it a try. Lots of fun and lots of good people who have never played before so you won't be alone in learning. You are never too old to try!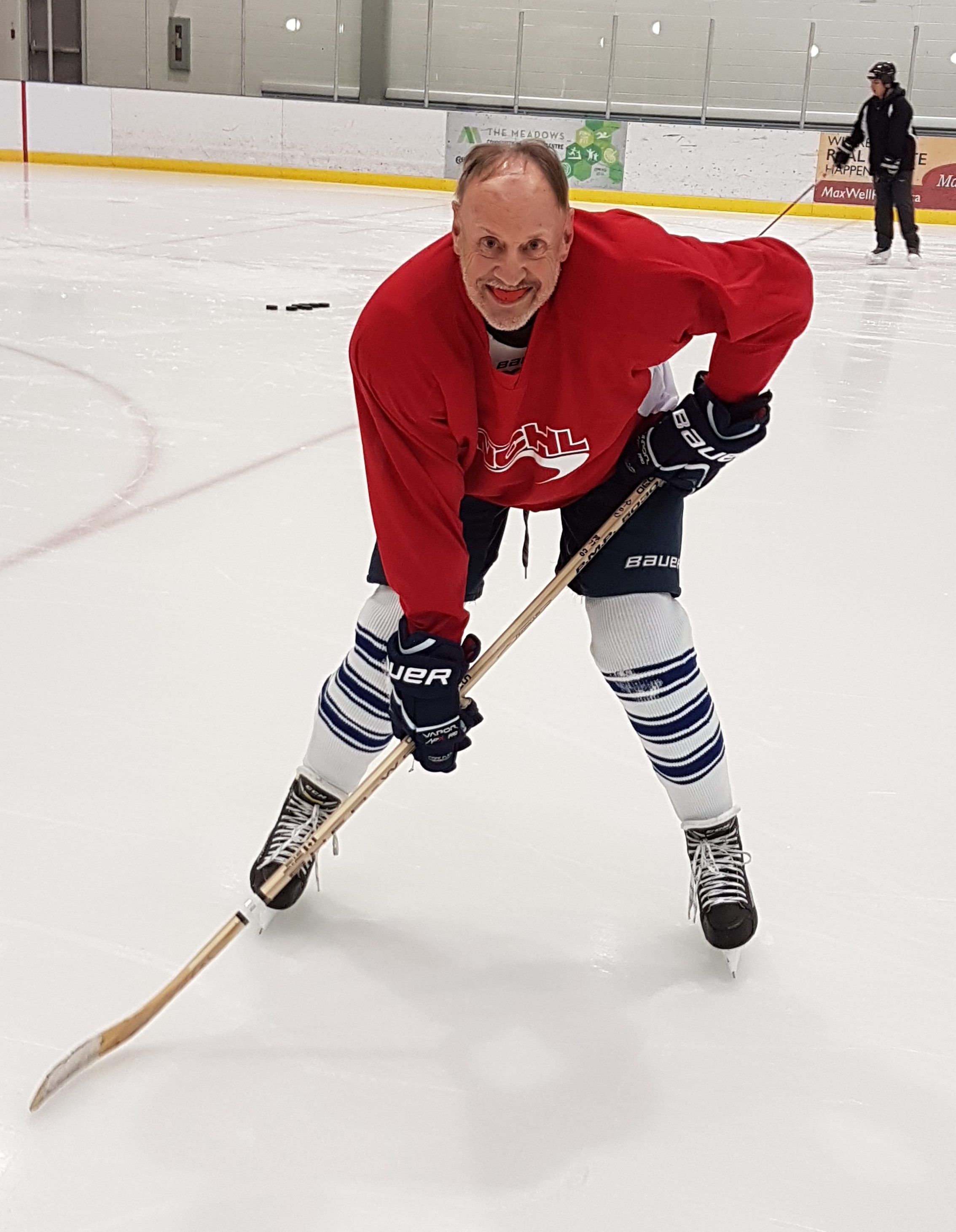 DH: What is your one hockey wish? (Playing somewhere or with someone specific, anything in the world what would it be?)
Ron: It would be pretty cool, at my age, to be able to go out and skate with either of my 2 favourite teams, with Boston first on the list since I was a fan long before Edmonton ever had a team. Back when it was the Original 6, I never or rarely missed Hockey Night in Canada Saturday night.
DH: If you could say anything to someone on the fence about taking the Discover Hockey program, what would it be?
Ron: If it is something you really want to do and you are healthy enough, go for it. Life is too short to wait as you never know when that opportunity is gone. You may not get the chance later. In early 2011, I went through a severe pneumonia which led to the discovery that I had stomach cancer. I was blessed in that the cancer was caught early and all I had to go through was 8 chemo treatments. But at 61, it did beat me up pretty good. I tried playing shinny with some guys in 2012 and I did ok, but I could feel how much my cardio was affected. So I started public skating and that's when I first saw the Discover Hockey info. And I decided in 2014 to go enroll in the program. I was lucky in that when I was growing up, when winter came I basically was on the ice multiple times a week right up until there was 2 inches of water at some ends of the ice, in April. So go give it a try. You too can be a hockey player!
DH: Wow, that is a very inspiring story, Ron! So glad that you are still able to play the game you love. Hopefully you can inspire others to do the same! Thank you for sharing with us and good luck with the rest of your program!
If you are reading this and thinking to yourself that it is time for me too to try hockey, registration just opened this week in Calgary, Edmonton, and Richmond for the Winter programs. Spots are filling up quickly, so sign up today!
ABOUT:
Discover Hockey is a beginner program for adult men and women who want to learn to skate and play hockey in a safe and fun environment. Learn all the basics of skating and game play without the fear of being judged, form life-changing bonds with your new teammates, and join a league as a team to play hockey in a real season!
Discover Hockey is currently offered in Calgary, Edmonton and Richmond, BC. If you and your friends want to take the program please visit the schedule pages. Save $50 per person when signing up with 2 or more friends with the Buddy Bonus!
If you think this program should be offered in your area, please contact us.