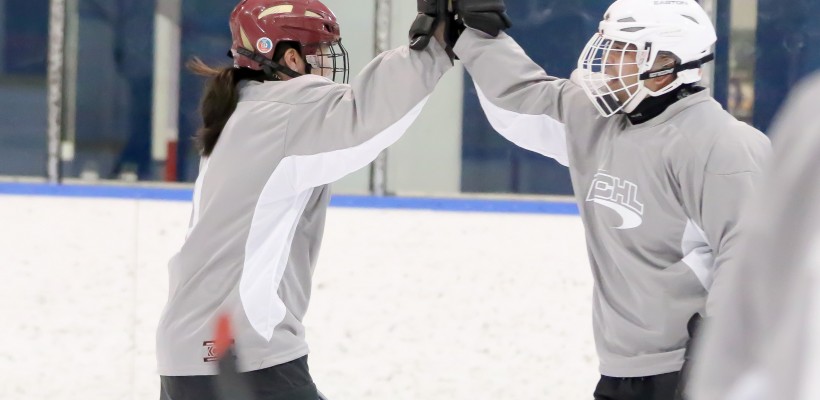 Daina grew up in Edmonton, and as a born and raised Canadian, she loved watching hockey. Unfortunately she was not able to play as a kid. When her husband heard of the Discover Hockey program he knew that it would be the perfect birthday present for her since she has always wanted to play ice hockey! She was nervous at the beginning, but she took the leap of faith and learned that everyone else in the program was just like her! What better environment to learn a new skill than that!?
Keep on reading to find out more about Daina's story from rookie to real hockey:
DH: Daina, how did you fall in love with the game of hockey?
Daina: Like most Canadian kids of the 80's I grew up watching the Edmonton Oilers dynasty, and I fell in love with the sport, the excitement and the sense of community it brought.
DH: What were your thoughts when you first signed up for the Discover Hockey program? What about now that you have finished the program?
Daina: I have always said I wished there was a league specifically for people like myself who have never played or even more so hardly skated. My husband found the Discover Hockey program, signed me up and gave it to me as a birthday present. I was excited as this is something I have always dreamed about doing, but I would be lying if I said I wasn't nervous and a little scared. Now that I have completed the camp I know there was nothing to be nervous about! I still have a lot of work to do but I have improved tremendously and have enough skill to play with a team.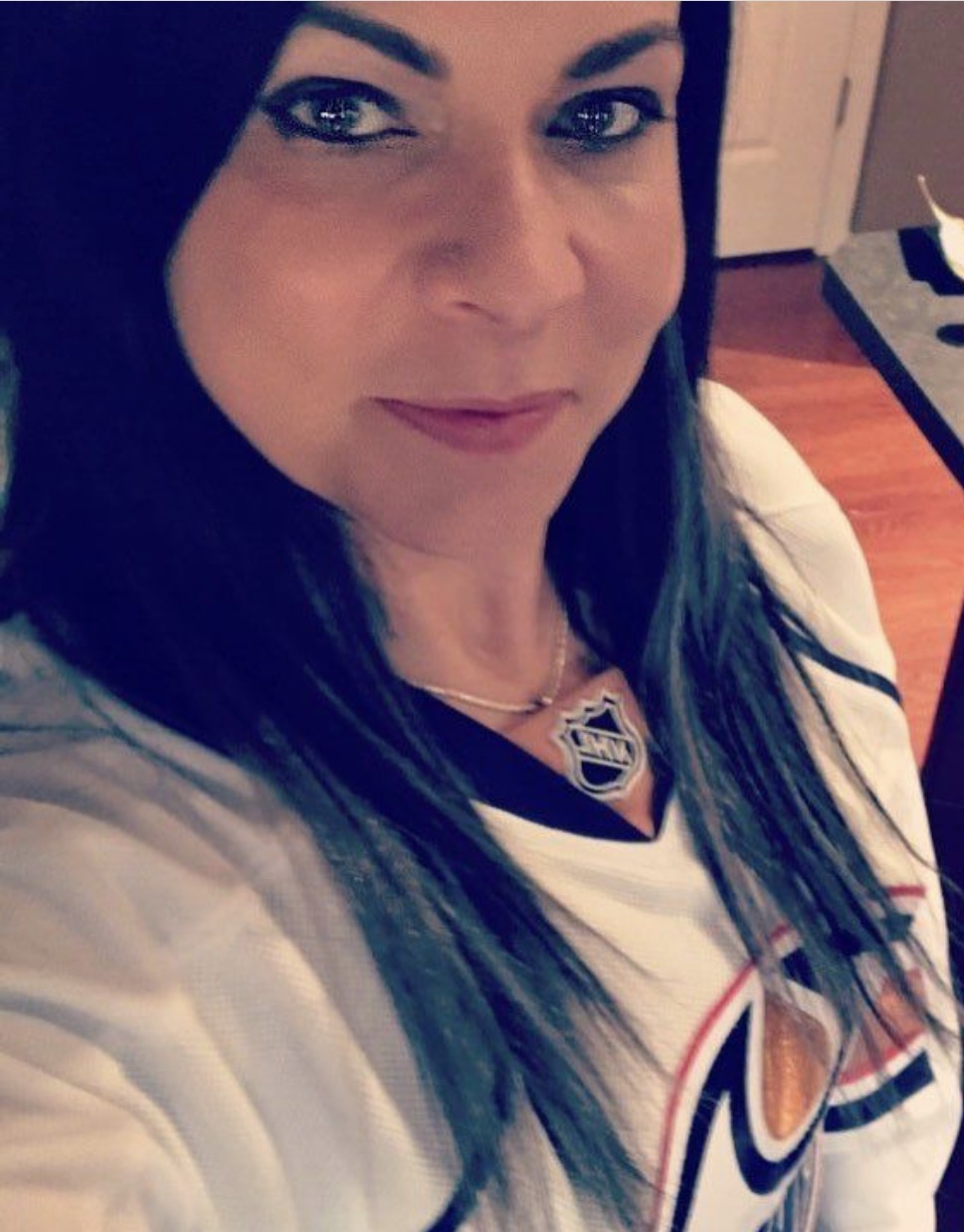 DH: What was the most surprising part of the program?
Daina: The most surprising part was how much I improved in the 12-week camp duration.
DH: It really is crazy to look back how far you go in such little time! What is your favourite hockey team and who is your hockey hero?
Daina: My favourite hockey team is whichever one my daughter is playing on, next would be the Oilers! Wayne Gretzky would have to be my hockey hero.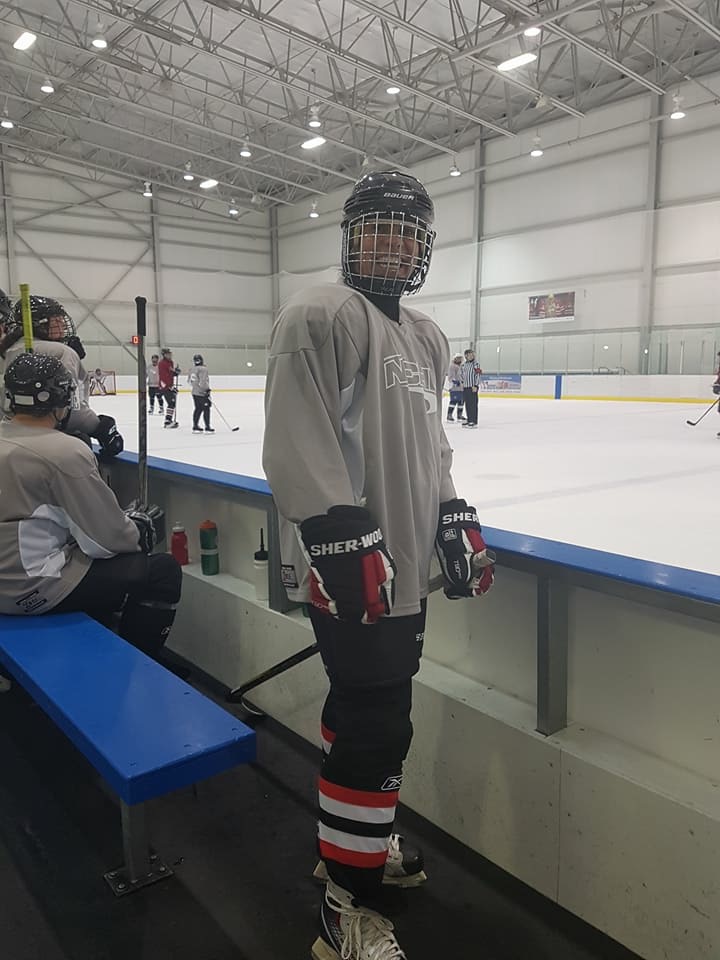 DH: It is tough to grow up in the 80's and not love the Oilers. If you could have any hockey wish come true what would it be?
Daina: My hockey wish would be to one day play confidently with my family & peers that started 30 years before me!
DH: If you could play hockey anywhere in the world where would it be?
Daina: Hockey is Canada's sport, so I'm already playing in the best possible place in the world. However, I would spend my offseason somewhere much warmer!
DH: Well there's always lots of Draft Tournaments in hot places! Why not kill two birds with one stone??
If you could say anything to someone on the fence about taking the Discover Hockey program, what would it be?
Daina: Just do it! Live with no regrets and I promise you there is a place for you within this program.
DH: Thank you for sitting down and telling us your story Daina, we really appreciate it! Good luck in the rest of your season!
If you are reading this and thinking to yourself that it is time for me too to try hockey, registration just opened this week in Calgary, Edmonton, and Richmond for the Winter programs. If you sign up right now, you can save $50 off with the discount code BUDDYBONUS (all caps), but the code will expire this Friday, October 20th, 2017  at 12:00 midnight MST.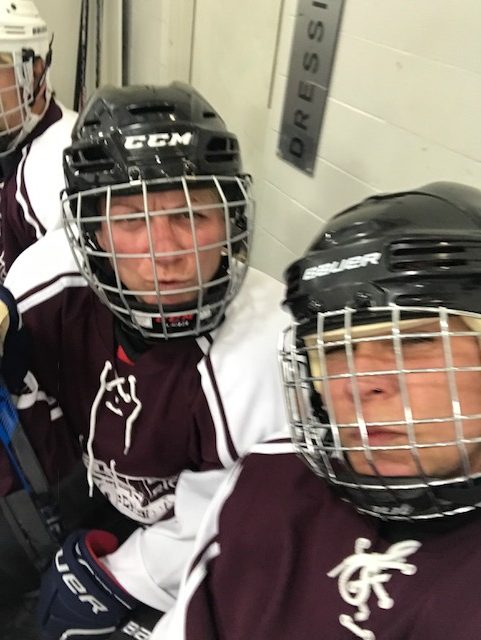 ABOUT:
Discover Hockey is a beginner program for adult men and women who want to learn to skate and play hockey in a safe and fun environment. Learn all the basics of skating and game play without the fear of being judged, form life-changing bonds with your new teammates, and join a league as a team to play hockey in a real season!
Discover Hockey is currently offered in Calgary, Edmonton and Richmond, BC. If you and your friends want to take the program please visit the schedule pages. Save $50 per person when signing up with 2 or more friends with the Buddy Bonus!
If you think this program should be offered in your area, please contact us.