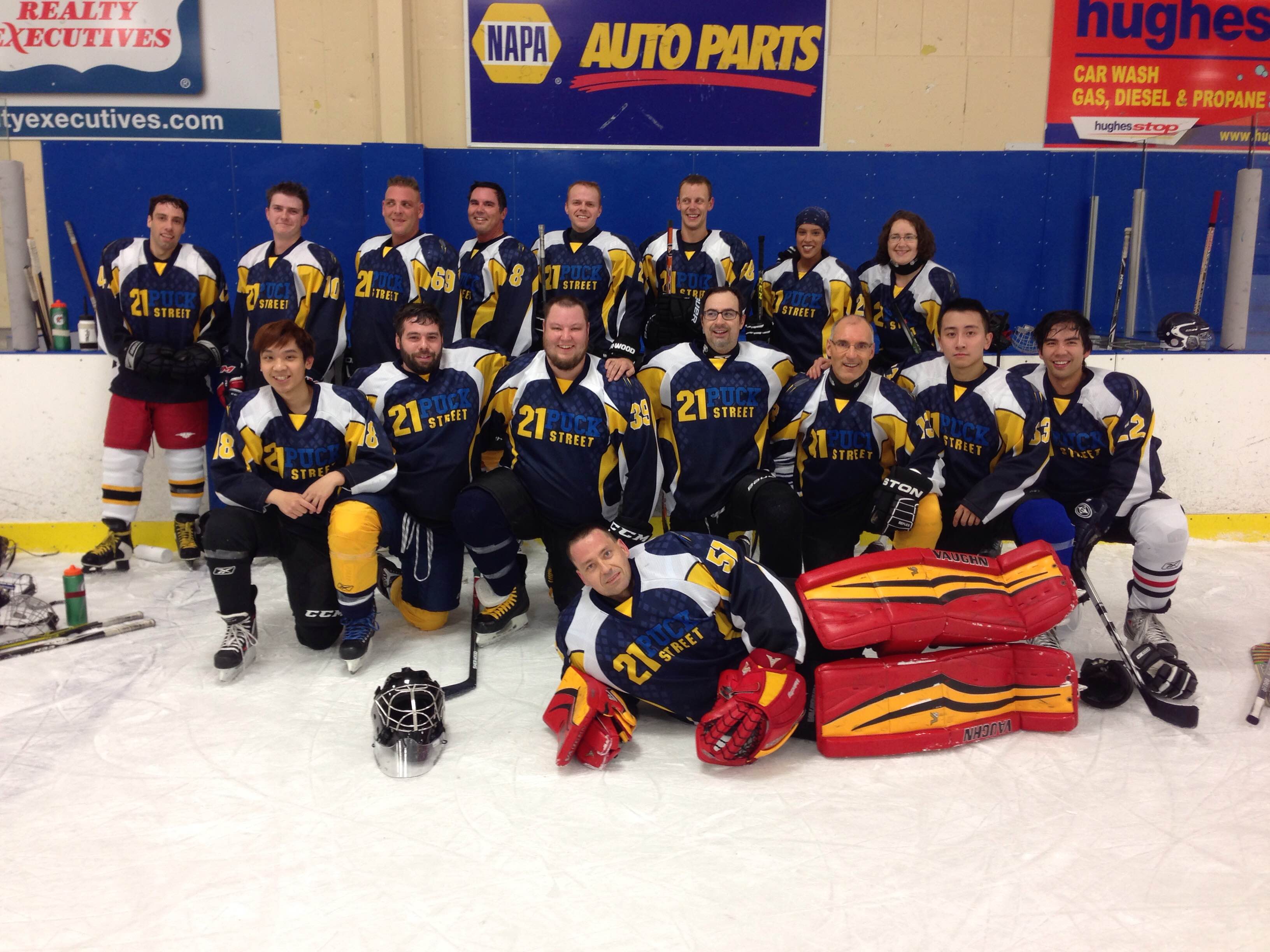 Mike Goulet grew up in Sherwood Park, Alberta, just outside of Edmonton. He played a little hockey but when it came to decide where to focus his efforts and energies, he chose to play soccer over hockey. Years later as an adult, Mike had this weird feeling: he was a Canadian that no longer knew how to skate.
Around the same time he was looking for something to keep him healthy and in shape, the Discover Hockey program was a perfect fit! He was nervous at first, as we all would be starting something new and somewhat unfamiliar with people we do not know. But now after taking the program and playing with his team 21 Puck Street in the NCHL, he has no regrets.
Read more about Mike's journey back to hockey below:
DH: Hi Mike, our readers would love to know a bit about you.

Mike: I grew up in Sherwood Park, Alberta. Sports always had a role in my life growing up. I played hockey and soccer as a child, however I chose to continue playing soccer and stop playing hockey.
DH: How did you discover hockey and what led you to register for the program?
Mike: I found out about the Discover Hockey program when a few of my friends shared it online. Timing was perfect as I was looking for an athletic outlet to help keep in shape and figured this was something worth a shot.
DH: What were your expectations/apprehensions before you started the program and how do you feel about it now that you have been in it?
Mike: In the beginning I was nervous, as I am sure everyone would have been. It felt odd being a Canadian who didn't quite know how to skate and at the same time I felt that I would be the only one out there who needed work on skating skills. That certainly was not the case, I was proven wrong and the coaches helped me hone my skills to what they are now.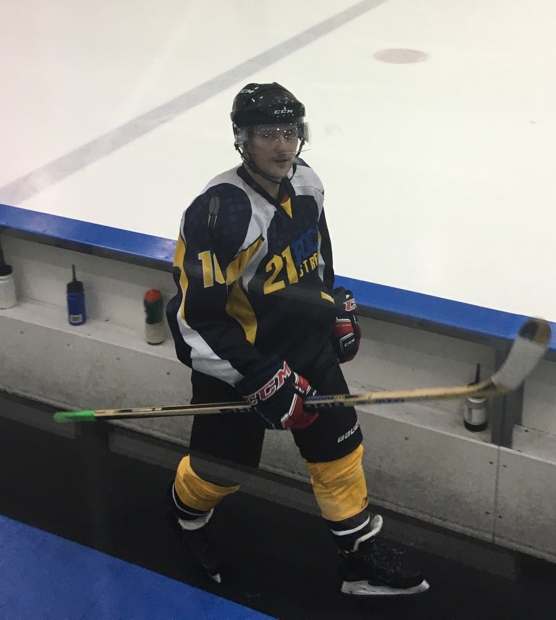 DH: Did you learn anything about yourself after taking the program?
Mike: There is one important thing I learned through the program, it is not to limit myself. I always accepted that my hockey dream was over and I just will not skate anymore, but now I enjoy skating and look forward to learning more and working on the skills. It is all bout your attitude I guess.
DH: What was the most surprising element of the program?
Mike: I think the most surprising element is the coaches. I was expecting someone to read us a step by step program on how to play hockey. What we got were coaches who were passionate about not only the sport, but also the game itself. The coaches took aside players who were struggling and worked 1 on 1 to get the basic skills right, this was well above and beyond what I was expecting.
DH: What is your favourite hockey team and who is your hockey hero?
Mike: Obviously, the Edmonton Oilers! I have been a fan since I knew what hockey was. As for my hockey hero, it is tough to pick just one singular hockey hero. But if I had to pick it would be Wayne Gretzky. Why not look up to the greatest, right?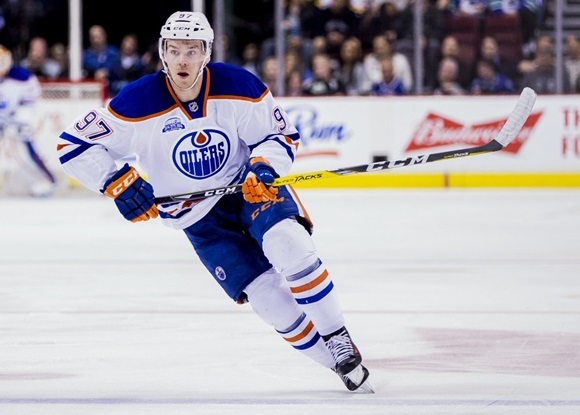 DH: If you could make any hockey wish come through what would it be and why?
Mike: I'd wish for the footwork and speed of Connor McDavid.
DH: I think we all wish we could have that! Alright, Hollywood comes knocking on the door and they want to do a movie about you. Who would play you in your hockey story and what movie is most likely to parallel it?
Mike: I think I'd like to have a story-line like Goon with Seann William Scott. Less fighting, but more along the lines of working on my hockey skills and rallying the team.
DH: You find a genie in your water bottle on the bench and he says, you can play anywhere, absolutely anywhere in the world, where would you go and why?
Mike: I'd stay right here. It would feel weird playing hockey where there isn't snow on the ground 8 months of the year.
DH: That is what makes it so awesome to go play other crazy places!
Someone is reading your story right now, and they are thinking of taking the program, but are not sure if it is for them, do you have any words of encouragement we can pass on, and what would you say to your former self before you took the program now that you know what it is like?
Mike: Honestly, just do it. You've got nothing to lose and everything to gain.
DH: Thank you for sitting down and telling us your story Mike, we really appreciate it! Good luck in the rest of your season!
If you are reading this and thinking to yourself that it is time for me too to try hockey, registration is open now in Calgary, Edmonton, and Richmond for the Winter programs. Spots are limited though and many programs already have, or will sell out! There is also a special, Christmas gift offer you can find out about more here.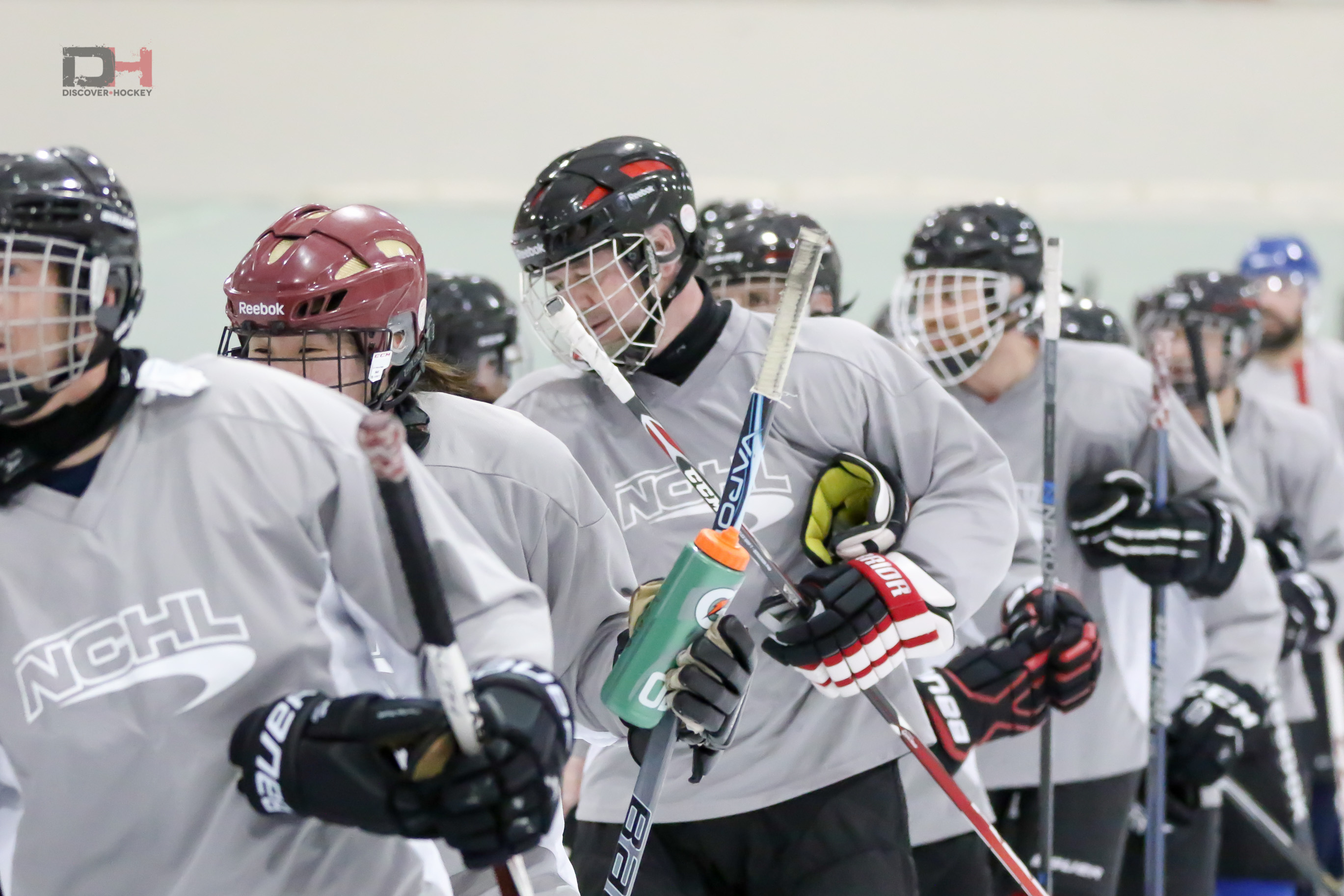 ABOUT:
Discover Hockey is a beginner program for adult men and women who want to learn to skate and play hockey in a safe and fun environment. Learn all the basics of skating and game play without the fear of being judged, form life-changing bonds with your new teammates, and join a league as a team to play hockey in a real season!
Discover Hockey beginner adult hockey classes are currently offered in Calgary, Edmonton and Richmond, BC. If you and your friends want to take the program please visit the schedule pages. Save $50 per person when signing up with 2 or more friends with the Buddy Bonus!
If you think this program should be offered in your area, please contact us.