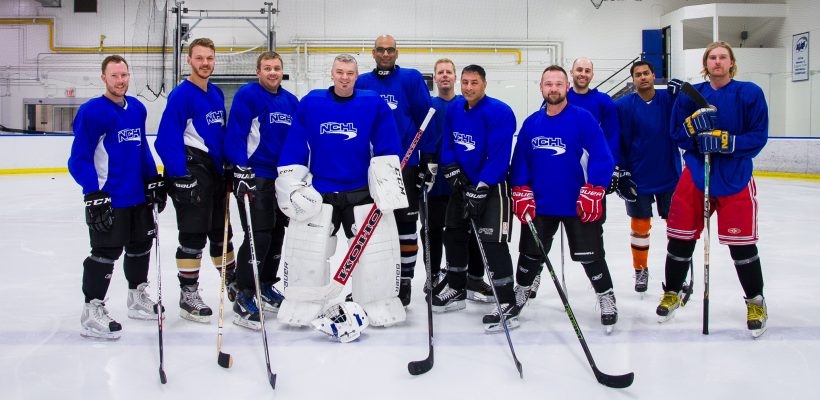 Shawn Labelle grew up in Orillia, Ontario where he played all kinds of team sports, unfortunately ice hockey was not in the cards back then, his family could not afford it and being small did not play well with hockey. Years later, Shawn's career took him and his family to Calgary where time was seemingly in short supply, and most of it was allocated to career advancement and making sure he had the perfect family.
Fortunately it was not too late when Shawn began to recognize that his mental health was suffering, and that he was falling into a severe depression and after talking to several doctors about his situation he decided to act on their advice, getting involved in a team sport again. He had always wanted to play hockey but never thought he could revisit his childhood dream of playing. Also, who would take on an adult who does not know how to skate or play the game? This is when he took it upon himself to find out what could be done, to his surprise, searching on Google he found Discover Hockey, and adult ice hockey program for beginners that want to learn how to skate and play hockey.
Shawn has now completed the program as a goalie and his new team The Crown Royals has just played their first real games in the beginner division of the NCHL! Find out more about Shawn's story and how hockey has helped him battle depression for the better, all while learning new skills and meeting and making new friends along the way.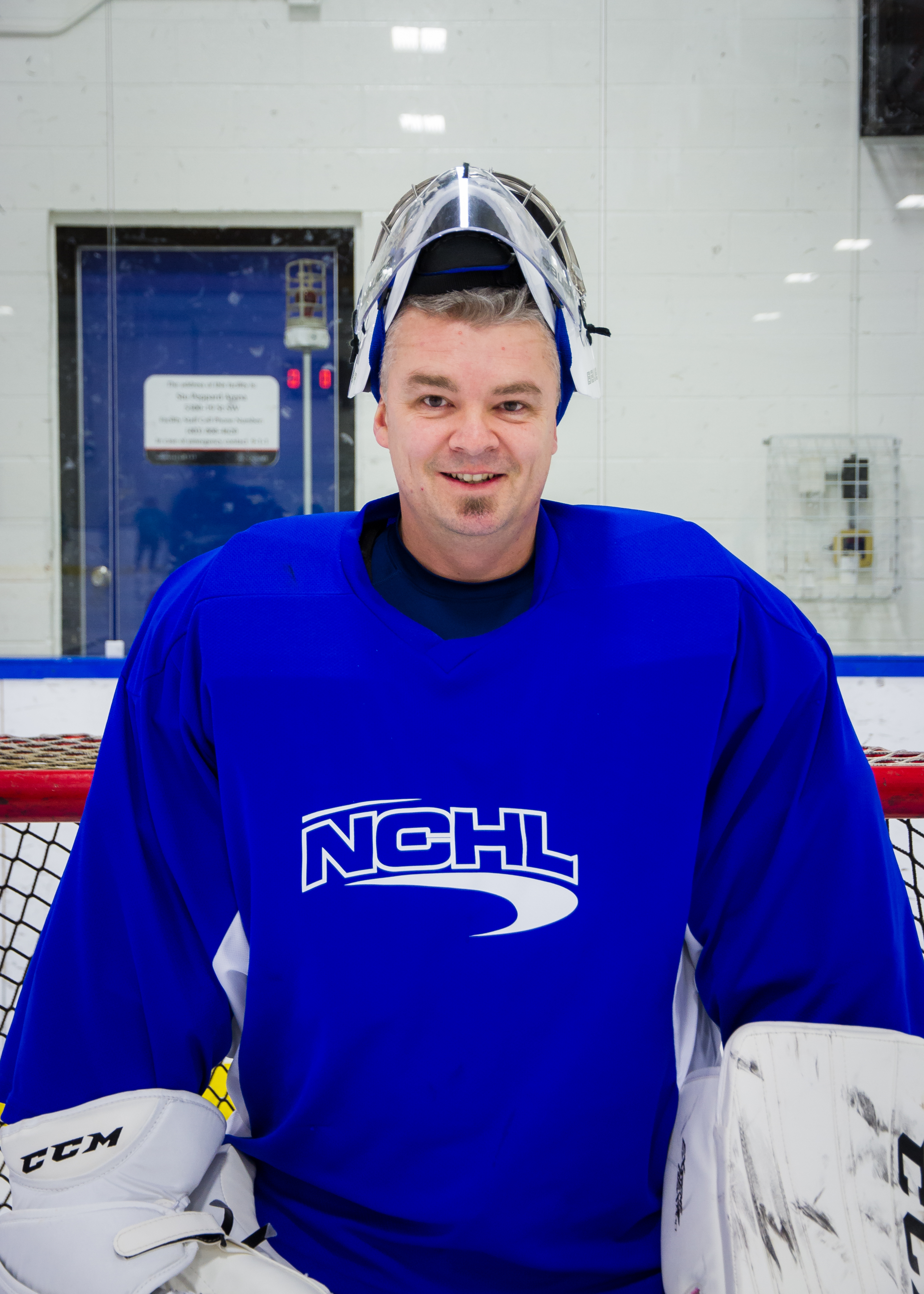 DH: Hi Shawn, welcome to DH Player Profiles, you have an amazing story to share, so lets start with a bit about your childhood and where you grew up.
Shawn: I grew up in a small town, Orillia in Ontario. I played a lot of baseball in the summers, wrestling and did competitive weight lifting but hockey wasn't something my family could afford and of course being 85lbs at the age of 16 wasn't the ideal size for a hockey player back then if you know what I mean.
DH: Please share your story with our readers, how did you discover hockey and what led you to register in the program?
Shawn: Like most adults at my age we get caught up in our careers and put the remainder of our focus on making sure we have the perfect family. But for many of us we don't realize until it's too late that we are putting pressure on our mental health and mental stability, and in some cases people fall into a severe depression. Well, I am one of those people, and after hearing many times from different doctors that I needed to get involved in an activity or team sport, I finally realized that I should speak to my family and get their input. I sat down with my wife and kids and asked if there was a specific sport they wanted me to play, of course they said hockey! When I asked what position I should go for, playing goalie was the unanimous answer. Anyone who knows me from my childhood and growing up, knows that I've never backed down from a challenge, but this one I thought might be a tough one. Who wants a 39 year old beginner goalie on their team??! Right?
So I decided to find out if this was even a possibility. When I searched for beginner hockey/goalies in Calgary my best friend Google told me about the Discover Hockey program. After reading about the program, it all almost seemed too good to be true. I thought to myself, there's actually a place that's willing to spend their time teaching adults how to play the world's greatest game! So I immediately got on the phone with them and they answered all my questions and reassured me that I can do this and that there will be many others just like me taking the program for the very first time.
DH: This is an amazing story Shawn! What were your expectations before you started the program and how do you feel about it now that you have completed it?
Shawn: I had mixed feelings and expectations initially. On one hand I was expecting a bunch of grown adults sitting in a dressing room having the instructors tie our skates and show us how to put our equipment on. On the other hand I imagined I was going to skate onto the ice, fall flat on my face and have everyone laugh at me. The good thing is, that neither of these things happened.
The first night of the program I was the first one to arrive, so I went into my dressing room and started putting my gear on. Soon, one at a time my future teammates started to arrive, all with the same lost look of bewilderment on their faces, not knowing what to expect or what was going to happen. As soon as we got onto the ice, it was clear that we were all there for the same reasons, wanting to learn how to play hockey in a fun and stress free environment. Firstly, most of us could barely skate, second, none of us had ever played ice hockey before and thirdly, we were all there because we wanted to learn to play the game.
I don't think you could go anywhere in the world and watch grown adults falling on the ice, tripping over their own feet and at the same time having the time of their lives. Since I've been in the program I feel amazing not only physically but also mentally. My family comes out to watch me play, and I've made great friends outside of work, I'm part of a team now.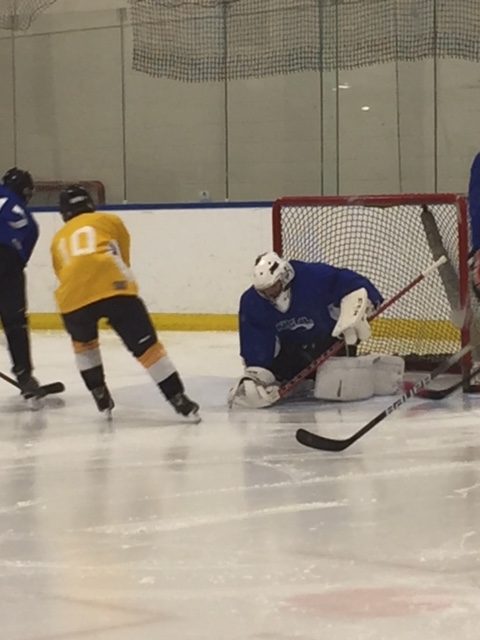 DH: What did you learn about yourself after taking the program?
Shawn: It's never too late to do something you've always dreamed of doing. The only person holding you back is, you!
DH: What was the most surprising element of the program?
Shawn: The patience of the instructors was amazing. After the second or third session there were still a few people having issues skating, so they received one on one help. It's amazing that after only 8 weeks they turned a bunch of people that could barely skate into confident hockey players.
DH: What is your favourite hockey team and who is your hockey hero?
Shawn: Don't hate me for this but coming from Ontario I grew up a Leafs fan and my hockey hero was Curtis Joseph. It was what he did off the ice that inspired me the most.
DH: If you could make any hockey wish come true what would it be and why?
Shawn: My wish would be to get 100 more people like myself to get the courage and join the Discover Hockey program. For me and many others it's much more than just learning to play hockey, it's living out our childhood dreams and filling the void that our careers steer us away from.
DH: Ok, lets get to the fun part of this interview. Hollywood comes knocking on the door and they want to do a movie about you, who would play you in your hockey story and what movie is most likely to parallel it?
Shawn: Mike Myers would likely be the best to play the role as me, seeing he can impersonate almost anyone and he's funny. I always try to find a way to bring humor into the locker room. My movie would likely parallel a lamer version of the Mighty Ducks.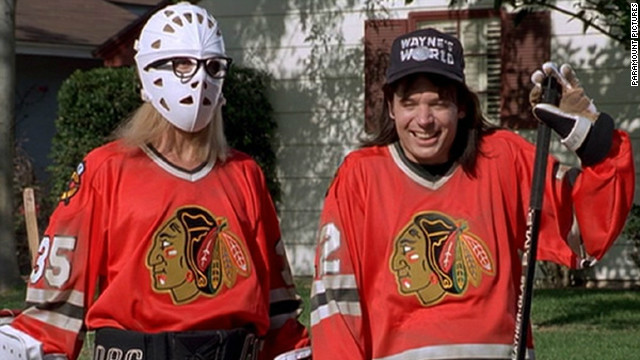 DH: Mike is a big hockey fan, this may happen! Alright, you find a genie in your water bottle on the bench and he says, you have one hockey wish – anything in the world, what would it be?
Team Canada of course. It's the night before the Gold medal game for the Olympics and our goalies have been kidnapped by the Americans. The Prime minister shows up at my door and says 'pack your gear, your country needs you.'
DH: That sounds like a dream you may have actually had? It could definitely be turned into a movie!
Someone is reading your story right now, and they are thinking of taking the program, but are not sure if it is for them. Do you have any words of encouragement we can pass on, and what would you say to your former self before you took the program now that you know what it is like?
Shawn: You have nothing to lose and tons to gain. If you have dreamed about being a hockey player it's never too late! There's no better time than right now. Don't be that person going to sleep at night trying to decide if this is for you. If you are still not convinced ask the program for my contact info. I would gladly talk to anyone who is having problems taking that final step.
DH: It is always surprising to us to hear the stories of people taking the program. Shaw it has been a pleasure, thank you for sitting down and telling us your story, it was great having you and we are glad that in small part we were able to help you with improving your mental health and realizing your dream! Good luck in your first season!
If you are reading this and thinking to yourself that it is time for me too to try hockey, registration is open now in Calgary, Edmonton, and Richmond for the Winter programs. Spots are limited though and many programs already have, or will sell out! There is also a special, Christmas gift offer you can find out about more here.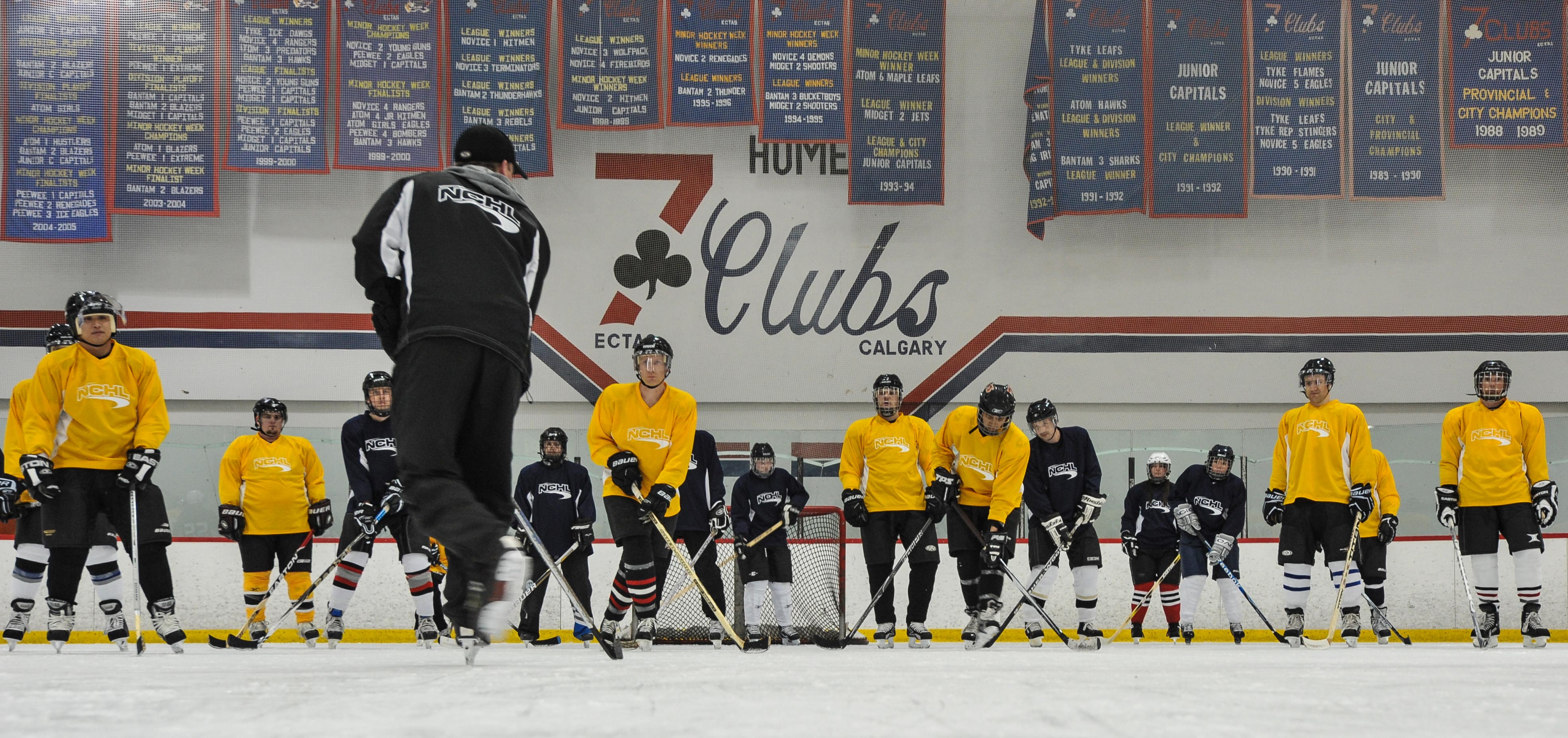 ABOUT:
Discover Hockey is a beginner program for adult men and women who want to learn to skate and play hockey in a safe and fun environment. Learn all the basics of skating and game play without the fear of being judged, form life-changing bonds with your new teammates, and join a league as a team to play hockey in a real season!
Discover Hockey beginner adult hockey classes are currently offered in Calgary, Edmonton and Richmond, BC. If you and your friends want to take the program please visit the schedule pages. Save $50 per person when signing up with 2 or more friends with the Buddy Bonus!
If you think this program should be offered in your area, please contact us.