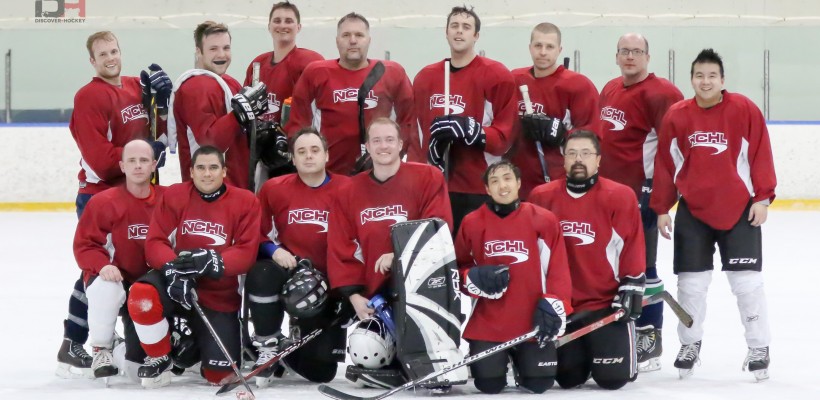 Lori grew up in rural Alberta working the farm as most kids do. She loved watching the Oilers in the 80's and decided to play hockey in high school. She loved it, but as life often gets in the way, she found it difficult to find time to play in her 20's and onwards. When her friend Ron recommended the program she was hesitant because she was fearful of joining a team without the necessary skills and letting them down.
Ron eventually convinced her though, and she knew that learning with a friend like him would make the experience that much better. At the age of 49, she entered the Fall program in Edmonton that started last month. We caught up with Lori before her first session. Read on to see what she had to say about her expectations and fears/goals going into the program.
DH: Welcome, Lori! It is great to sit down with you and talk about hockey, every day is a great day for hockey. The readers would love to hear this story, and so lets start with a bit about yourself to get things going.

Lori: I grew up on a farm near Sangudo, AB. We moved into Sangudo when I was 13, and I was able to start sports, as we couldn't afford the time or the cost while on the farm. Baseball was my first love, and I played up until my early 20's. Being from such a small town, you didn't have to "try out" for school sports, we were lucky to be able to have enough players to even have a team! I played every sport I could along with baseball, volleyball, basketball, curling and badminton.
DH: We are a bit biased in a sense that we live and think hockey every day, but how does one fall in love with the game later in life?

Lori: I have always loved hockey, especially the wonderful days of the 80's when the Oilers were on their Stanley Cup spree. I started playing in a women's hockey rec league in high school, as a goalie, and really enjoyed it, especially the team camaraderie. I continued when I moved to Edmonton and went to NAIT, playing in their rec league as a goalie. I stopped playing all recreational sports after that, just because work and life seemed to consume most of my time.
DH: It is always interesting to find out who people cheer for. What is your favourite team and who is your favourite player?
Lori: Favourite team is easy: The Edmonton Oilers, of course! My favourite players were Paul Coffey and Dave Semenko. Paul was magic on the ice, and Dave was our guy…you didn't touch our players when Dave was on the ice!
DH: We find that a lot of people are hesitant to learn to play a new sport later in life for various reasons, sometimes they would look at this program for years before taking the first step and register to learn to play hockey. Our readers would love to know why you haven't played hockey until now. What were some of the barriers that were stopping you?
Lori: In my early 20's, my excuses were that I didn't have time, but I also didn't have the money. Later on, when I became out of shape, I was fearful of joining a team and letting them down. I was really out of shape, I didn't have the conditioning, and certainly not the skills. I was scared of being laughed out of the arena!
DH: The great part about the Discover Hockey program is that everyone is learning, just like you! How did you find out about the program?
Lori: Ron Faryna, who has taken the program, urged me to join last year, and then again this year, and I took a leap of faith. I knew my good friend would be there to support me, and laugh with me. He is a wonderful ambassador for the program. I saw a couple of Ron's games last year, and I was excited. It seemed possible to me that I could actually do this too!
DH: Yes, we featured Ron's story just last week! What are you most excited about heading into the program?
Lori: Feeling the satisfaction again of pushing through hard work and seeing the result, by being able to stay and my feet and maybe handle a puck. It's a wonderful thing to be able to learn new skills at the age of 49, and to know, I CAN do this! Also, to do something just for me, and for no other reason than to have fun.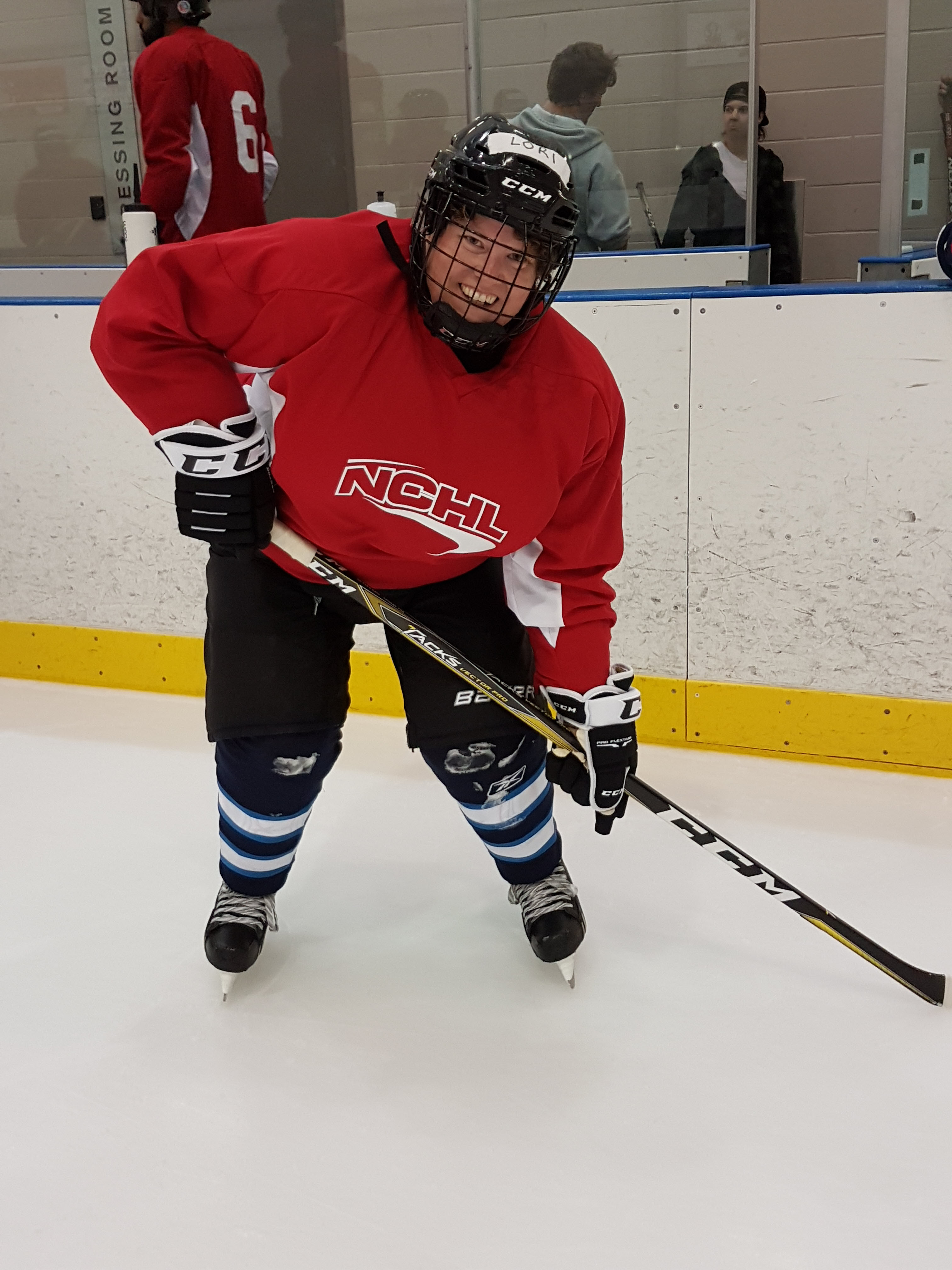 DH: That is a great attitude! If you could have one hockey wish, anything in the world, what would it be?
Lori: I just want to be a solid player with good skills, an asset to my team, and to celebrate a win!
Thank you Lori, we hope the program is going well for you and we are excited to catch up with you once you graduate, to hear how it went!
If you are reading this and thinking to yourself that it is time for me too to try hockey, registration just opened this month in Calgary, Edmonton, and Richmond for the Winter programs. Spots are filling up quickly, so sign up today!
ABOUT:
Discover Hockey is a beginner program for adult men and women who want to learn to skate and play hockey in a safe and fun environment. Learn all the basics of skating and game play without the fear of being judged, form life-changing bonds with your new teammates, and join a league as a team to play hockey in a real season!
Discover Hockey is currently offered in Calgary, Edmonton and Richmond, BC. If you and your friends want to take the program please visit the schedule pages. Save $50 per person when signing up with 2 or more friends with the Buddy Bonus!
If you think this program should be offered in your area, please contact us.