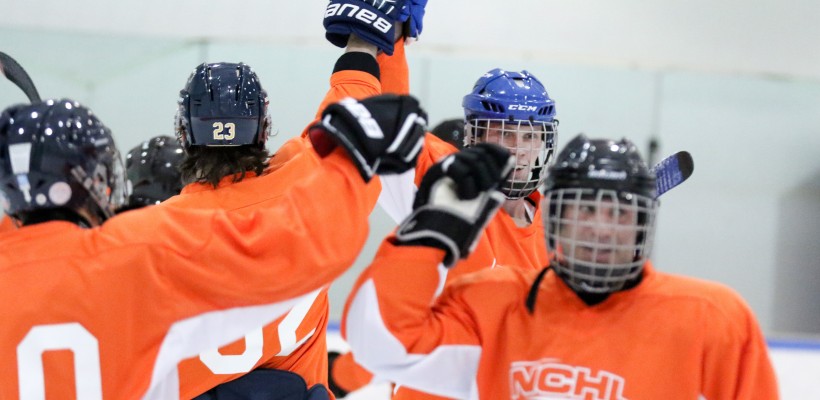 For Boyd growing up in Alberta, hockey was always a part of life, he didn't even have to think about it. As an adult who had never played on a real team before though, he felt like something was missing, and signed up for the Discover Hockey program this year.
The skills he has learned and the team that he became a part of are just a couple of the highlights from his experience. It is much easier to learn a new skill with a group of like-minded individuals that all want the same thing, and all push each other to be better.
DH: How did you fall in love with the game of hockey?
Boyd: Though I'm very excited to learn to be a player and the skills behind the game, I'm not sure that I could say that love is how I would describe what hockey means to me. As I was born in Alberta it's just something always been around. It's a part of life.
DH: What were your thoughts when you first signed up for the Discover Hockey program? What about now that you have finished the program?
Boyd: I have attempted to play over the years and did take some skills training in Edmonton a few years ago, but I was attracted to the idea of being introduced to formal game play with people who were in the same boat as me. Now that I've finished I have a greater understanding of what goes on as a player and why. It's very different from only being a fan in the stands.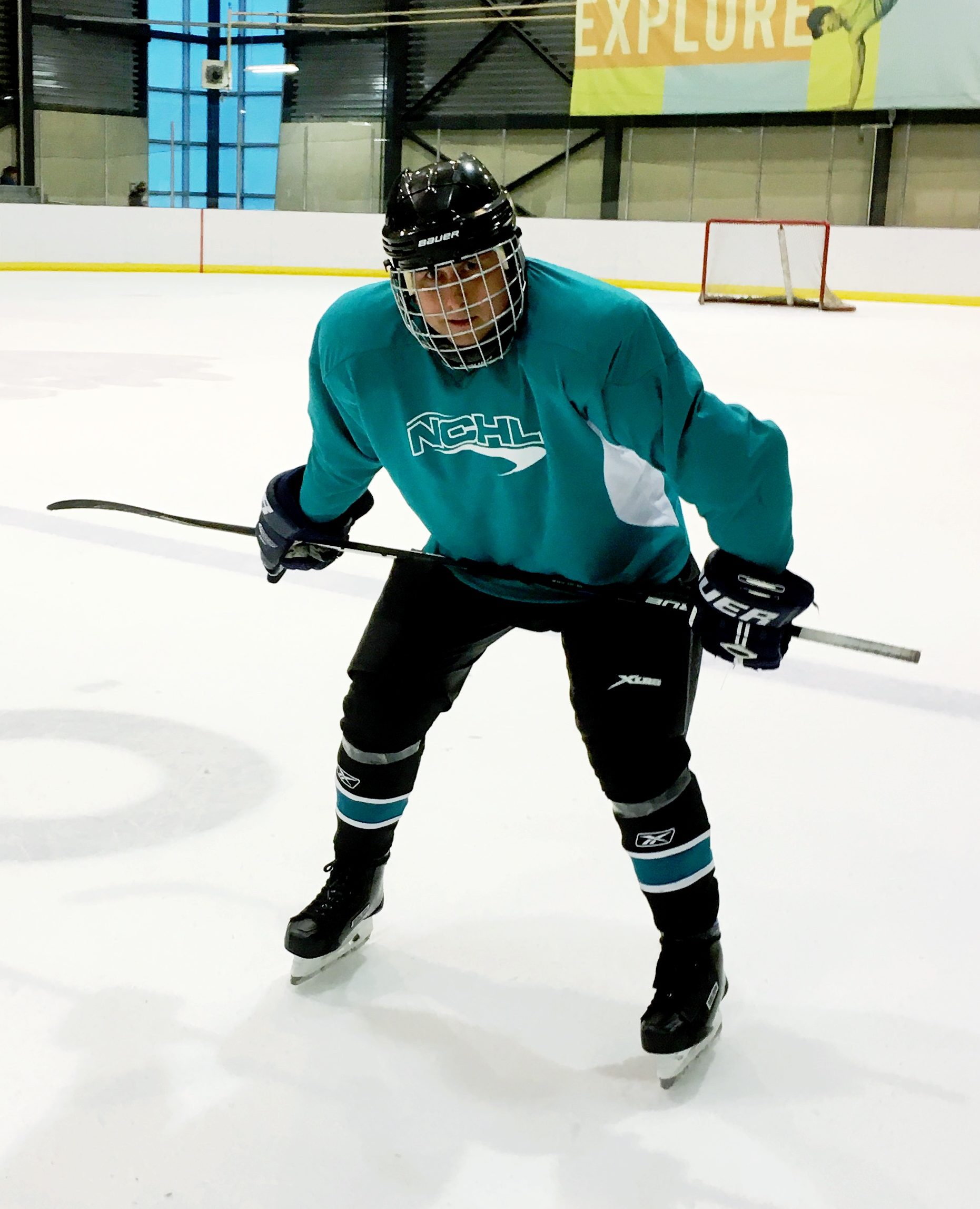 DH: What was the most surprising part of the program?
Boyd: Just how quickly things on the ice made sense and before we knew it we were a team. I see that our team has a real bond. Something that we could carry for the rest of our lives!
DH: What is your favourite hockey team and who is your hockey hero?
Boyd: When I was around six or seven (yikes, 40 years ago) I had a Bobby Orr lunch box. I thought the big "B" stood for Bobby. I'd have to say he was my first hockey hero. I've admired many since.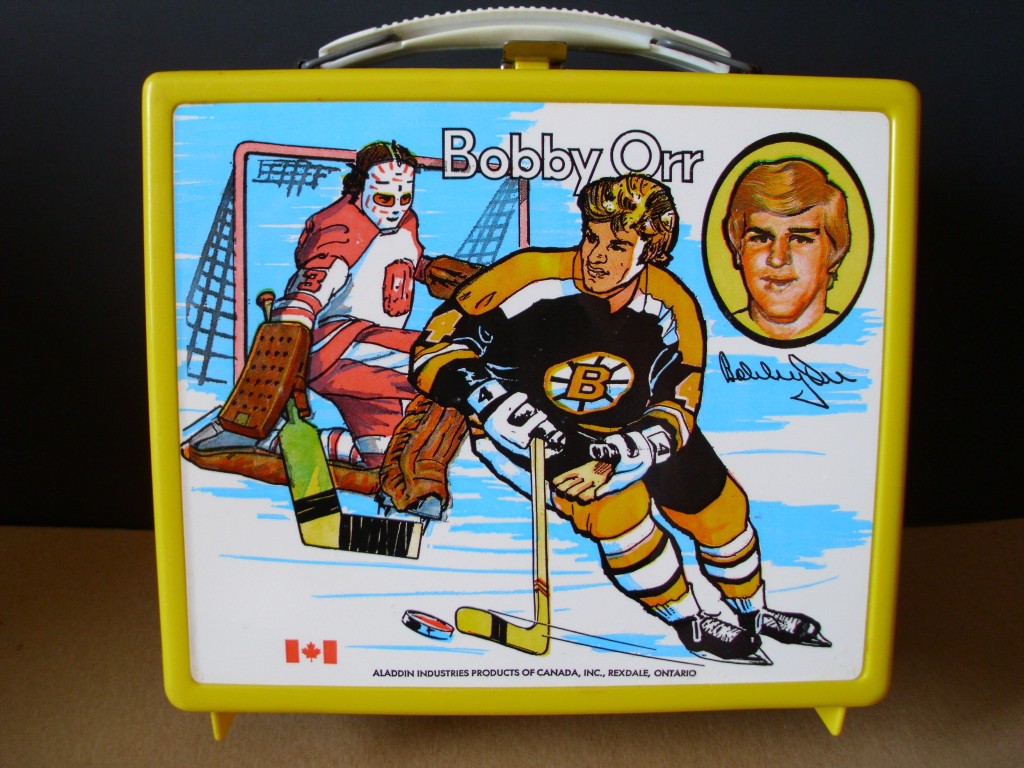 DH: That's pretty hilarious you thought the "B" stood for Bobby! If you could have any hockey wish come true what would it be?
Boyd: Any goal I score is a dream come true.
DH: Nothing beats that feeling! If you could play hockey anywhere in the world where would it be?
Boyd: Alberta of course. I'm from Edmonton, so go Oilers!
DH: I'm sure playing on Rogers Place ice with McDavid would be a good dream then.
If you could say anything to someone on the fence about taking the Discover Hockey program, what would it be?
Boyd: Just sign up, you won't regret it. If you grew up skating, the skills will come quick. If you didn't, don't worry! Just get out of your comfort zone and pretty soon you'll be skating circles around people! Twenty years from now you'll look back and wonder why you didn't make the NHL
DH: If you play until Jagr's age then you might have a chance at making it 20 years from now!
Thank you for sitting down and talking with us, we really appreciate it! Good luck in playoffs next month!
If you are reading this and thinking to yourself that it is time for you to try hockey too, there are openings in Calgary, Edmonton, and Richmond for the Fall programs. Spots are limited so sign up now to get a spot!
ABOUT:
Discover Hockey is a program for men and women who want to learn to play hockey in a safe and fun environment. Learn all the basics without the fear of being judged, form a life-changing bond with your new teammates, and at the end join a league as a team and play a real season!
It is currently offered in Calgary, Edmonton and Richmond, BC. If you and your friends want to take the program please check out the schedule pages. Save money by signing up with friends with the Buddy Bonus!