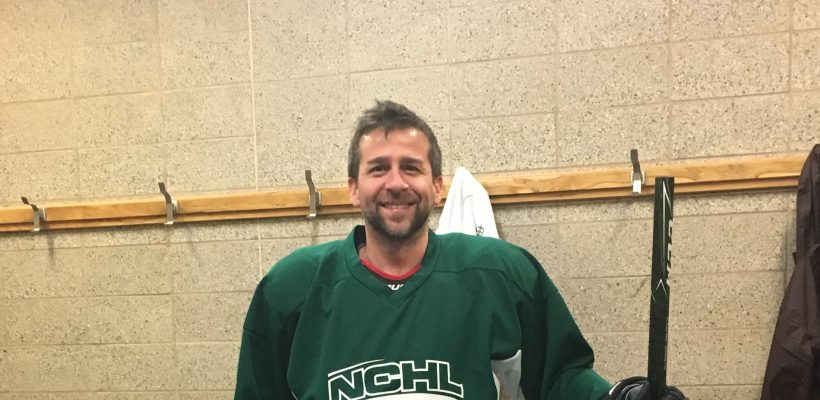 After skating on a frozen lake in Calgary last winter with his nephews, Jim discovered an acute desire to learn how to play hockey and was stunned to find an adult beginner hockey program right in his hometown! He signed up for Discover Hockey, and found out that everyone taking it were people just like him! No one even knew how to put on the equipment, and only 2 months later they were all skating around and even scoring goals in a real hockey game!
How did Jim do the "impossible" in such a short period of time? Read on!
DH: Jim, tell us, what was the spark that started your hockey journey?
JB: I borrowed a pair of skates and played hockey on a frozen lake in Calgary with my two young nephews who play hockey. I could barely skate but it was one of the coolest things I had ever done – and it just felt so Canadian. As soon as I got home to Vancouver I googled "adult beginner hockey" and I almost fell off my chair when Discover Hockey popped up in the search results! I just assumed it was too late for me.
DH: What were your thoughts when you first signed up for the Discover Hockey program, and now that you have finished the program?
JB: At the start it was total excitement. Going out to buy the equipment, learning to put it on at the first ice session, and amazement that almost everyone else in the locker room was just like me: all beginners and all dying to learn hockey. I was very worried though that I would be the only one who couldn't skate at all, which turned out not to be the case. Having now finished the program, I literally still can't believe that I am now actually a "real hockey player". If you told me in 10 weeks this is how far I would have come, I would have said it was impossible!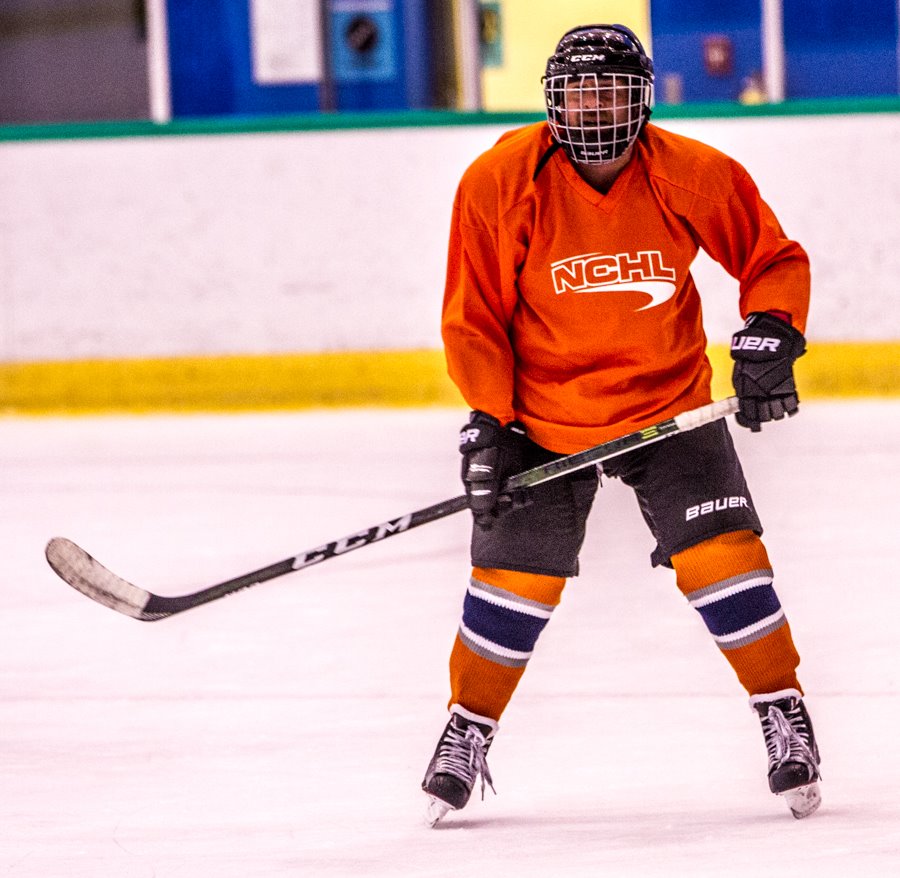 DH: What was the most surprising part of the program?
JB: There were many surprises:
How well it was organized and staffed (often 3 instructors at a time, 2 referees for the games, etc.)
How everyone taking the program was just like me and how fun it was going through it together with them (everyone looking at each other in the locker room at the first session, and helping each other figure out how to put on the equipment. It was immediately very bonding!)
How quickly I was able to skate at a reasonable level… About 3-4 weeks into the program.
How incredible it felt when I got my first assist and then my first goal!
DH: What is your favorite hockey team and who is your hockey hero?
JB: My favorite team is the Vancouver Canucks. My hockey hero (at the moment) is Leon Draisaitl of the Edmonton Oilers.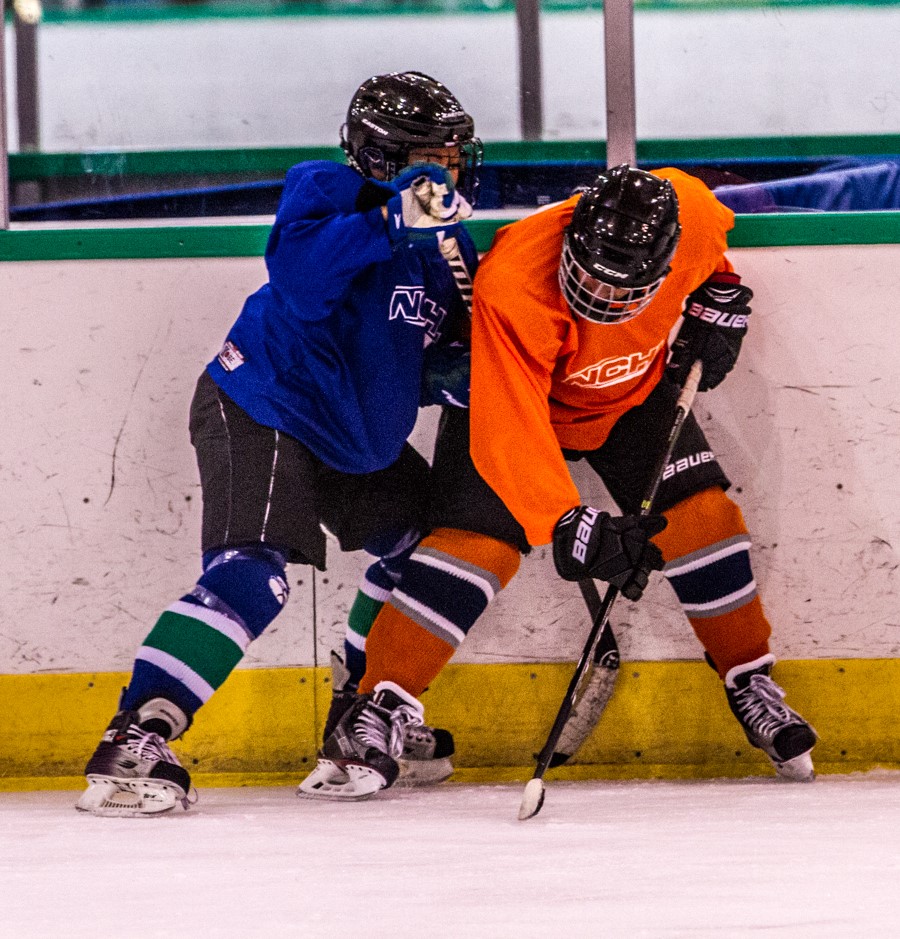 DH: If you could pick one movie to tell your hockey story what would it be?
JB: I suppose 'Forest Gump'. For this one time in my life, I didn't overthink it. I just signed up, did it, and the result was incredible.
DH: Hockey is like a box of chocolates, you never know what you're gonna get! If you could play hockey anywhere in the world where would it be?
JB: Anywhere in Canada. It just feels like the right place to be when playing hockey!
DH: You find a frozen lamp in your hockey bag, and out comes a genie, he says you have one hockey wish, and you say?
JB: To play a real game on a frozen lake!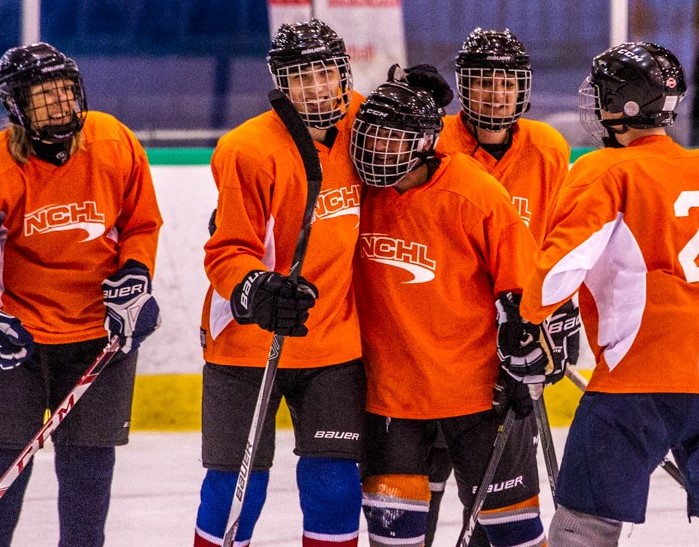 DH: Well then Canada is definitely the place for you! What would you say to someone who is thinking about taking the Discover Hockey program but is not sure?
JB: Just do it. It's not too late! And you will be a hockey player at the end of it even if you can't skate at all right now!
Thank you for sitting down and shooting the breeze with us Jim, we really appreciate it! Good luck in the winter season and your young hockey career!
If you are reading this and thinking to yourself that it is time for me too to try hockey, registration is open in Calgary, Edmonton, and Richmond for the Fall programs. Spots are limited so sign up now to live your Canadian dream, some programs are already over 50% sold!
ABOUT:
Discover Hockey is a beginner program for adult men and women who want to learn to skate and play hockey in a safe and fun environment. Learn all the basics of skating and game play without the fear of being judged, form life-changing bonds with your new teammates, and join a league as a team to play hockey in a real season!
Discover Hockey is currently offered in Calgary, Edmonton and Richmond, BC. If you and your friends want to take the program please visit the schedule pages. Save $50 per person when signing up with 2 or more friends with the Buddy Bonus!
If you think this program should be offered in your area, please contact us.