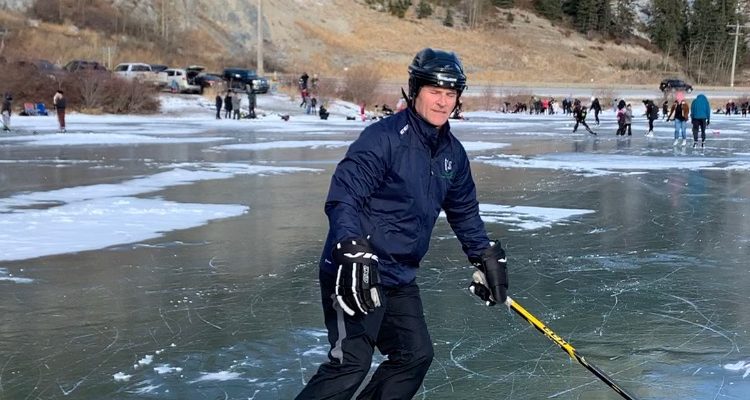 Reon grew up in New Zealand, where obviously opportunities to learn and play ice hockey are tough to come by. But once he made it over to Canada and started learning how to skate and watching Hockey Night In Canada, he got the itch. And then when he had two boys of his own that were playing and loving hockey, it was time for him to take the plunge too.
We sat down with Reon to hear more about his hockey journey. Read on to find out more!
DH: Hi Reon, thank you for sitting down with us today. Can you tell me a little bit about yourself? Where did you grow up?
Reon: I was born and raised in New Zealand. I have been in Canada for 27 years now though. I have a lovely wife and two sons, that both play hockey. One is in Novice and one is in Atom.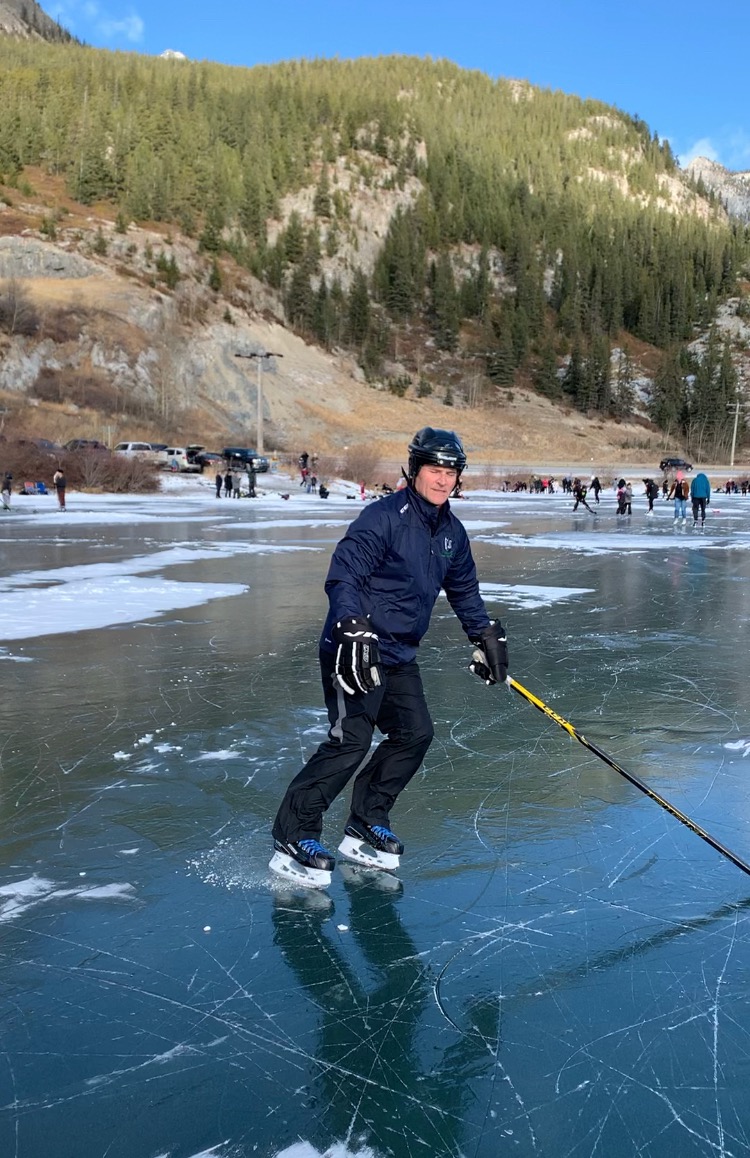 DH: That's awesome that your kids have found Canada's game growing up here. How did you fall in love with hockey?
Reon: I lived in Canmore for 15 years before I moved to Calgary. I would go to a local at a pub there to watch Hockey Night in Canada amongst friends.
DH: Who is your favourite team and player?
Reon: Definitely an Oilers fan! And McDavid is my favourite player.
DH: He's a pretty easy guy to like! What made you hesitant to try playing hockey before?
Reon: I was hesitant to play hockey because I did not think I would be a good enough skater.
DH: What were your thoughts going into the program. Were you nervous?
Reon: I went into it just wanting to be able to skate with my boys, and I stuck with that ambition. I was definitely nervous!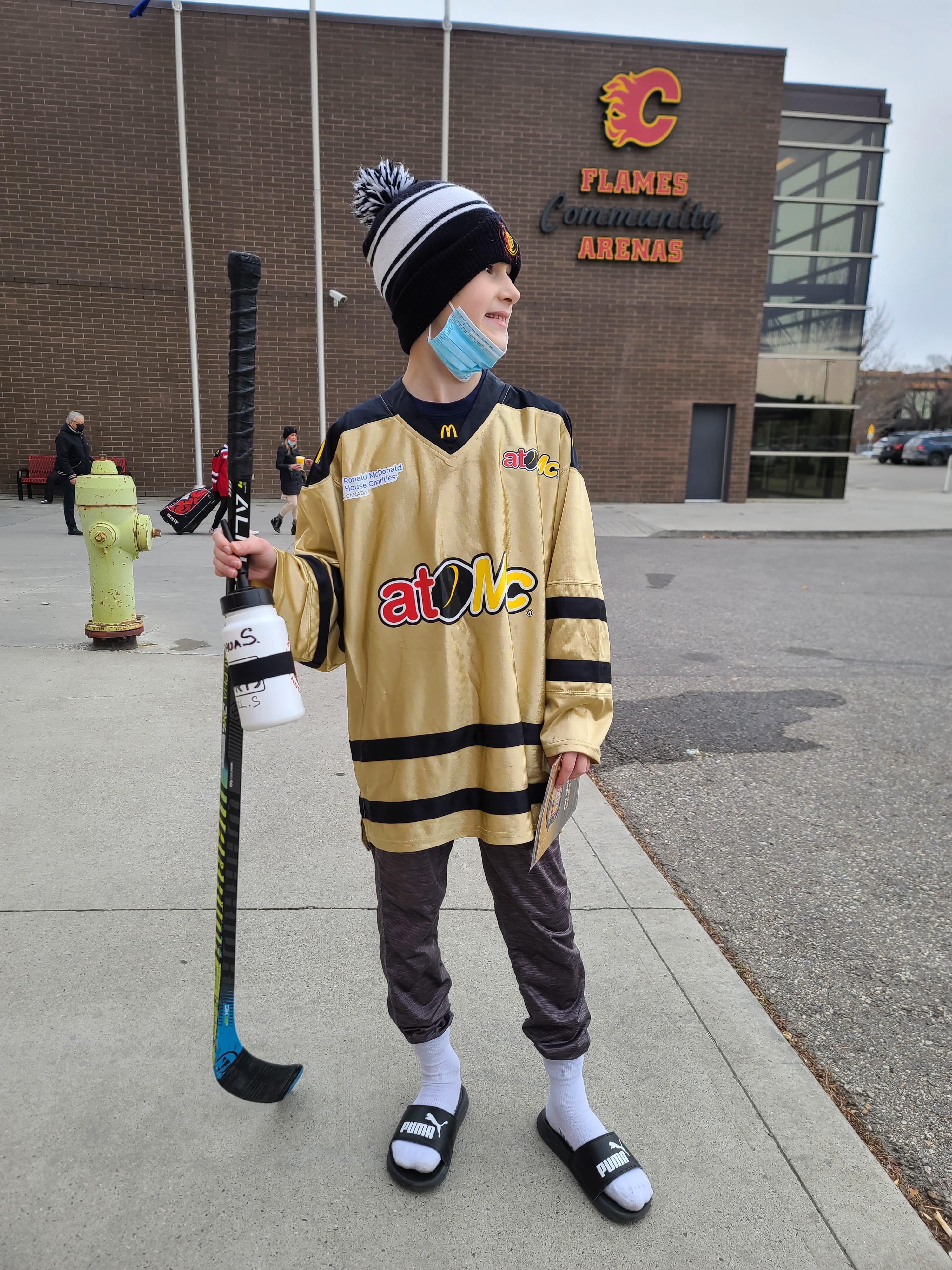 A photo of one of Reon's sons after winning the "Golden Jersey" for outstanding development
DH: What do you hope to accomplish in the program?
Reon: I hope to skate at an Atom skill level at the minimum.
DH: What has surprised you most so far in the program?
I am definitely surprised how quickly we advance and improve. All the instructors are very good!
DH: Do you have any advice to someone that is thinking about signing up for Discover Hockey, but hesitant?
Reon: Do not hesitate. If this interests you, sign up without delay, you will not be disappointed. There are various skating skill levels who sign up, from 'never been in skates', to more skilled. But either way, we are all after the same thing. We are all equals on the ice!
DH: That is great advice, thank you for your time Reon. Hopefully someone reading realizes they too would love to learn to play the great game of hockey!
If you are reading this and thinking to yourself that it is time for me too to try hockey, registration is open now in Calgary, Edmonton, and Richmond for the Fall programs. Spots are limited though and many programs already have, or will sell out!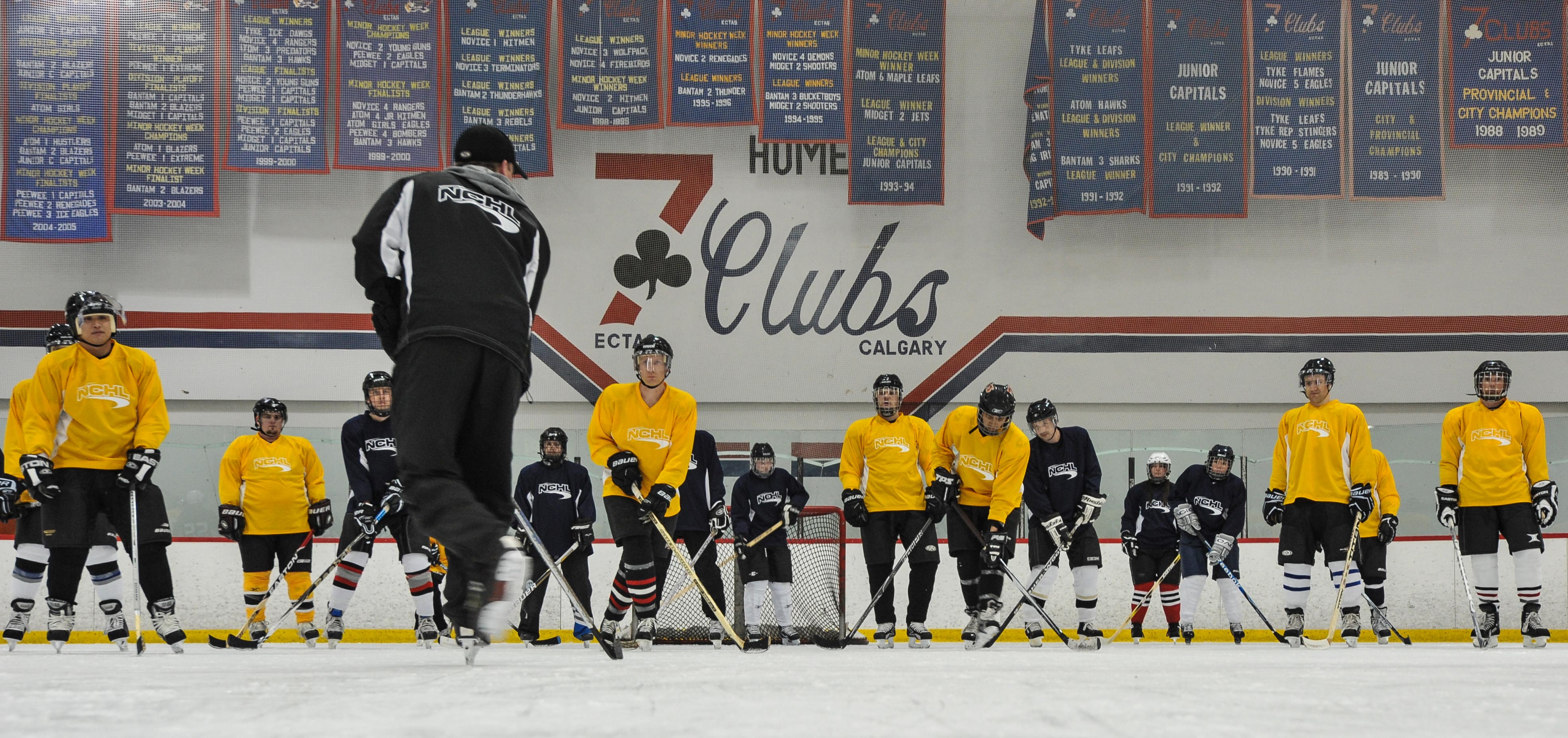 ABOUT:
Discover Hockey is a beginner program for adult men and women who want to learn to skate and play hockey in a safe and fun environment. Learn all the basics of skating and game play without the fear of being judged, form life-changing bonds with your new teammates, and join a league as a team to play hockey in a real season!
Discover Hockey beginner adult hockey classes are currently offered in Calgary, Edmonton and Richmond, BC. If you and your friends want to take the program please visit the schedule pages. Save $50 per person when signing up with two or more friends with the Buddy Bonus!
If you think this program should be offered in your area, please contact us.