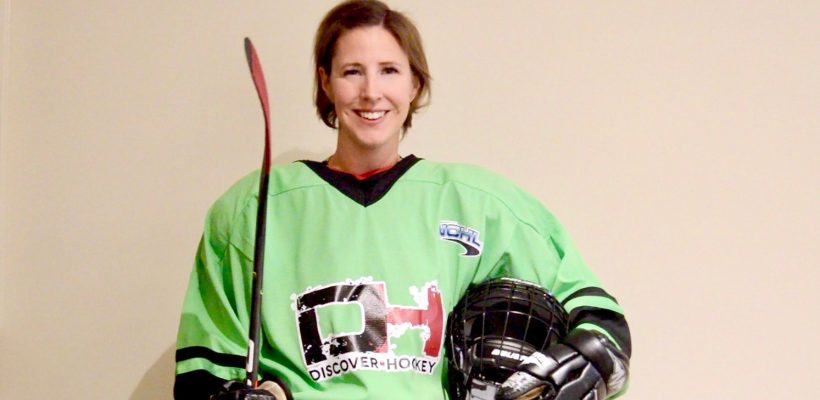 Melissa was born and raised in Calgary, but didn't really feel like she had many opportunities to play hockey as a girl. Now that she is a mother of four who are all into skating and hockey, she thought it was time to learn how to play for herself! And then she heard about the Discover Hockey learn to play program.
We sat down with her to hear more about her hockey journey. Read on to find out more!
DH: Hi Melissa, thank you for meeting with us today. Can you tell us a little bit about yourself? Where did you grow up?
Melissa: I'm a born and raised Calgarian who loves sports but never had a lot of opportunity to play hockey. Nowadays I'm a marketing professional, mom of 4 young kids, and a lover of trying new things.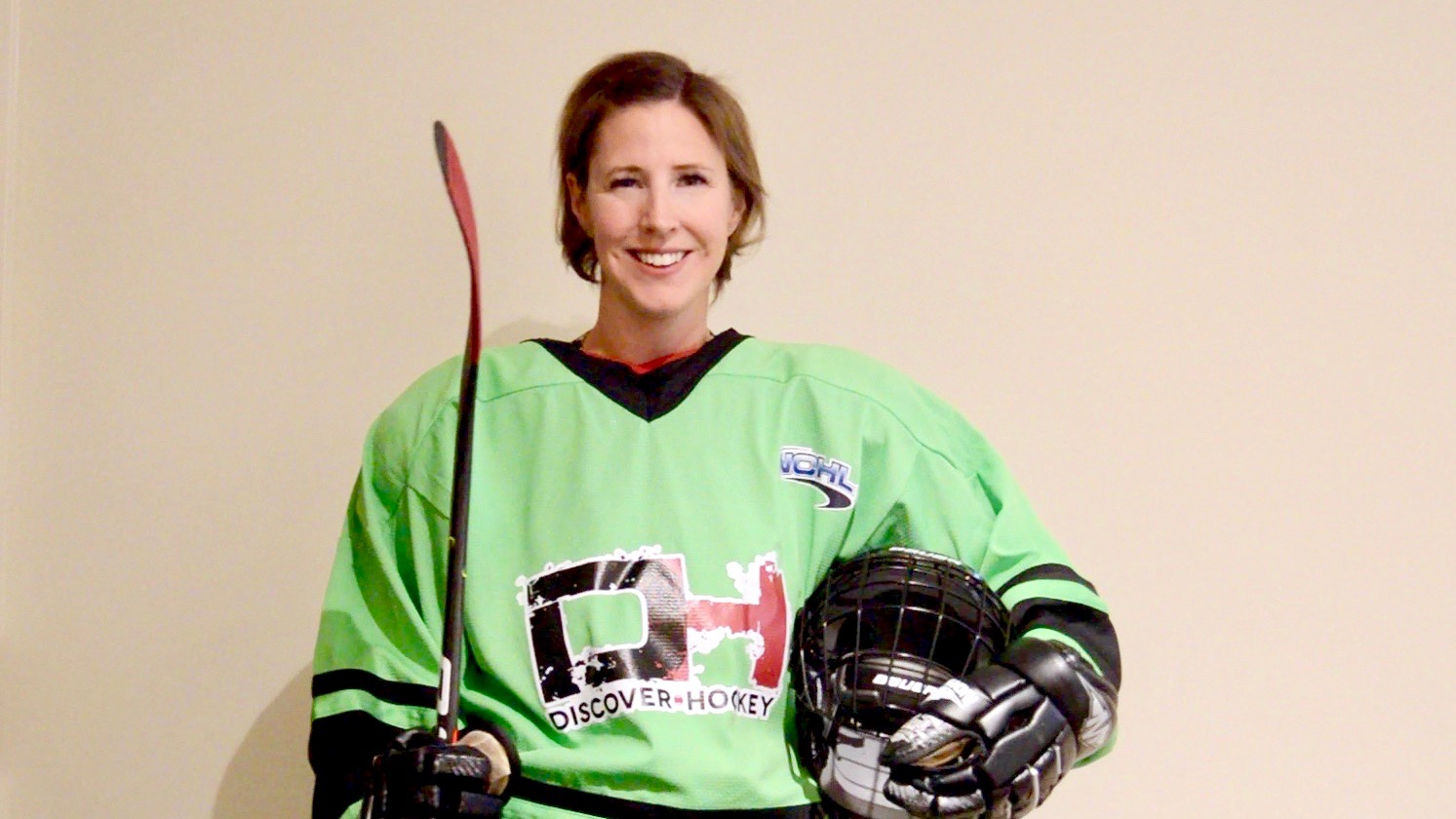 DH: How did you fall in love with hockey?
Melissa: I played field hockey and then as an adult some recreational ball hockey, and started to wonder if I was missing out by not playing hockey. I couldn't even really skate so I started there and took some lessons when I was in my early 20's. I began joining family and friends for shinny games at the outdoor rinks, and quickly realized my forward skating skills and ball hockey experience wasn't going to cut it, and for a while I just kept at it for fun. Fast-forward a few years and I had three sons and a daughter, all who seem pretty into skating and hockey. I love playing sports with my kids and wanted to try and at least keep pace for their first decade of hockey (spoiler alert, my 8 year old and 6 year old are pretty well better than me already). A neighbour told me about Discover Hockey and I was absolutely thrilled at the idea of joining a coached team with fellow beginner hockey players!
DH: Who is your favourite hockey team and player?
Melissa: My favourite hockey team is definitely the Calgary Flames and my most important time being a fan was in the heyday of the 2004 Stanley Cup run, so I still have soft spots for guys like Iginla, Conroy, Regehr, Gelinas. These days it's hard not to impressed by Ovechkin and I'm rooting for him to keep passing some of the greats in goal records.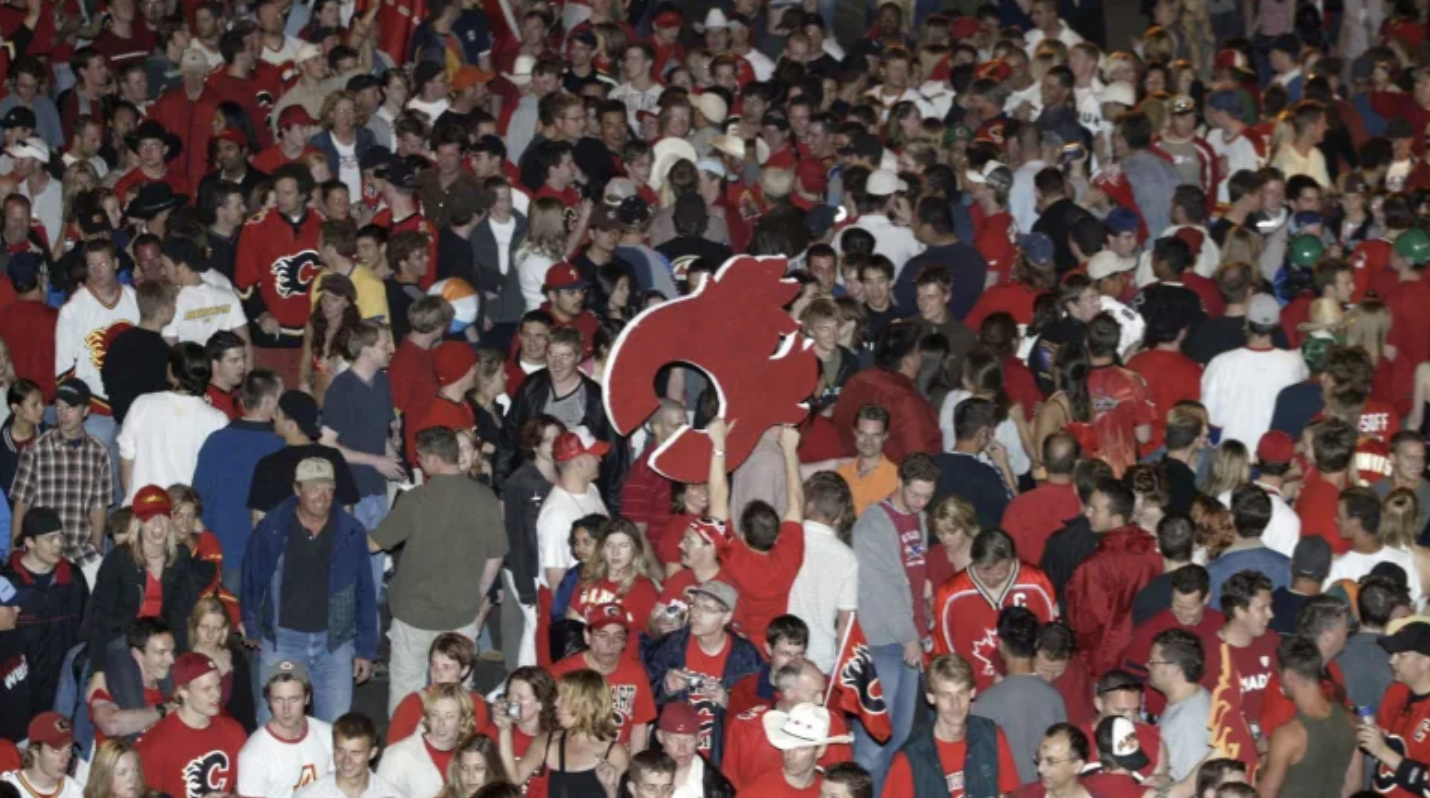 DH: What made you hesitant to try playing hockey before?
Melissa: I wouldn't say I was hesitant, there just didn't seem to be a place for me. I'm not good enough to suddenly join a league and hockey is very hard to get technically better at on your own. I had resigned myself to skating on outdoor rinks and playing shinny games with kids.
If you want a deeper answer than that, why am I in the position of being an adult living in Calgary but never having played hockey? Because as a girl it just wasn't a sport I was ever encouraged to get good at or be interested in. I am hoping to see it be more accessible to young girls as my preschool daughter is on the brink of playing her first season next year.
DH: What were your thoughts going into the program. Were you nervous?
Melissa: There is a fair bit of concern about how you'll fit in – will other people be skating circles around you on the first day or will you be waiting around for a bunch of Bambi-on-skates to learn how to take a forward stride? The orientation meeting at the front end was perfect for understanding what I was getting into and it was a comfort to see friendly faces. Everyone is enthusiastic and without big egos, just looking to hit the ice like me. I was very excited about the potential for me to develop my skills in a fun, team environment with legitimate coaches.
DH: What do you hope to accomplish in the Discover Hockey program?
Melissa: I am mostly focused on developing my skills, specifically becoming a better backwards skater and more versatile on both sides, better puck handling, and was better at shooting a puck. I want to hit the outdoor rink with friends and be able to keep up decently. I'm also interested to continue into the league!
DH: What has surprised you most so far in the Discover Hockey program?
Melissa: I don't think this has been surprising, but definitely one of the best features is the coaching. I have played on a lot of teams and coached soccer before, so I know that having someone who is knowledgeable, patient and really can engage people in the learning they need to do is the #1 thing that can make individuals successful. I look forward to the thoughtful instruction and working/sweating hard every Tuesday.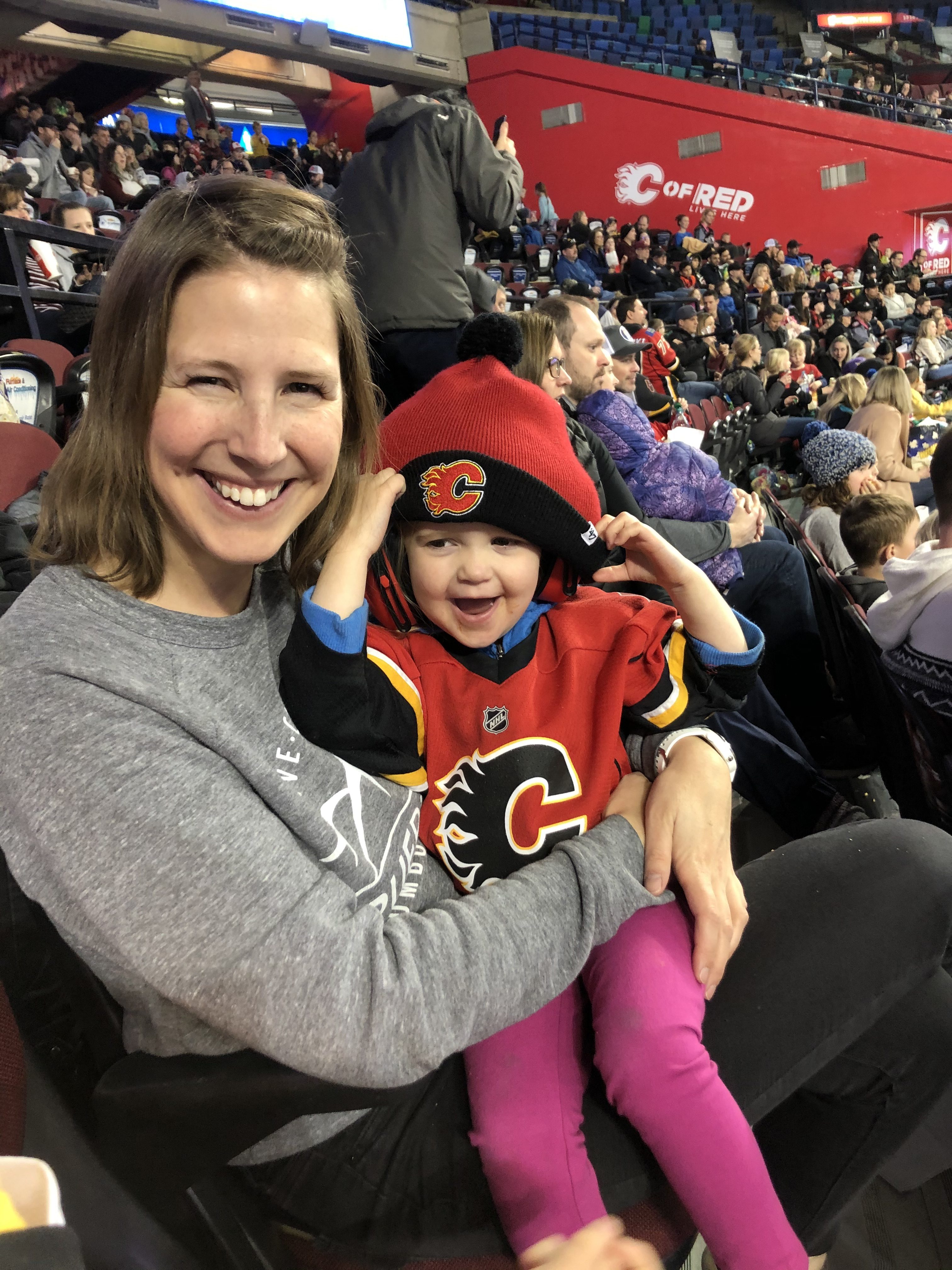 DH: Do you have any advice to someone that is thinking about signing up for Discover Hockey, but is hesitant?
Melissa: I think my best advice is to trust that you'll have a place here – there is a pretty broad range of skills and the coaches do an exceptional job of providing the support where needed while still progressing those who might be further ahead. There are no egos, just genuine coaching, a lot of sweating and some good laughs. I can't imagine there are people in this program who regret taking that step to develop their skills and explore an incredibly fun and fast sport.
DH: That is great advice, thank you for your time Melissa. Hopefully someone reading realizes they too would love to learn to play the great game of hockey!
If you are reading this and thinking to yourself that it is time for me too to try hockey, registration is open now in Calgary, Edmonton, and Richmond for the Fall programs. Spots are limited though and many programs already have, or will sell out!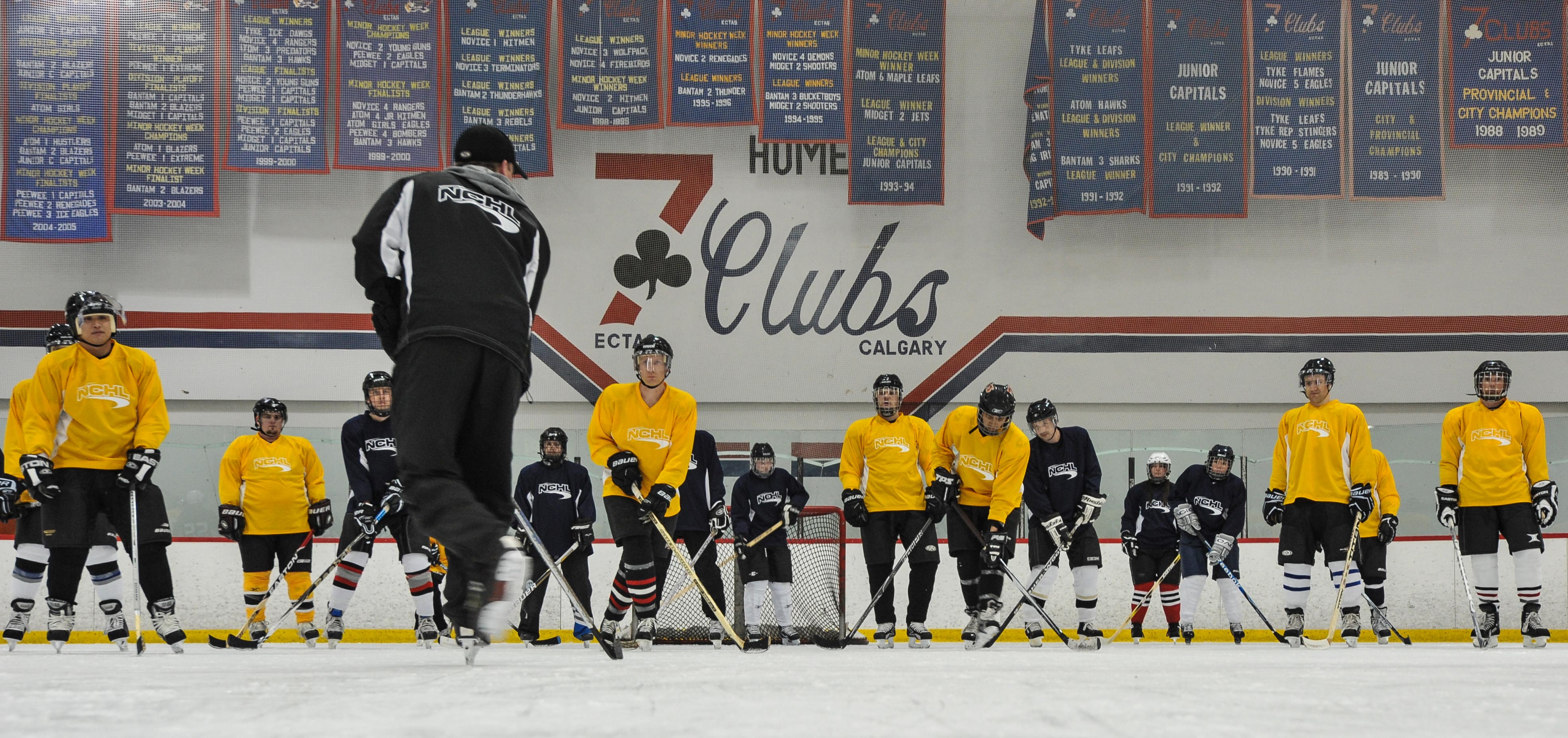 ABOUT:
Discover Hockey is a beginner program for adult men and women who want to learn to skate and play hockey in a safe and fun environment. Learn all the basics of skating and game play without the fear of being judged, form life-changing bonds with your new teammates, and join a league as a team to play hockey in a real season!
Discover Hockey beginner adult hockey classes are currently offered in Calgary, Edmonton and Richmond, BC. If you and your friends want to take the program please visit the schedule pages. Save $50 per person when signing up with 2 or more friends with the Buddy Bonus!
If you think this program should be offered in your area, please contact us.