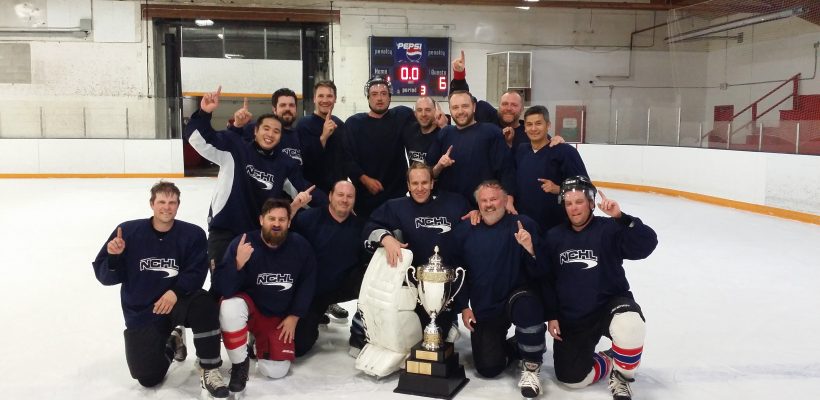 In this edition of notes from the trenches (or in our case from the bench) we caught up with Rob Kanty of Edmonton to discuss his recent experience of taking the Discover Hockey program. Every week we feature someone's hockey story because it is fun to find out how and why someone decides to jump off the cliff, step out of their comfort zone, and take charge of realizing their hockey dreams.
Rob grew up in Edmonton watching the Oilers dynasty of the 80's. This was an inspiring time for any kid that loved hockey. He played his organized hockey in the Edmonton minor hockey system until the age of 11, or what we call in Canada, Pee Wee. Rob tried his hand at forward and defense, but he's never played goal, something he often regretted years after. This was the last time Rob put any hockey gear on for a long, long time. Once out the minor hockey system, as an adult he would often muse about playing hockey again, on a fun team in an adult league, but it never seemed to work out.
It was just another day, like any other day, or so it would seem… Rob finally decided to get serious about getting back to the game that was such a big part of his life when he was a kid. He Googled hockey programs for adults in Edmonton… Lo and behold, Discover Hockey popped up on his screen, and his new hockey journey began! This would finally be the time that Rob would act on his desires of playing goal and that would be a life changer!
This is a true story as told by Rob.
DH: Hi Rob, thank you for joining us today. Being a big Oilers fan in the 80's, we'd love to know a bit more about you.

Rob: I grew up in Edmonton and was a young boy during the Oilers dynasty years, so I've been an Oilers fan since I was a kid. This was a great time to be a hockey fan in Edmonton – 5 Cups, Gretzky, Mess. I was a big fan of Andy Moog, Grant Fuhr, Wayne Gretzky, Doug Weight, Ryan Smyth and Dwayne Roloson. Hockey was the one sport that was a huge part of my life as a kid.
DH: That's a great time to grow up in Edmonton, hockey practically run in the blood there in the 80's! Playing hockey as a kid surely gave you a bit of a head start, so why did you decide to take the program instead of just finding a team to play for?
Rob: I was always a hockey fan as a kid and loved the sport. I played hockey on a team for about three years up to the Pee Wee level both as a forward and defenceman, so I was 11 years old the last time I put hockey equipment on. I'd been wanting to play hockey as an adult in a fun league for years, it just never seemed to work out and when I finally Googled hockey programs for adults, I found the "Discover Hockey" program. After checking out the website and reading about what the program has to offer, I was immediately excited and it didn't take me long to register. I've always wanted to play hockey as a goalie and never did, until I decided to register for Discover Hockey. Can you imagine, being able to play in net?! I fulfilled my dreams to play hockey as a goalie, in full goalie gear!
DH: What were your initial expectations before you started the program and how do you feel about it now that you have been in it? Were you nervous?

Rob: My expectations were basically what the program page stated on the website: that this was a learn to play hockey program for any-aged adult. I was not expecting to be intimidated by player's abilities around me, so I really did not have any apprehensions at all.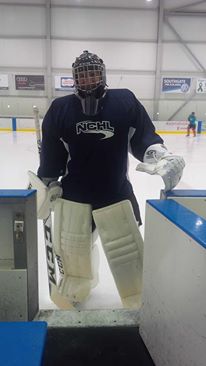 DH: Did you learn anything about yourself after taking the program?
Rob: I learned it's never to late to try something new! I strongly believe that life is meant to be lived to the fullest and there's nothing stopping me or you from trying to learn, or experience new things. Being in this program supported and validated this.
DH: What was the most surprising element of the program?
Rob: The organization and definitely the friendliness of the entire experience. What I mean is, I had all the info I needed about what I was getting into right from the start, with no surprises, which makes things easier. Once in the program, I felt supported and motivated by the coaches. I also met a bunch of awesome, friendly people – both coaches and students – some of whom I went for beers with after practices and others who were just nice to talk to.
DH: Thank you for saying that, we try very hard to make it fun for everyone, we will pass on your comments to the coaches! Who is your hockey hero?
Rob: Back in 2009 I started traveling to Arizona a lot and I even lived there for a year, so I became an Arizona Coyotes fan as well as an Oilers fan. I've always been an Oilers fan but my support for the Coyotes is very strong too. They're usually considered the underdogs and have to fight to be respected and accepted, more than a team like the Oilers. The Oilers are expected to win games with all their 1st draft picks and financial support, a team like the Coyotes plays with a lot of heart, because that's all they have. My hockey heroes are Wayne Gretzky and Shane Doan. Gretzky we know why, and Shane Doan played his entire 20-year career with the Arizona Coyotes when he could have gone elsewhere to chase the cup or the mighty dollar. Instead he believed in the team he was on, and in the state of Arizona. I also love his lifestyle – Shane Doan is a good 'ol Alberta boy like me!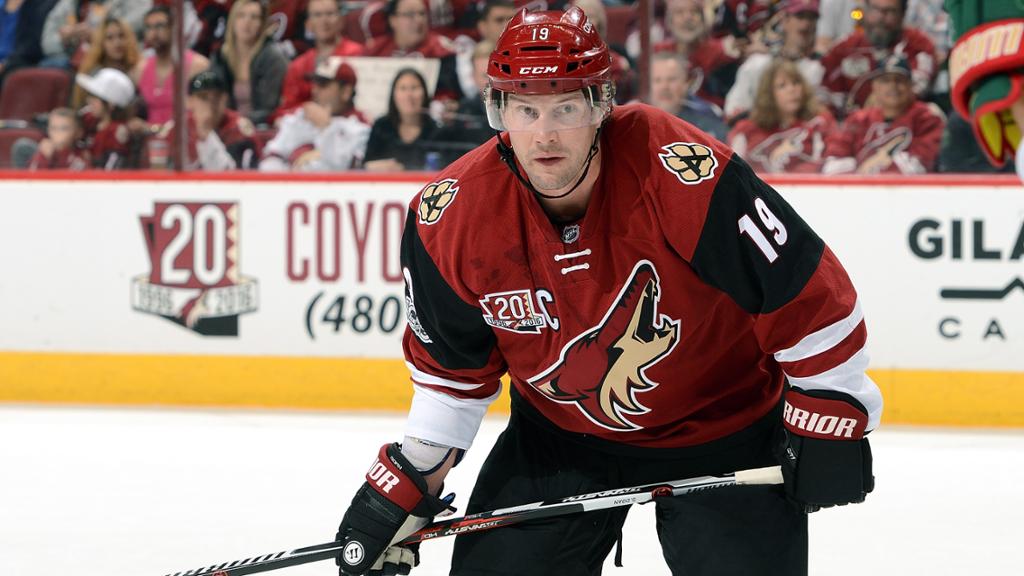 DH: If you could make any hockey wish come through what would it be and why?
Rob: I'd love to meet Shane Doan and play a game of shinny with him, maybe even let him take a few shots on me! Afterwards, I'd like to go out for some beers with him and talk about hockey, and life in Arizona. He loves the game and is known for being one of the kindest, most down-to-earth and well respected guys that have ever played in the NHL.
DH: You find a genie in your water bottle on the bench and he says you can play anywhere in the world, where would you go and why?
Rob: Do you even have to ask?! Arizona! It's a cool place to skate and play hockey. When we lived in Scottsdale, Arizona, my son learned how to skate with the kids of two NHL'ers who played for the Arizona Coyotes – Mike Smith and Martin Hanzal. We also went and watched many Coyotes hockey games. I loved going from the sunny, warm outdoors and into the cooler arenas. Its amazing wearing shorts and a t-shirt while carrying your gear or going into a game to watch. From the golf course or tennis court to the hockey rink and back!!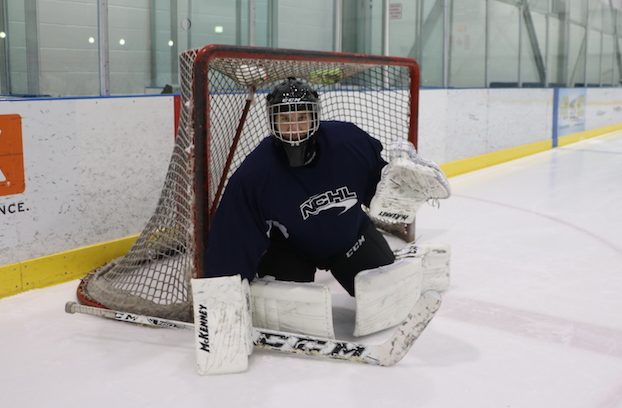 DH: That does sound pretty good! Ok, someone is reading your story right now, and they are thinking of taking the program, but are not sure if it is for them. Do you have any words of encouragement we can pass on, and what would you say to your former self before you took the program now that you know what it is like?
Rob: Easy – don't overthink it, don't worry, just register and take the program. You won't be disappointed. In fact, it's a bit of a life changer. Doing new things and taking some risks make us more well-rounded people.
The price is right, the commitment is right, you'll learn something, and the program opens up great opportunities to continue playing in a fun league, the NCHL. I'd say to my former self, the program was exactly what I expected – a very positive experience. So positive in fact, I decided to take it twice! First as a goalie and then as a player.
DH: Thank you for sharing your story with us Rob, and best of luck in the rest of your season! Maybe we will see you in Arizona at a Draft Tournament!

If you are reading this and thinking to yourself that it is time for me too to try hockey, there are still very limited spots left in Calgary, Edmonton, and Richmond for the Winter programs. Today is your last chance to register!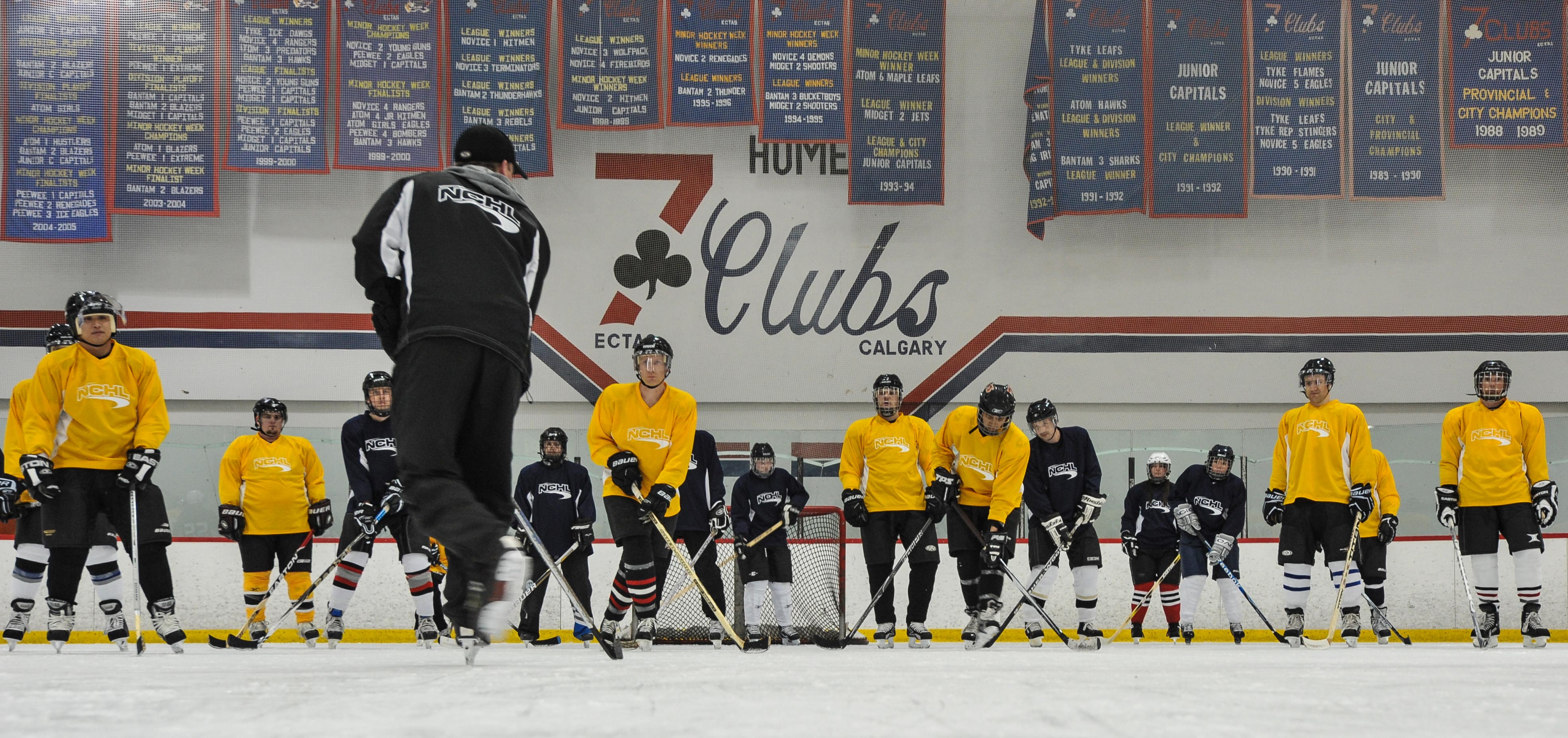 ABOUT:
Discover Hockey is a beginner program for adult men and women who want to learn to skate and play hockey in a safe and fun environment. Learn all the basics of skating and game play without the fear of being judged, form life-changing bonds with your new teammates, and join a league as a team to play hockey in a real season!
Discover Hockey beginner adult hockey classes are currently offered in Calgary, Edmonton and Richmond, BC. If you and your friends want to take the program please visit the schedule pages. Save $50 per person when signing up with 2 or more friends with the Buddy Bonus!
If you think this program should be offered in your area, please contact us.