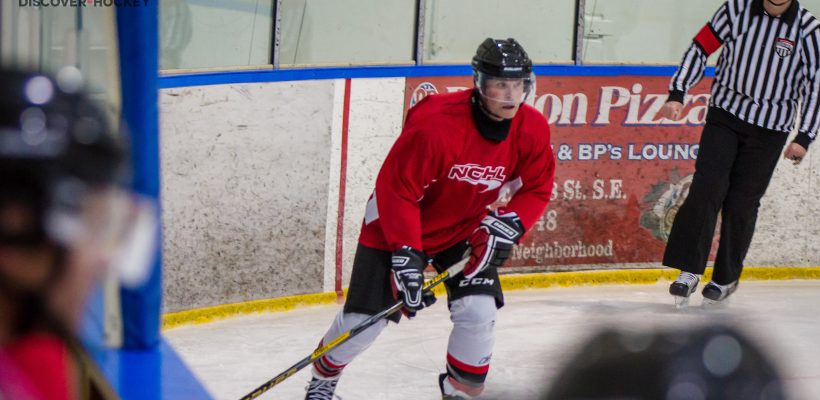 Sean Sandhurst grew up in Winnipeg, MB and played one year of hockey growing up, but it was tough being one of four kids with a single mom, trying to play an expensive and high-commitment sport. When they moved to Vancouver, his desire to play hockey didn't follow when there was other sports like basketball and volleyball to focus on.
Then life went on as it always does. Sean was soon in his 30's with a 5 year old son who would skate a couple times a year, but was never too interested in playing hockey or taking it further. But by the time he was 10, he had caught the hockey bug and is now playing competitive hockey and loving every minute of it!
This got Sean thinking that he had to start playing again to keep up with his son. The hockey bug is contagious you know! He found the Discover Hockey program on Facebook and signed up right away.
Now he is done the program, and the GM of his very own hockey team! What a journey it was, but it was one that Sean is glad he did. Read his full story of becoming a hockey star below:
DH: Please tell us your story about how you discovered hockey and what led you to register for the program?
Sean: I played only one year when I was 9 years old in Winnipeg. My mother was a single mom with four kids (I was the youngest), so the financial and time commitments were something that made it impossible. Many of my childhood friends played many years of hockey. Some even played a little professional hockey. My family moved to Vancouver when I was in my teens and hockey was not the main sport around the community and the winters did not allow for outdoor rinks. I focused on other sports, like basketball, volleyball and ultimate frisbee. I left my skates back in Winnipeg when we moved.
I didn't even get skates again until I was in my mid-thirties. Once our son was around 5 my wife and I bought skates and took our son to the local community rink. He did not like it at the time, so we only skated a couple times a year for 3 seasons. After a couple more season of trying it he started to enjoy it. Skating was something we just did for fun and to stay active. Then when he was 8 years old son bugged us to join hockey. We placed him in the local house league, with only 2 days per week commitment. When he started playing he could not stop or skate backwards during his first evaluations. By the end of his first season he was one of the top players and scorers on his team. Now he has played two seasons in that league and is moving into the Competitive Community league with a large time commitment. This made me start looking at a similar option for myself. I was unable to find anything that fit my needs to learn and start in a league at my skill level. I found this program on Facebook and it fit exactly what I needed.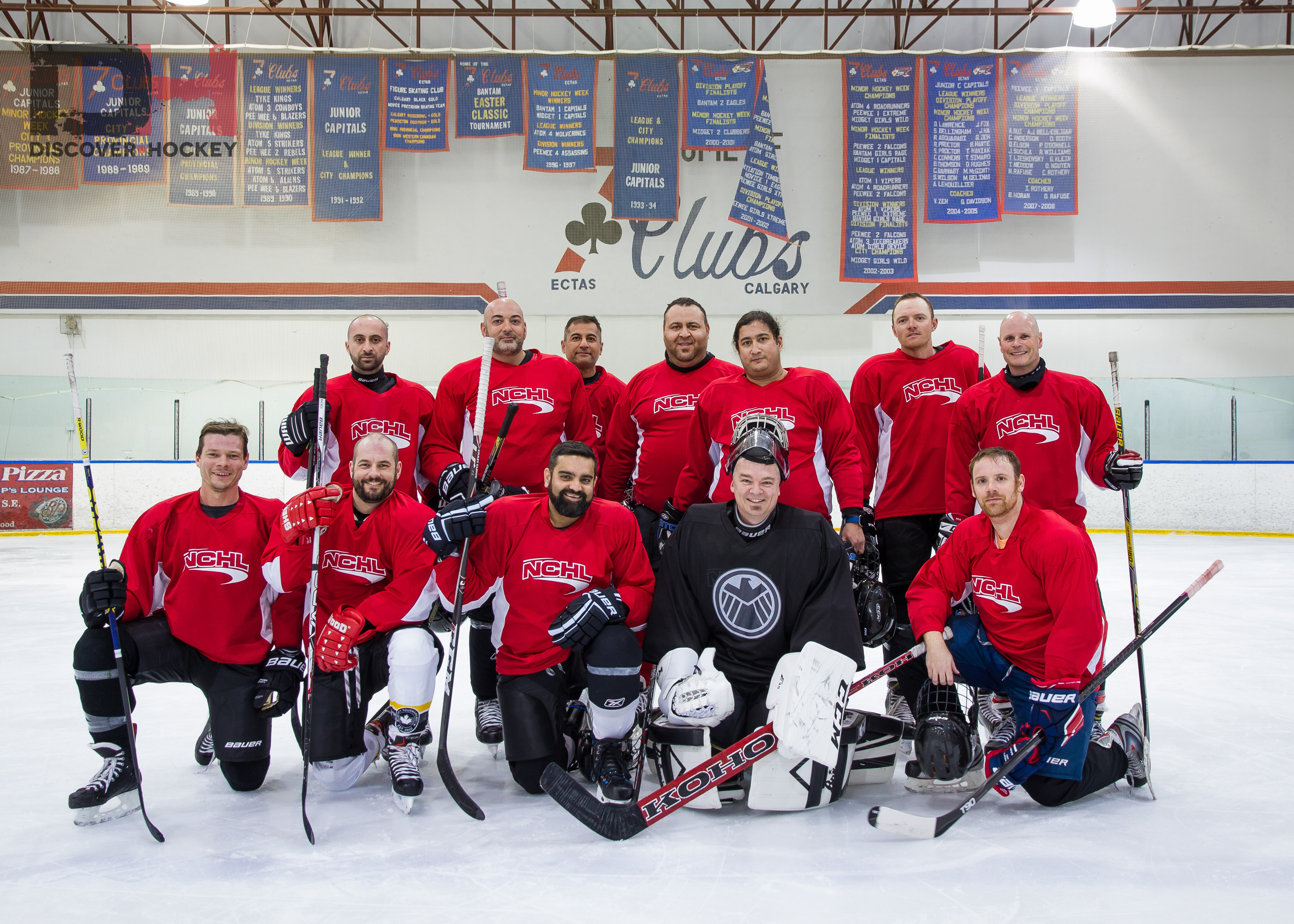 DH: What were your expectations/apprehensions before you started the program and how do you feel about it now that you have finished it?
Sean: I did not have many expectations about the program other than the level of skill required. I read on the website that it is for beginners but I was not sure what level of skill was required. There are so many skills required for hockey, from skating and stick handling to positions and rules. I have played many games of shinny at our local community rink but was usually the slowest player. I wanted to join a team/league but was afraid of the players who have played continuously since they were kids.
Before the program I could skate forwards and backwards but could not stop on one side or crossover on one side. I needed much more work on my stick handling, shooting and over-all gameplay. Now that I have gone through the program, I feel more confident with everything. I know that I will get better the more time I am on the ice.
DH: What are you most excited for now that your are done the program?
Sean: I am most excited to join the league at the level that I need to be at with players of similar skill levels.
DH: Did you learn anything about yourself after taking the program?
Sean: I learned that I am more competitive than I thought and I like the workout.
DH: What was the most surprising element of the program?
Sean: The step into the league is surprising. I love that the group that you learn with, you can start a team. I was unsure about how I would get onto a team and now I am the GM for our team, just about to start our first season.
DH: Nice! Everyone loves the guy that steps up to be the GM. What is your favourite hockey team and who is your hockey hero?
Sean: I like the Calgary Flames and Winnipeg Jets. I have many hockey heroes from Bobby Orr and Gordie Howe to Lanny McDonald to Jarome Iginla. These guys (and many others) are not only amazing players/athletes but incredible human beings and ambassadors for the sport.
DH: If you could make any hockey wish come through what would it be and why?
Sean: My wish would be to have a team that continues to grow and develop together and have loads of fun doing it. I love to be active and have fun, so this is a prefect fit!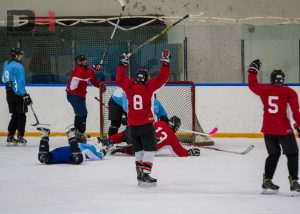 DH: You find a genie in your water bottle on the bench and he says, you can play anywhere, absolutely anywhere in the world, where would you go and why?
Sean: Anywhere on the West Coast from San Diego to Vancouver.
DH: Someone is reading your story right now, and they are thinking of taking the program, but are not sure if it is for them, do you have any words of encouragement we can pass on, and what would you say to your former self before you took the program now that you know what it is like?
Sean: The best thing I can say to encourage anyone is to put any of your fears aside and go for it. The program is set for many skill levels of beginners. The coaching staff are incredibly skilled and encouraging. You will meet great people who are in the same situation as you are! TimBits for Adults!
DH: Thank you for sharing your awesome story with our readers Sean! It is great to see such amazing commitment and passion for the game, it is really inspiring!
If you are reading this and thinking to yourself that it is time for me too to try hockey, registration is open now in Calgary, Edmonton, and Richmond for the Summer programs. Spots are limited though and many programs already have, or will sell out!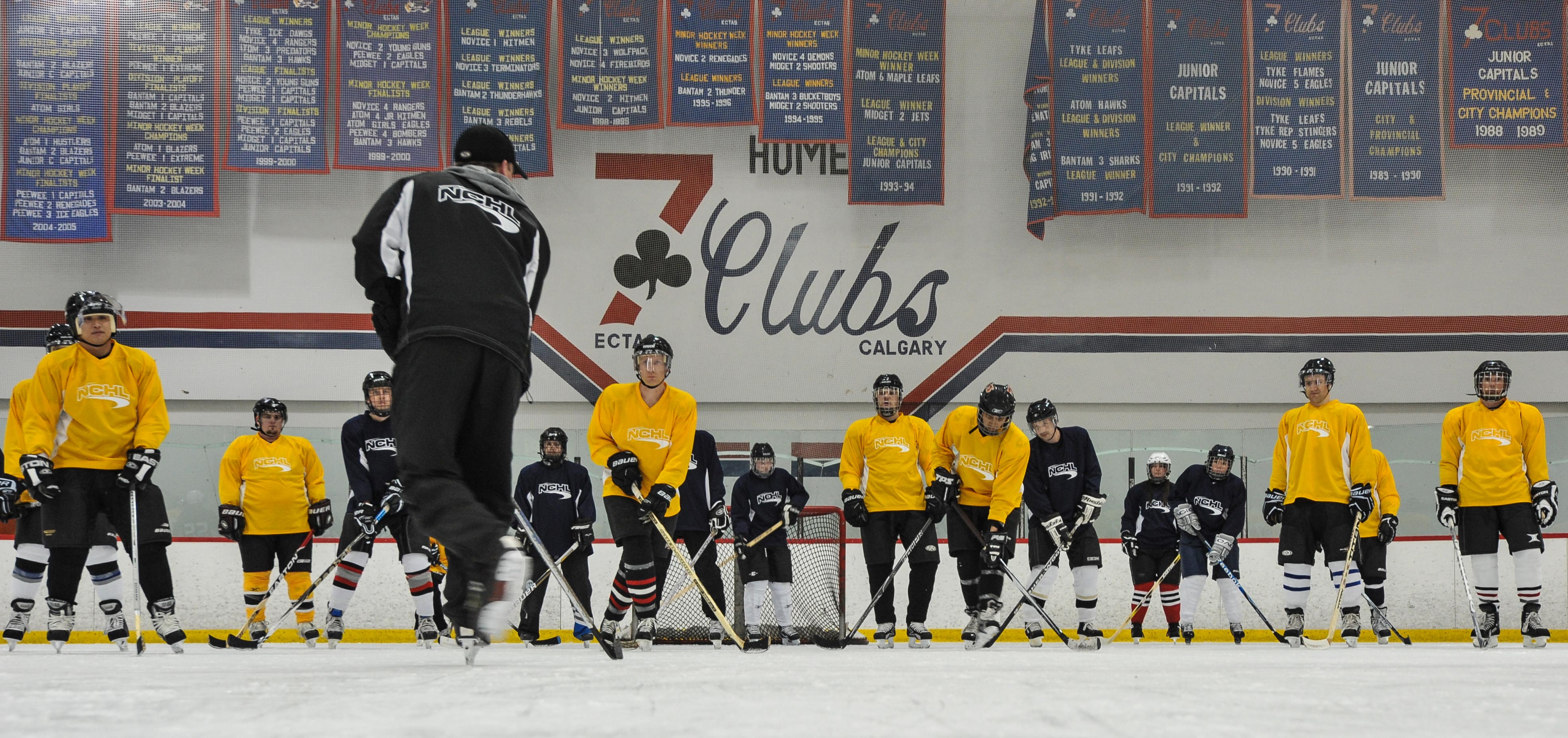 ABOUT:
Discover Hockey is a beginner program for adult men and women who want to learn to skate and play hockey in a safe and fun environment. Learn all the basics of skating and game play without the fear of being judged, form life-changing bonds with your new teammates, and join a league as a team to play hockey in a real season!
Discover Hockey beginner adult hockey classes are currently offered in Calgary, Edmonton and Richmond, BC. If you and your friends want to take the program please visit the schedule pages. Save $50 per person when signing up with 2 or more friends with the Buddy Bonus!
If you think this program should be offered in your area, please contact us.